Tune In
Catch Susan Graver Style Thursdays at 9am ET & Susan Graver Style—Weekend Edition Sundays at 10pm ET on QVC®.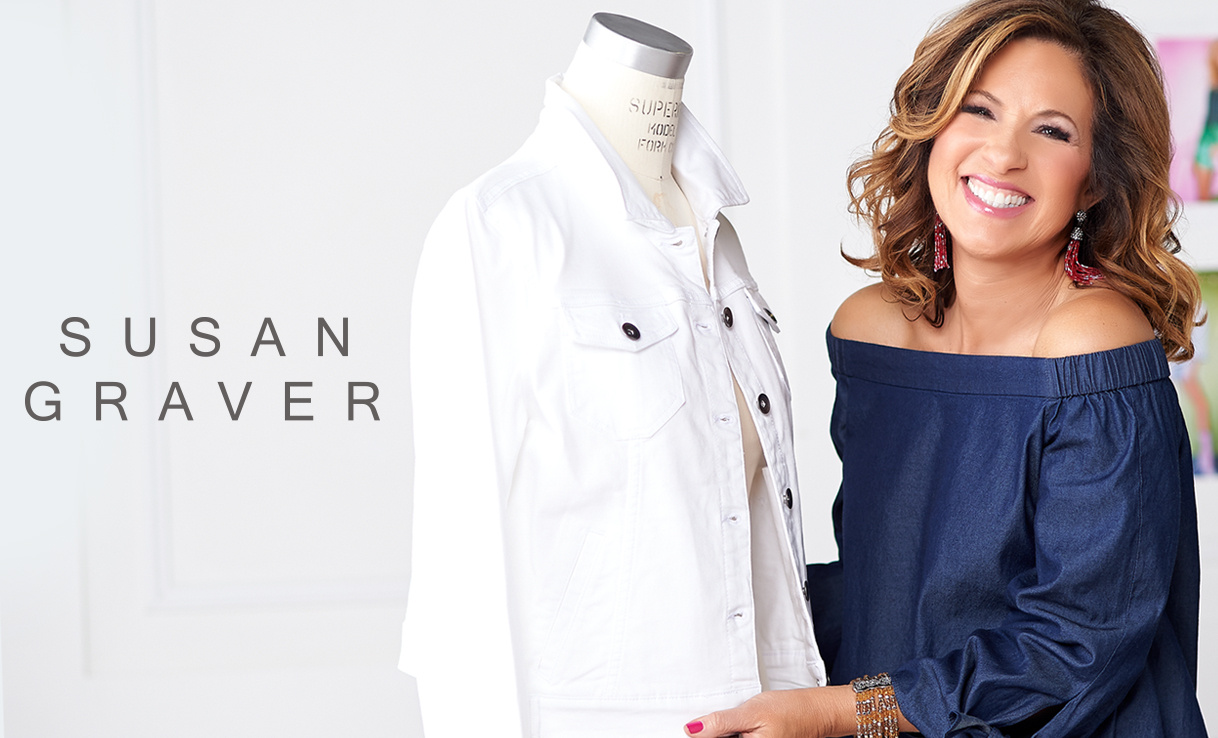 Stream Susan Graver Everywhere
Check out our QVC Everywhere page to see our streaming options. From Facebook Live to the Roku app, you'll never miss the show again.
And if you do miss one, you can catch up with On Demand programming available on our streaming devices.
Discover the vibrant, versatile collection of Susan Graver clothing. As QVC's in-house fashion designer, Susan Graver finds herself drawn to bold patterns and colors. Specialty fabrics, tasteful embellishments, and flattering silhouettes are the hallmarks of Susan Graver clothing. Perhaps the best part of Susan's signature collection is how it makes you feel polished and put together. Shop stylish dresses, pants, tops, and more that easily fit into any woman's wardrobe.