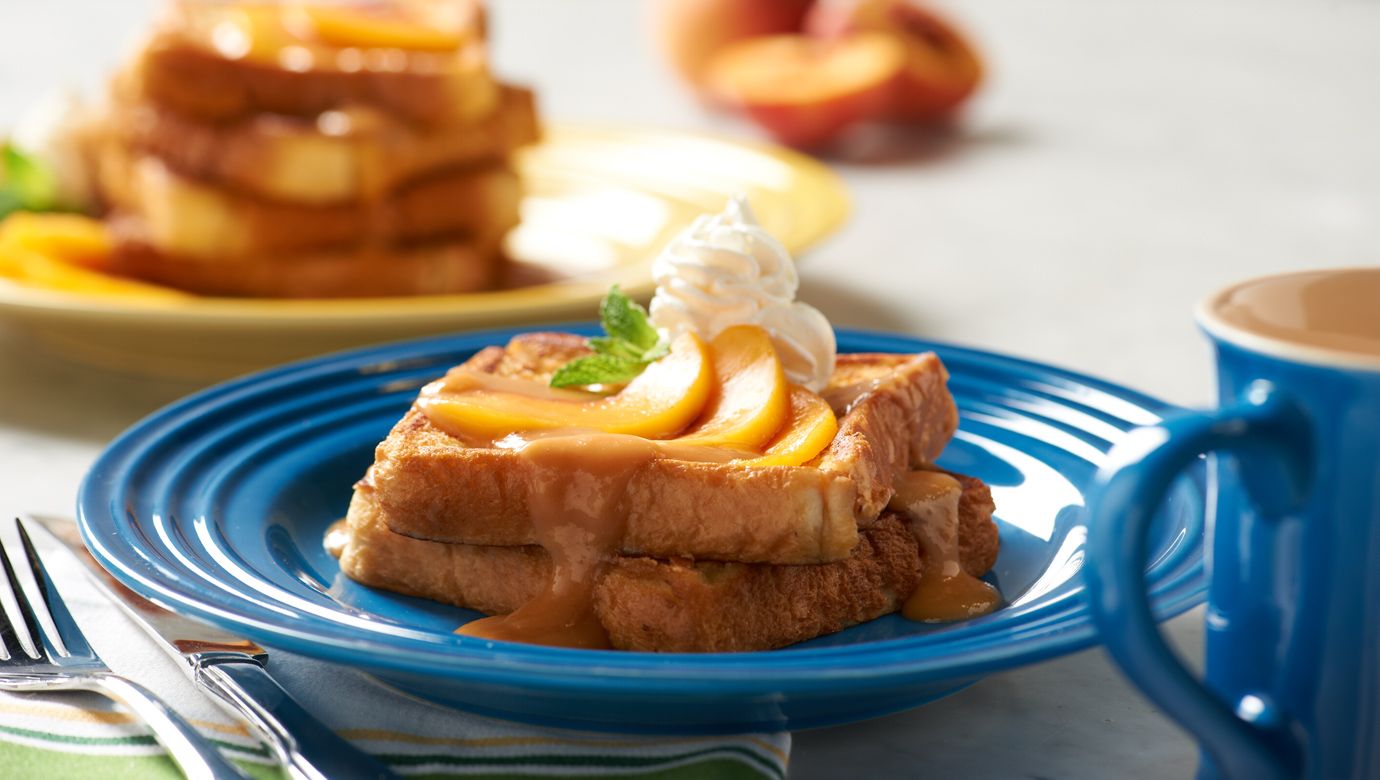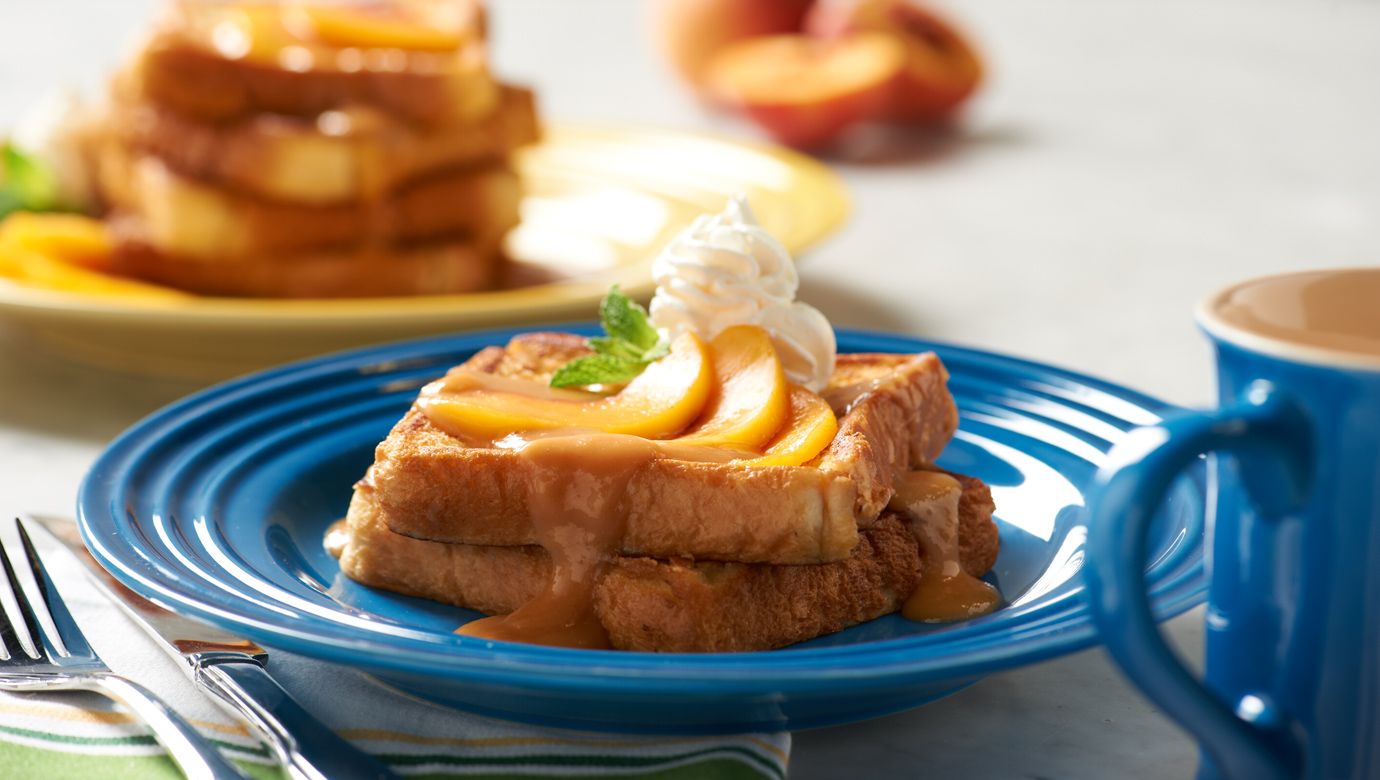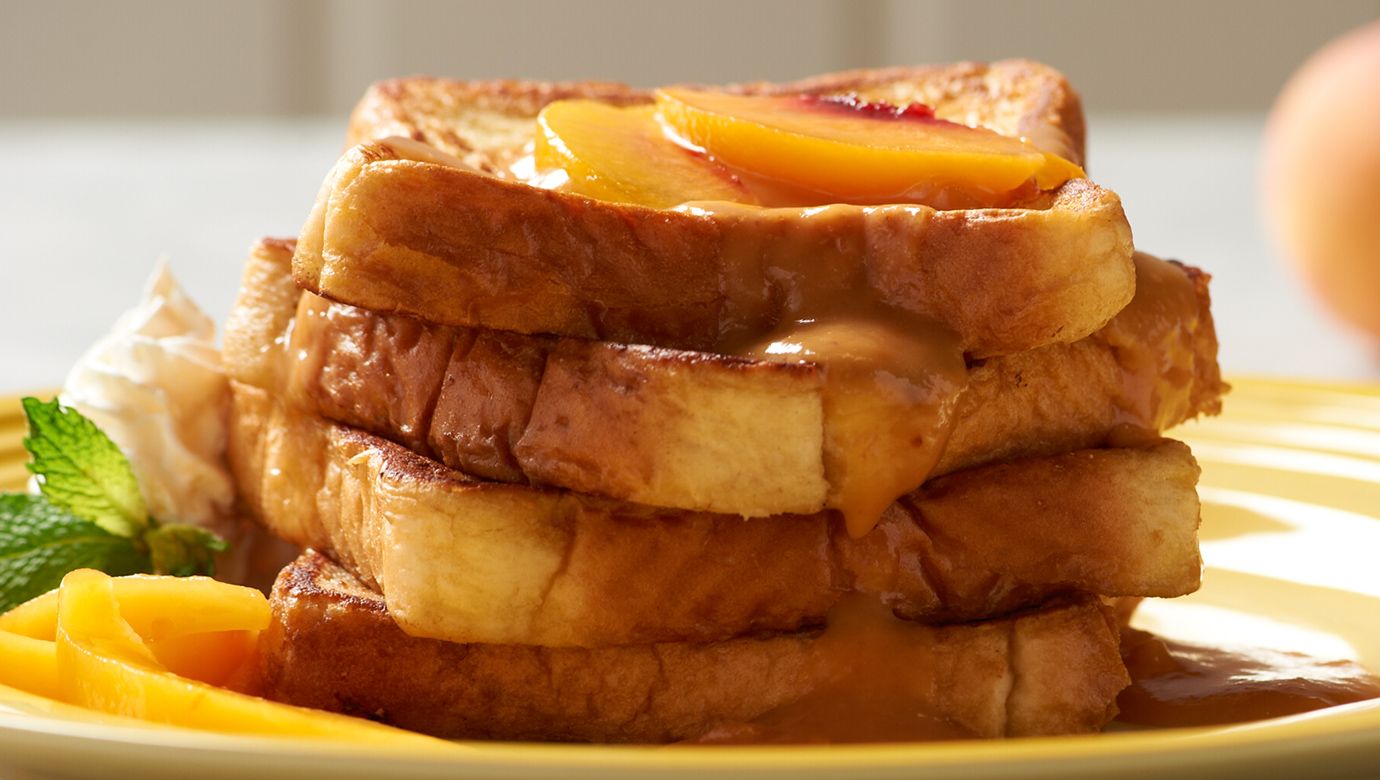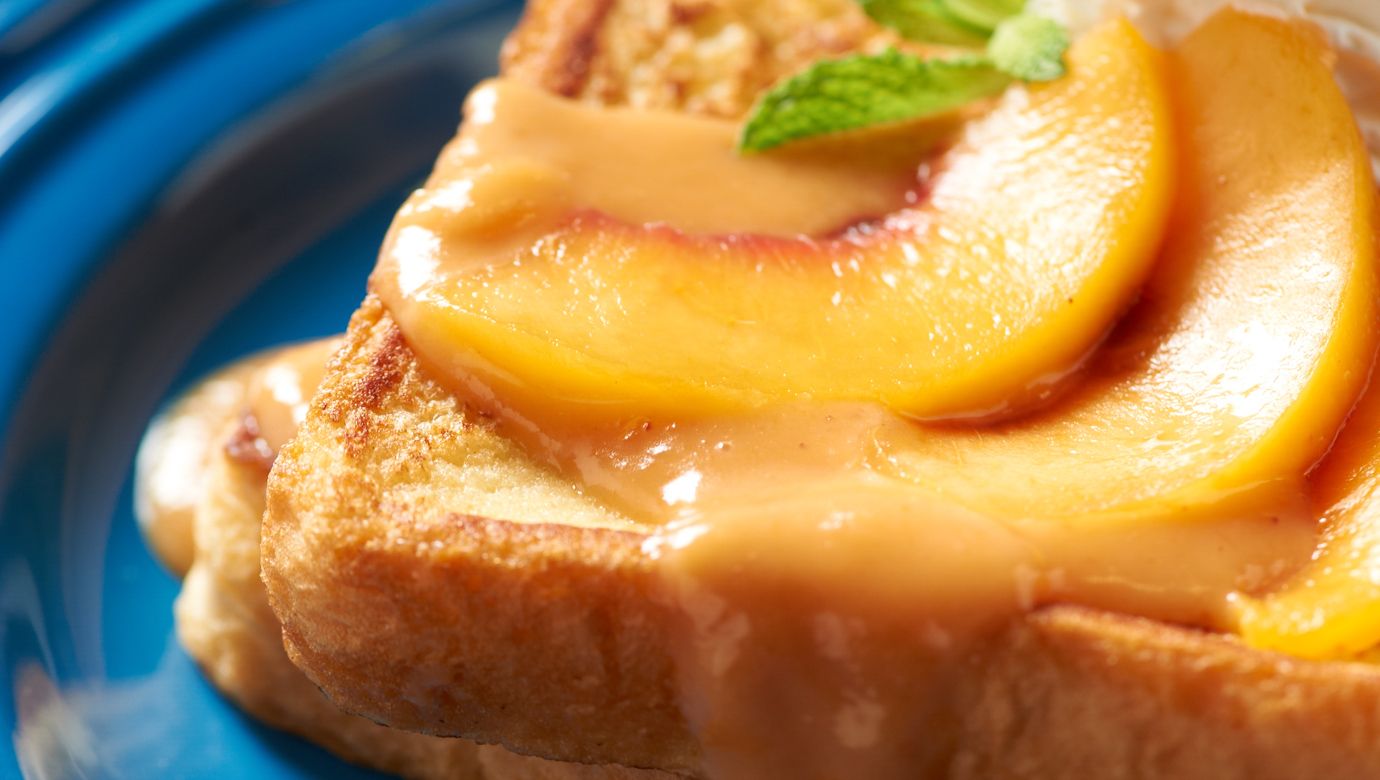 Peaches and Cream French Toast
David Venable
Talk about a perfect summer breakfast. This is one of the tastiest French toast recipes I've ever eaten…and it's so easy!
Sauce
1 lb fresh or frozen peach slices
2 Tbsp water
1/4 cup sugar
1/4 cup apricot jam
1/2 cup heavy cream
Directions
To prepare the sauce, place the peaches, water, sugar, and apricot jam into a 3-qt saucepan. Cook the mixture over medium heat until most of the liquid has evaporated and the peaches are tender. Add the cream, bring the mixture to a boil, then reduce the heat to medium-low and cook for 6 more minutes. Remove the pan from the heat and let the sauce cool for 10 minutes.
To prepare the French toast, whisk together the eggs, sugar, vanilla, and milk in a medium-size mixing bowl. Set aside.
Soak the bread slices, 2 at a time, in the egg mixture until saturated, about 20 seconds on each side. Over medium-low heat, melt 1 Tbsp of butter on a griddle or frying pan. Place 2 slices of bread at a time into the pan and cook until golden brown, approximately 3–4 minutes per side. Repeat until all the bread slices are cooked.
Meanwhile, place half of the sauce mixture into a blender and process until smooth. Pour the blended mixture back into the saucepan and stir to combine. Serve the sauce on top of the French toast. Garnish with whipped cream and fresh peach slices, if desired.
French toast
4 eggs
1 Tbsp white sugar
1 tsp vanilla extract
1-1/4 cup milk
8 thick bread slices (like Texas toast)
4 Tbsp unsalted butter, for cooking
Cook's Notes
When peaches are in season, use fresh peaches. When you're craving this dish in mid-winter—or any other season—use canned or frozen peaches.