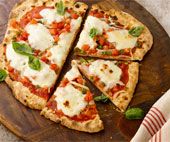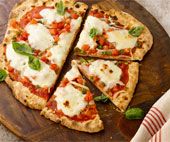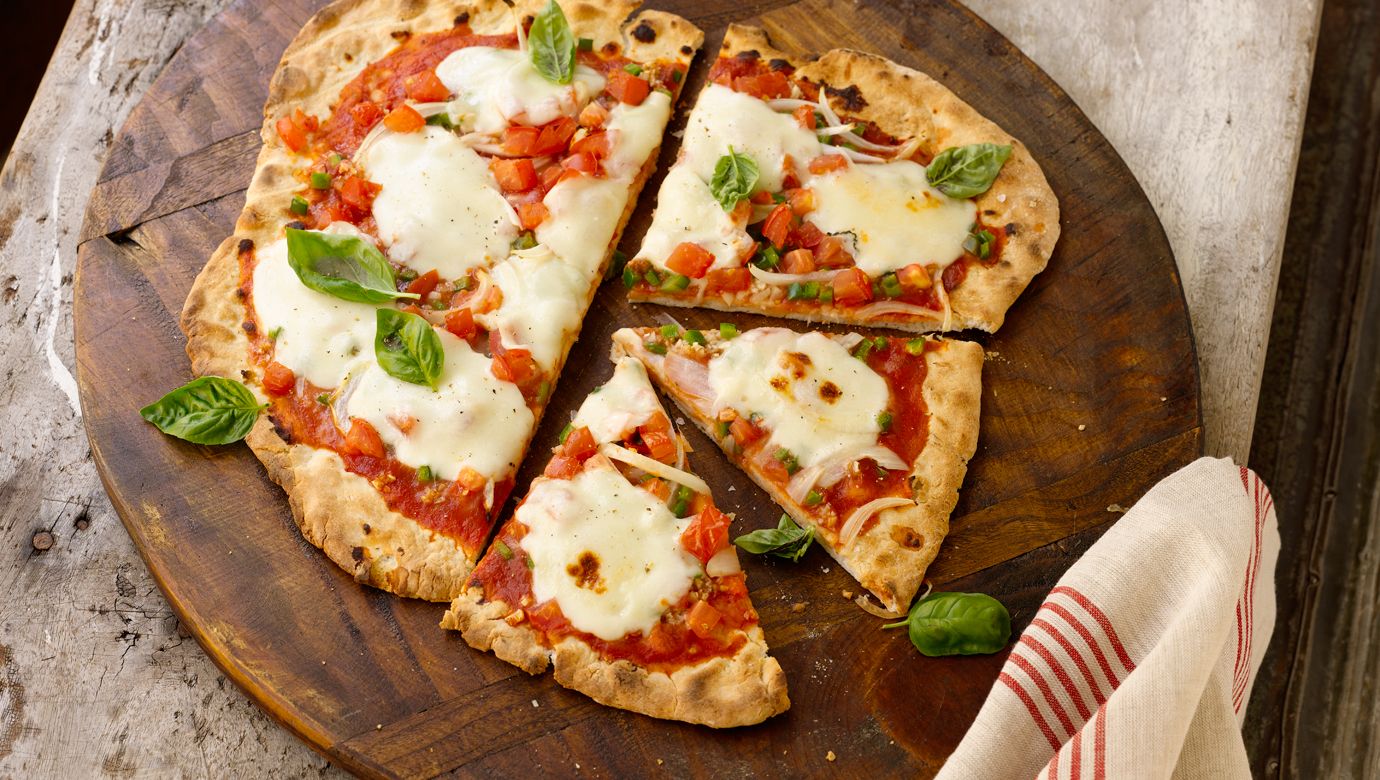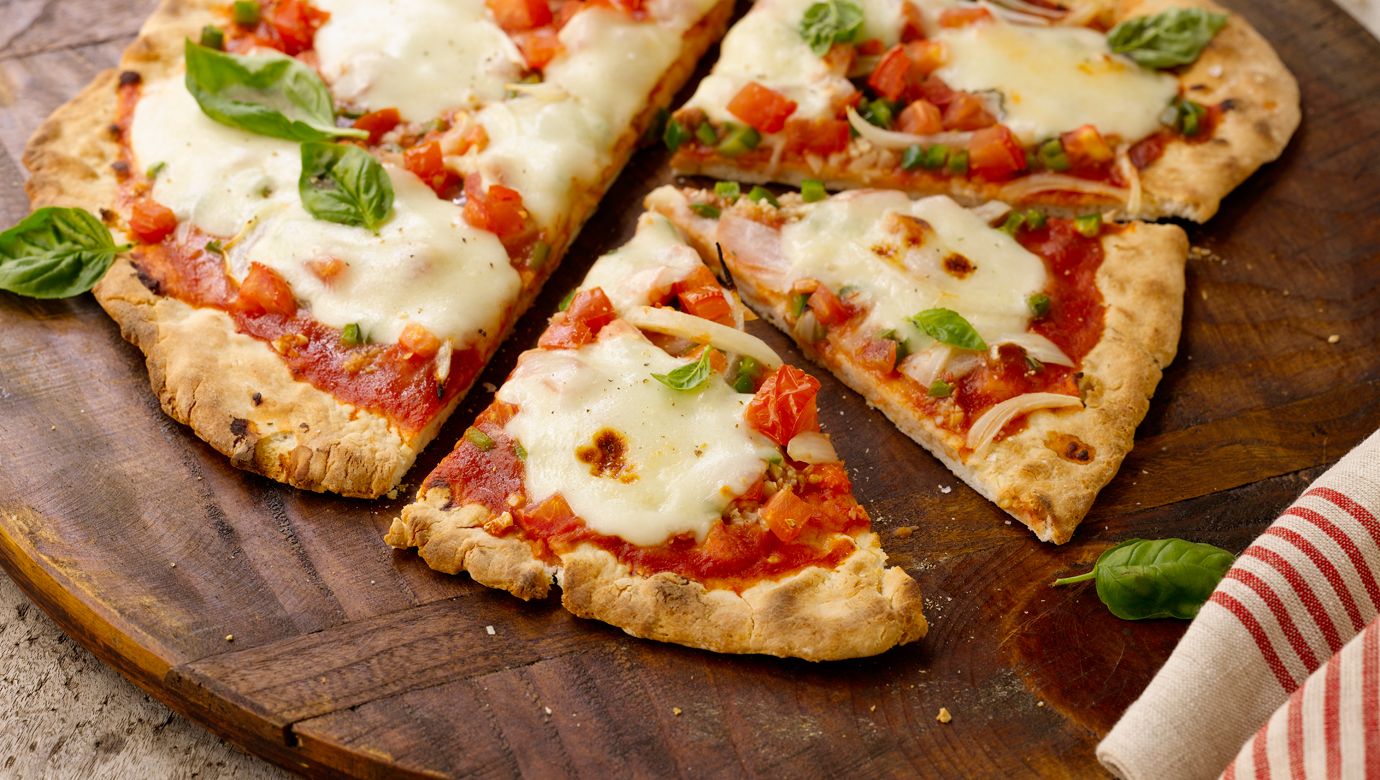 Grilled Garden-Fresh Pizza
David Venable
Whenever I get asked what my favorite thing to grill is, I frequently answer "pizza". A typical grill, whether gas or charcoal, produces an intense dry heat that you need for a great pizza.
Ingredients
1 package (12-oz) refrigerated or frozen fresh pizza dough
1/2 cup olive oil
1 tsp garlic, minced
1/4 cup tomato sauce
1 cup tomatoes (any variety or color) chopped
1/2 cup green peppers, chopped
1/2 cup onions, sliced
1 small ball of fresh mozzarella cheese, sliced
1/4 cup pepperoni, sliced (optional)
4 Tbsp fresh basil, chopped
3 Tbsp good-quality balsamic vinegar (optional)
Directions
If using frozen pizza dough, allow it to defrost in the refrigerator overnight.
When you're ready to make your pizza, preheat a barbecue grill to high and brush the grill grate with olive oil.
Flour a large work surface and lightly dust the ball of dough with flour. Roll out enough dough to form a round 12'' pizza. Brush one side of the dough with olive oil and carefully place it, oil-side down, on the grill grates. (The dough will begin to puff almost immediately.) Brush the top of the dough with olive oil. Then, when the bottom has lightly browned, turn the dough over using two spatulas. Working quickly, brush oil over the crust again, and then spoon the tomato sauce on top.
Top the dough with minced garlic and arrange the chopped tomatoes, onions, and green peppers all over the crust. Follow with the mozzarella cheese and the pepperoni, if using. Sprinkle with fresh basil.
Close the grill lid, and cook until the cheese melts. Remove the pizza from the grill, and set aside to cool for a few minutes. Drizzle the pizza with balsamic vinegar, if desired, just before serving.
Cook's Notes
Fresh pizza dough is sold in the refrigerator case or freezer and comes in several flavors. I like the original for my pizzas, but the whole-wheat variety makes a tasty pie as well.|Be sure to brush the dough with olive oil before grilling to avoid burning it.