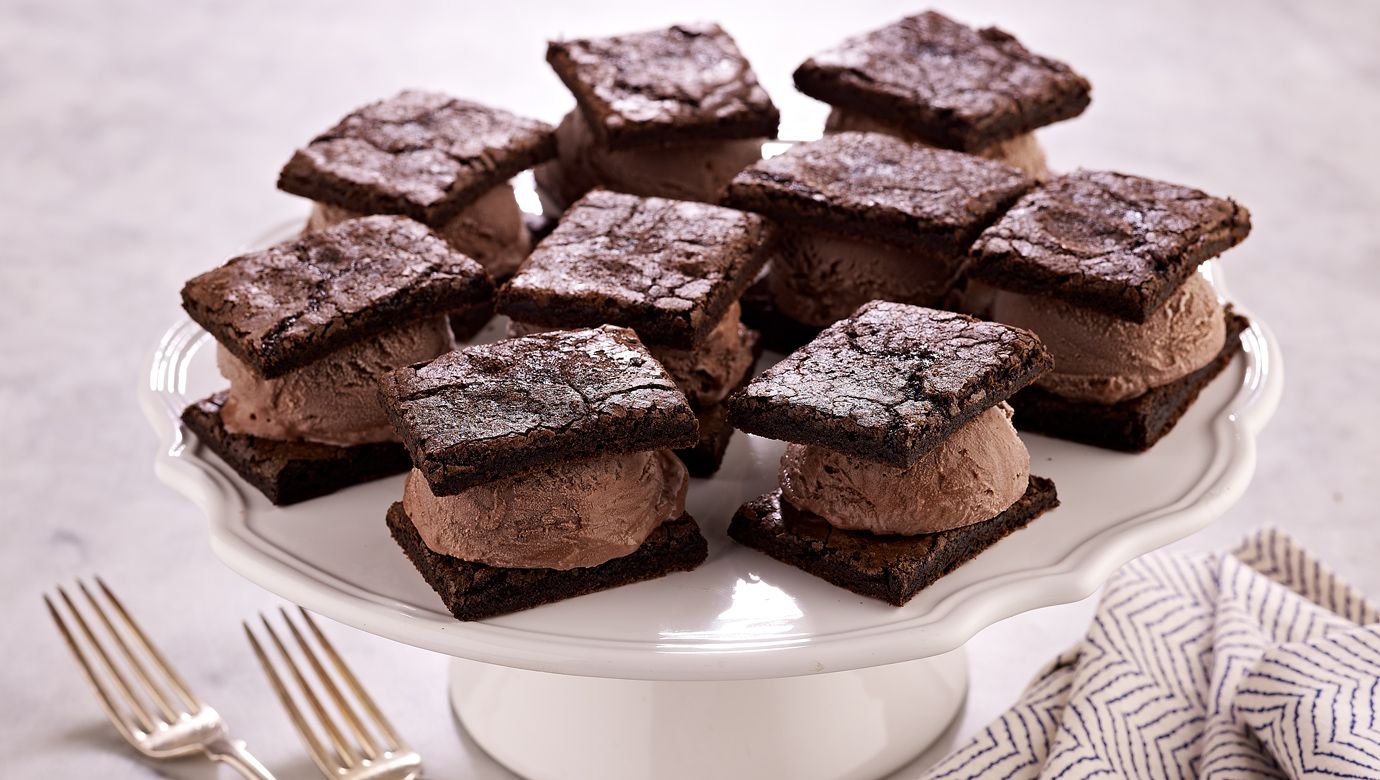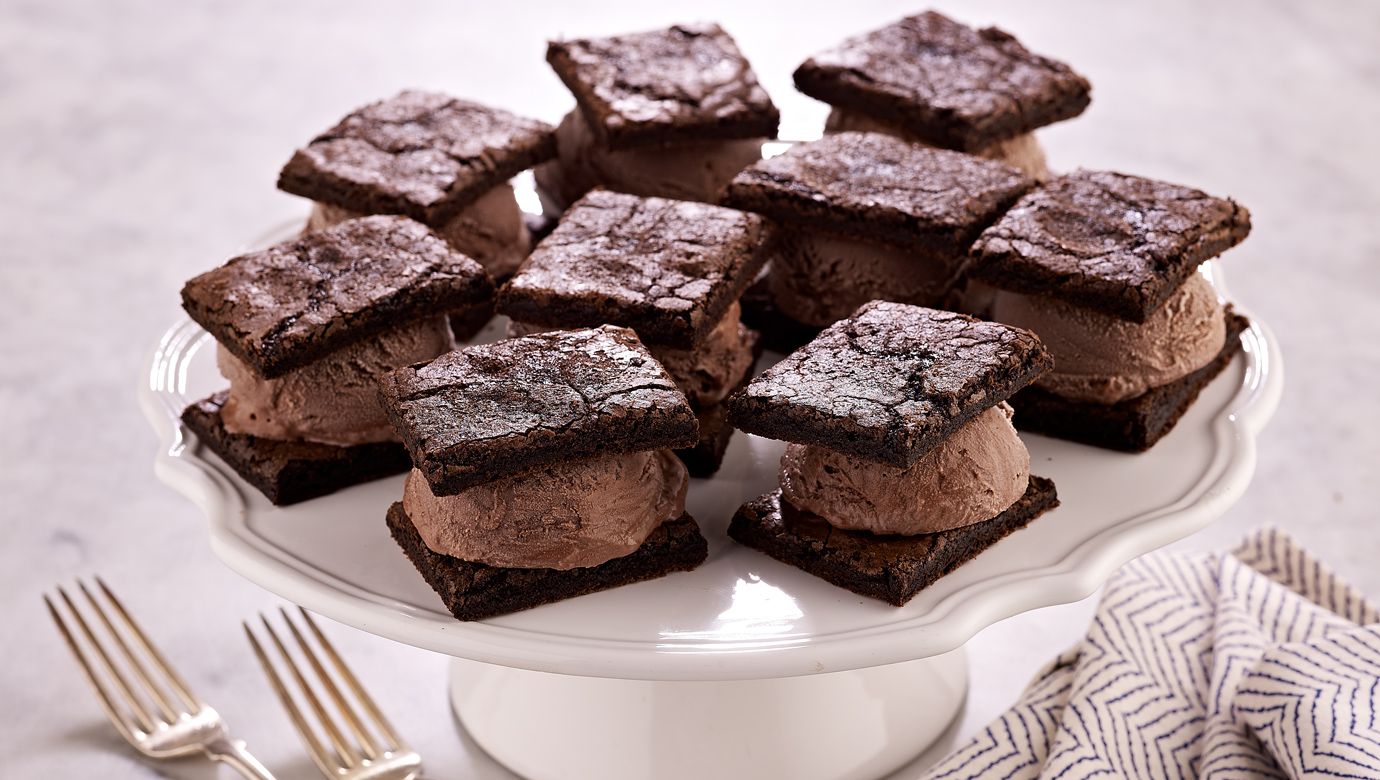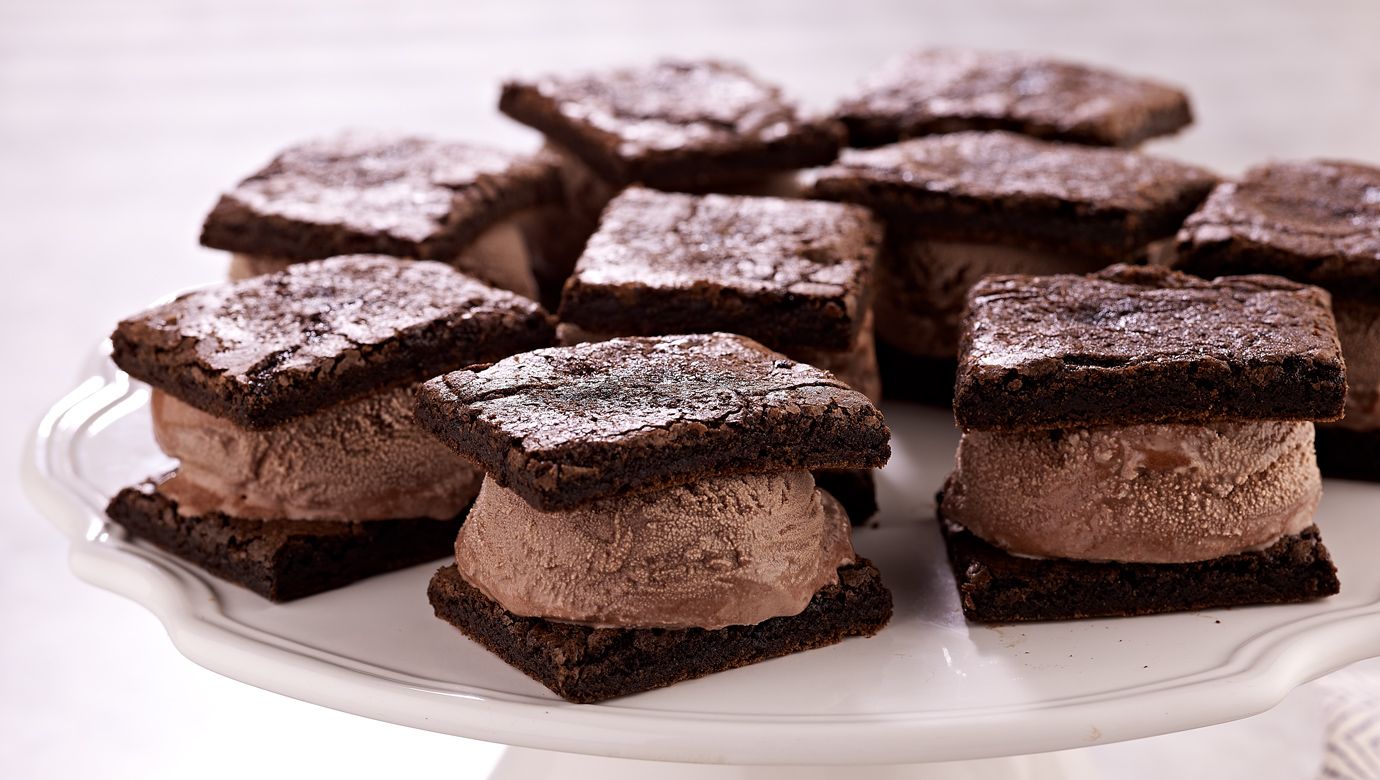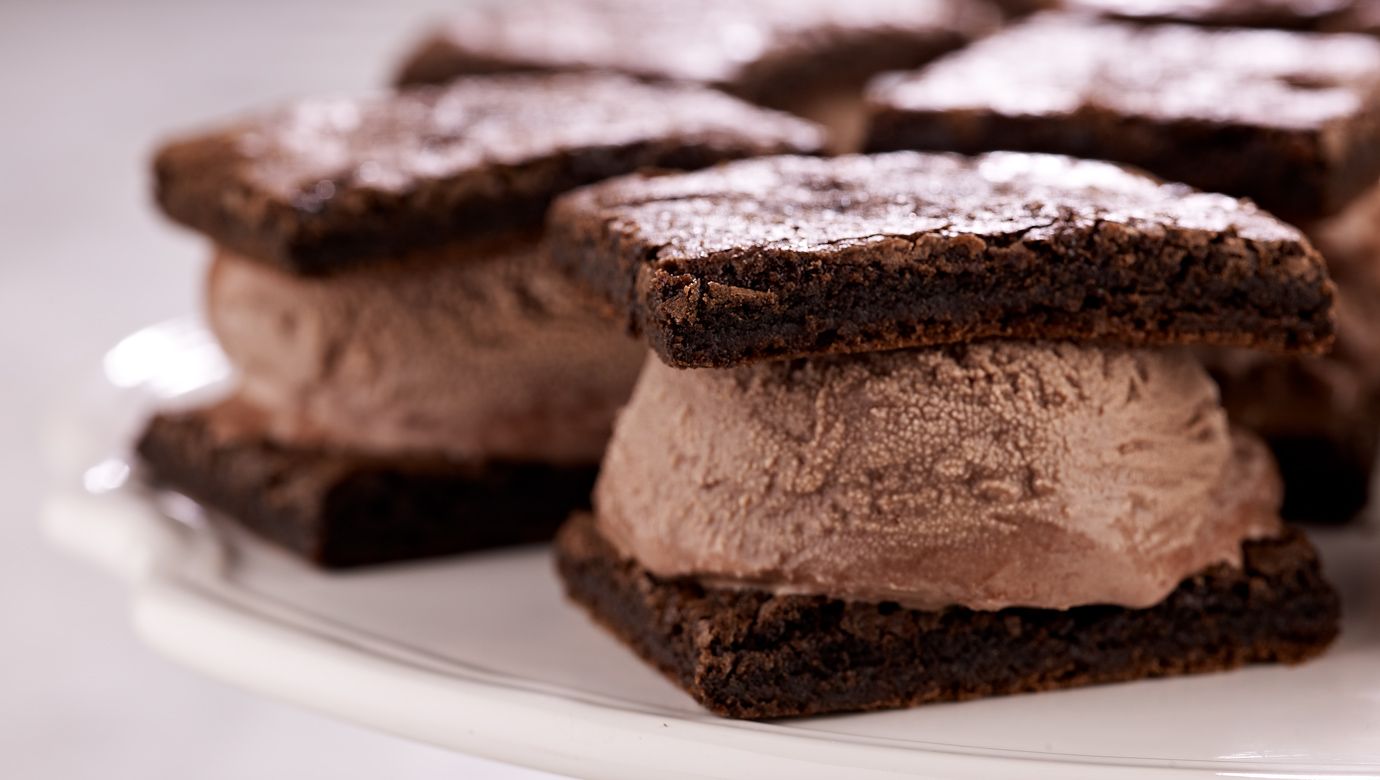 Gluten-Free Ice Cream Sandwich
David Venable
"In honor of Mary QVC's birthday, we created this chocolate on chocolate ice cream sandwich. It's one of the best gluten-free recipes she's ever tasted and it's the perfect summer dessert for everyone."
Ingredients
1 cup gluten-free all-purpose baking flour
1/2 tsp salt
1/2 tsp Xanthan gum
1/2 tsp baking powder
1/4 tsp baking soda
5 Tbsp special dark cocoa powder
1/2 tsp instant espresso
1-1/3 cups white sugar
1/3 cup + 1 Tbsp vegetable oil
3 large eggs
2 tsp vanilla extract
6 oz semisweet chocolate chips, melted
5 cups gluten-free chocolate ice cream
Directions
Lightly grease an 11" x 17" x 1/2" cookie sheet. Line with parchment paper and make sure the paper covers the sides of the pan. Lightly spray again. Set aside.
Whisk together the flour, salt, Xanthan gum, baking powder, baking soda, cocoa powder, and instant espresso in a small bowl. Set aside.
Whisk together the sugar, oil, eggs and vanilla extract in a medium-size bowl. Add the melted chocolate and whisk until fully incorporated. Add the flour mixture and fold until evenly combined and the mixture has no lumps. (The batter will be thick.)
Pour the batter into the prepared pan a carefully spread until evenly distributed. Cover the pan with plastic wrap and let it rest for 30 minutes at room temperature.
Meanwhile, place the oven rack towards the middle-lower level and preheat to 350°F.
Remove the plastic wrap from the pan and bake for 25–30 minutes, rotating the pan halfway through the baking process. Remove the pan from the oven and cool completely. Refrigerate until completely cold, about 3 hours.
Trim the edges and cut the cake into 30 2.5" x 2" rectangles. Place the squares in the freezer for 2 hours.
To assemble the ice cream sandwiches, scoop 1/3 cup of ice cream in-between 2 chocolate squares and sandwich together. Freeze until ready to eat. Let the sandwiches sit at room temperature for 2 minutes before eating.
Cook's Notes
Most ice cream is gluten-free, but always check the label to be sure. Feel free to substitute the chocolate for your favorite flavor.