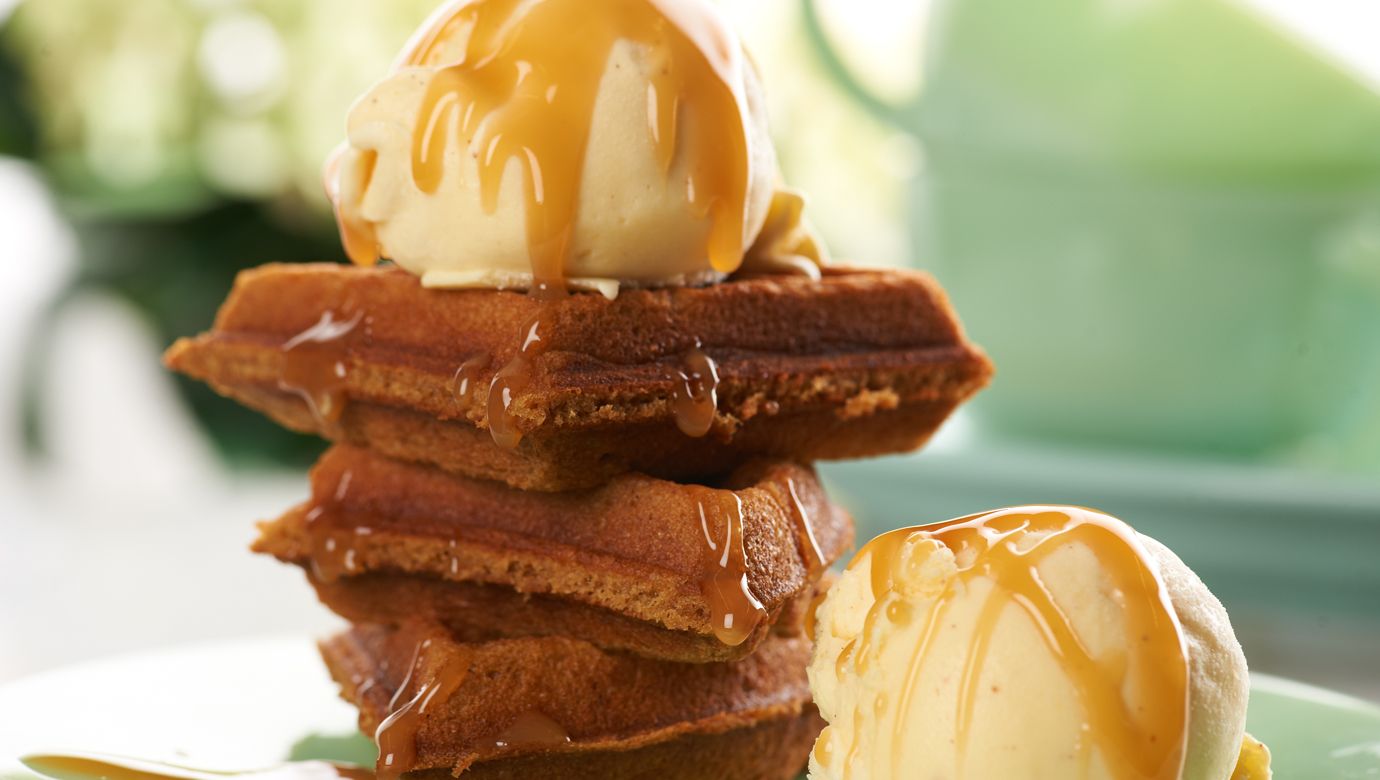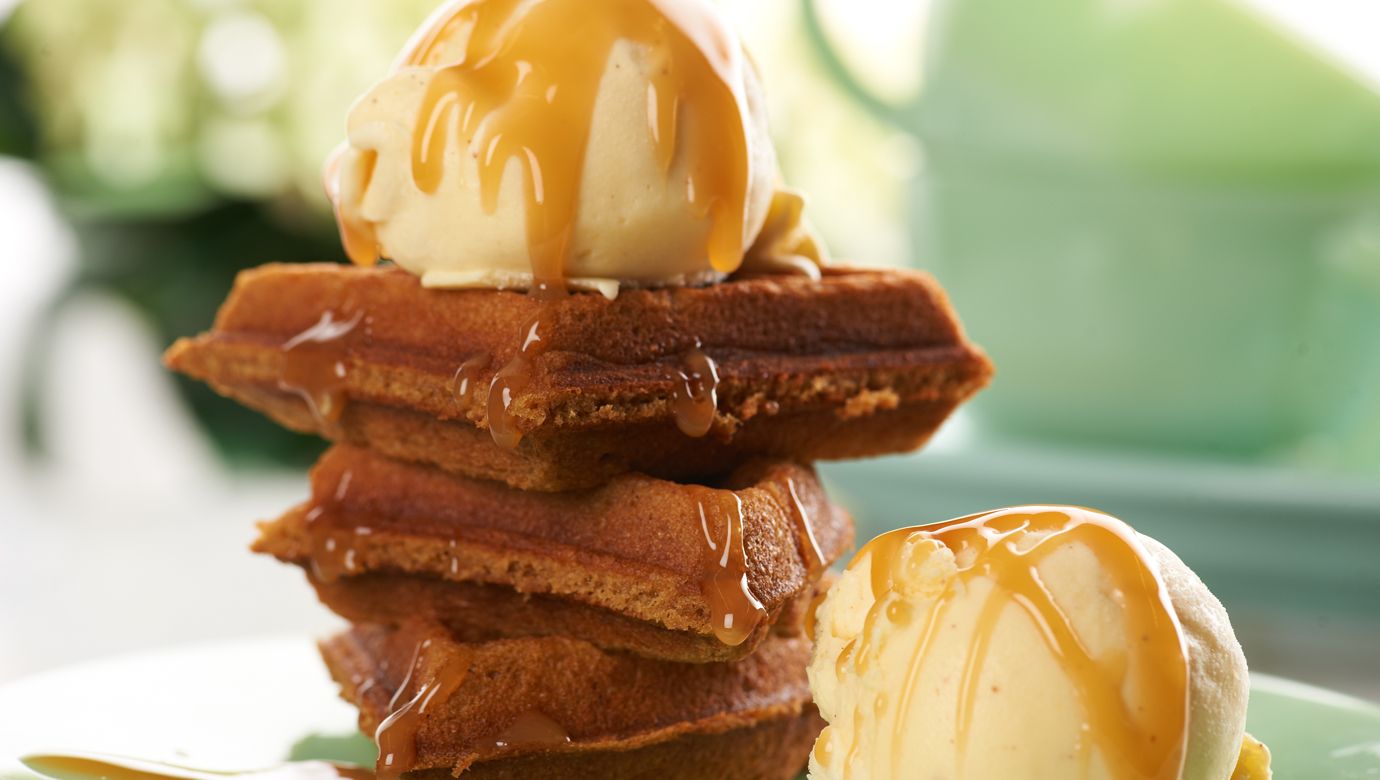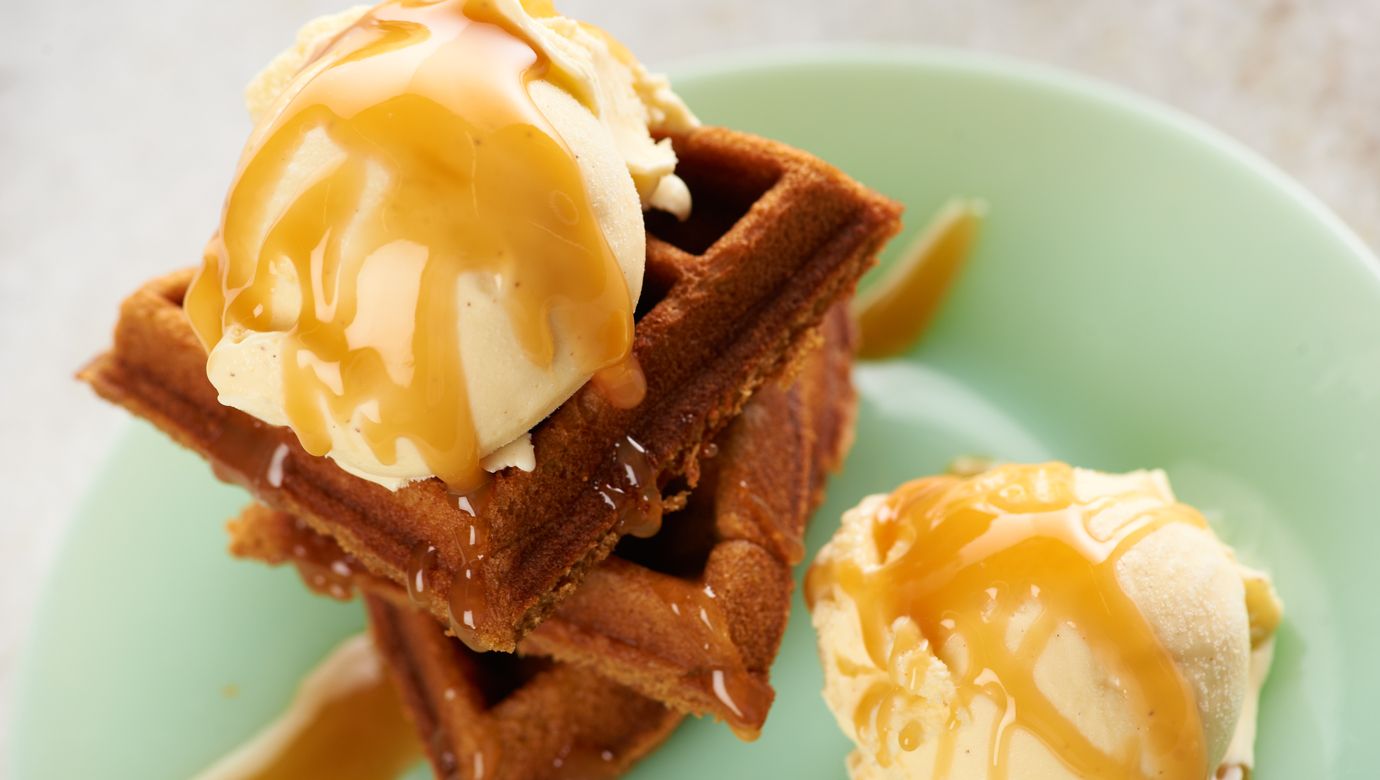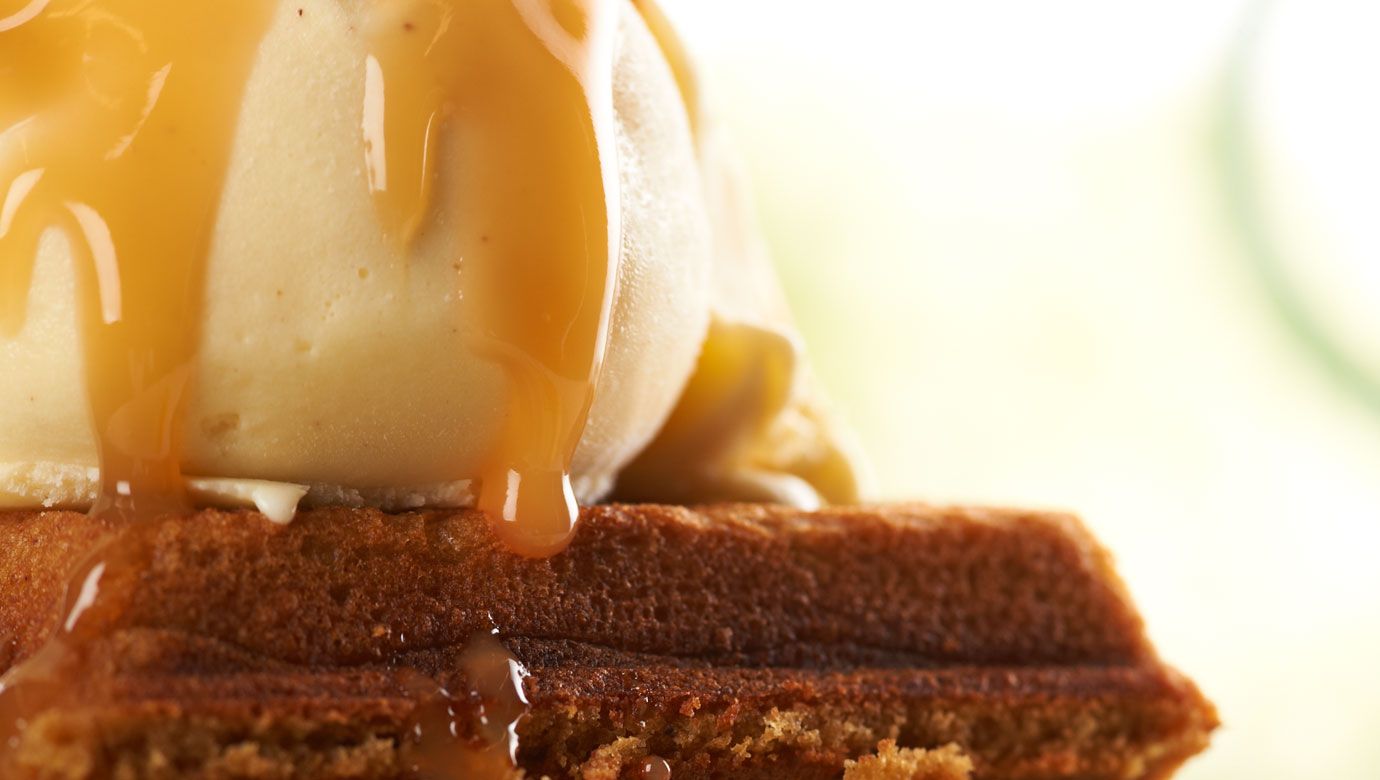 Gingerbread Waffles & Eggnog Ice Cream
David Venable
A lot of people--namely, me--can't wait for the holiday season; start early and fill your kitchen with this heavenly gingerbread aroma!
Ice Cream
8 egg yolks
3/4 cup sugar
1 cup whole milk
2 cups heavy cream
2 cinnamon sticks
6 whole cloves
1/2 tsp ground nutmeg
1-1/2 tsp rum extract
Directions
To make the ice cream, whisk the egg yolks and sugar together in a medium-size bowl.
Combine the milk, cream, cinnamon, cloves, ground nutmeg, and rum extract into a medium-size saucepan over medium heat. Bring the mixture to a slight simmer. Remove from the heat.
Using a whisk, mix about a third of the heated milk mixture into the egg mixture. Then introduce the eggs into the milk mixture in a slow stream, whisking the milk mixture constantly.
Immediately return the pan to the heat and whisk gently for about 2-3 minutes, or until the mixture thickens enough to coat the back of a spoon. Do not allow the mixture to boil.
Strain the ice cream mixture and chill until cold. Then pour it into the canister of an ice cream maker and freeze according to the manufacturer's instructions.
When the ice cream has hardened, make the waffles. Start by preheating a waffle iron.
Place the flour, baking powder, baking soda, salt, and ground spices into a large bowl. Whisk together until well-mixed. Set aside.
Whisk the brown sugar, egg, egg white, yogurt, molasses, oil, and milk in a medium-size bowl until completely combined. Pour the liquid mixture over the dry ingredients and whisk until the mixture is smooth and lump-free.
Spray the waffle iron with nonstick cooking spray and make the waffles. (Refer to your waffle iron instruction manual for help.) Spoon the ice cream over the waffles and serve immediately.
Waffles
1 cup all-purpose flour
1-1/2 tsp baking powder
1/2 tsp baking soda
1/2 tsp salt
1-1/4 tsp ground ginger
3/4 tsp ground cinnamon
1/8 tsp ground nutmeg
1/8 tsp ground cloves
1/3 cup packed brown sugar
1 egg + 1 egg white
3/4 cup nonfat Greek yogurt
1/4 cup molasses
1/4 cup vegetable oil
2 Tbsp milk
Cook's Notes
To avoid the straining step, put the cinnamon and the cloves in a small sachet made with cheesecloth and cotton string. Then remove and squeeze the liquid from it after the mixture has chilled.