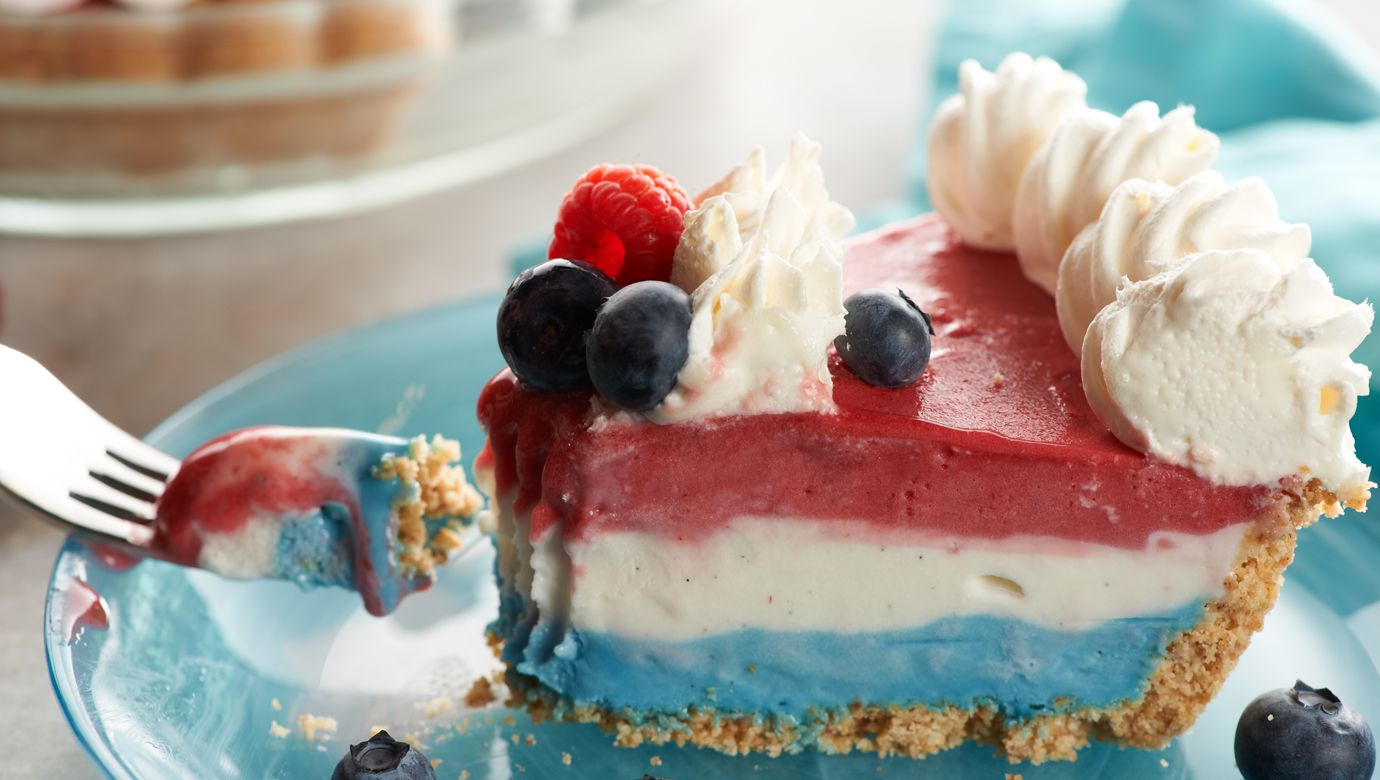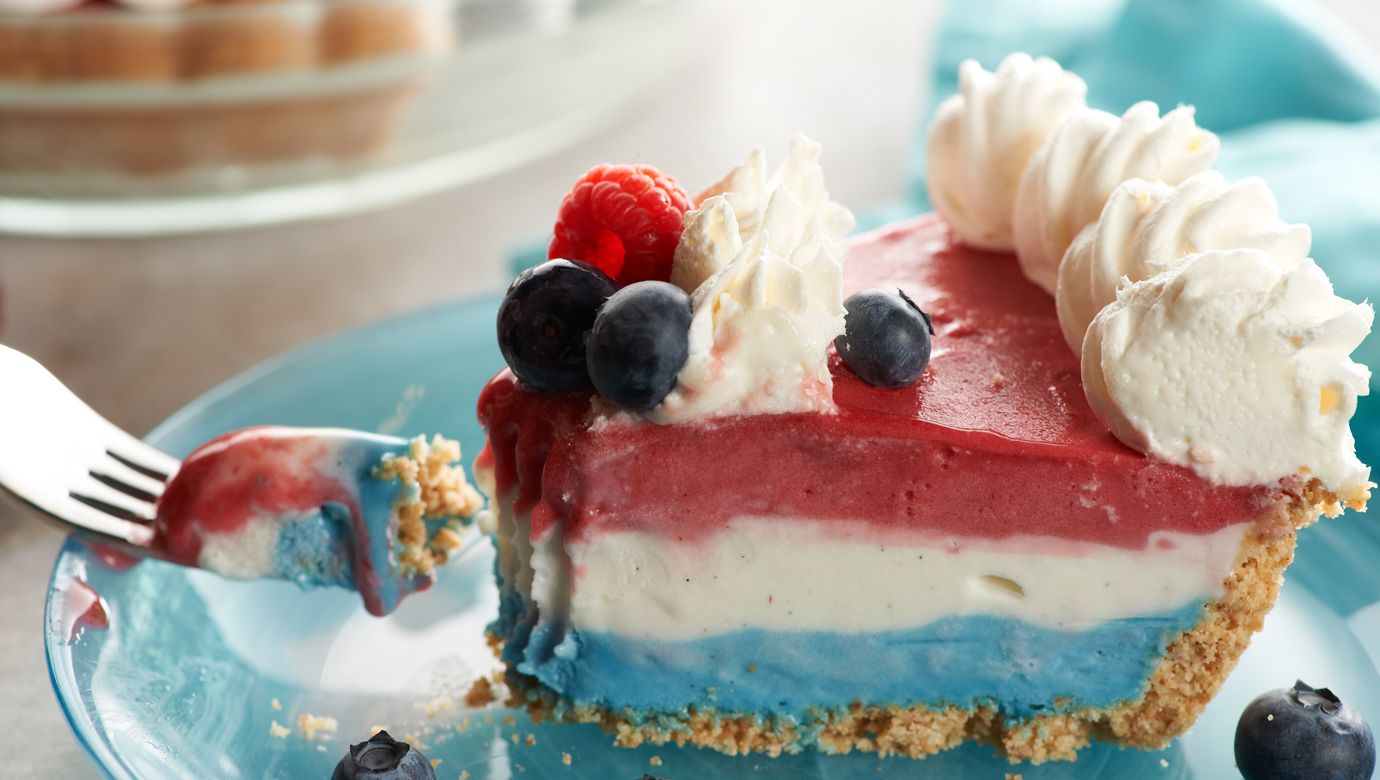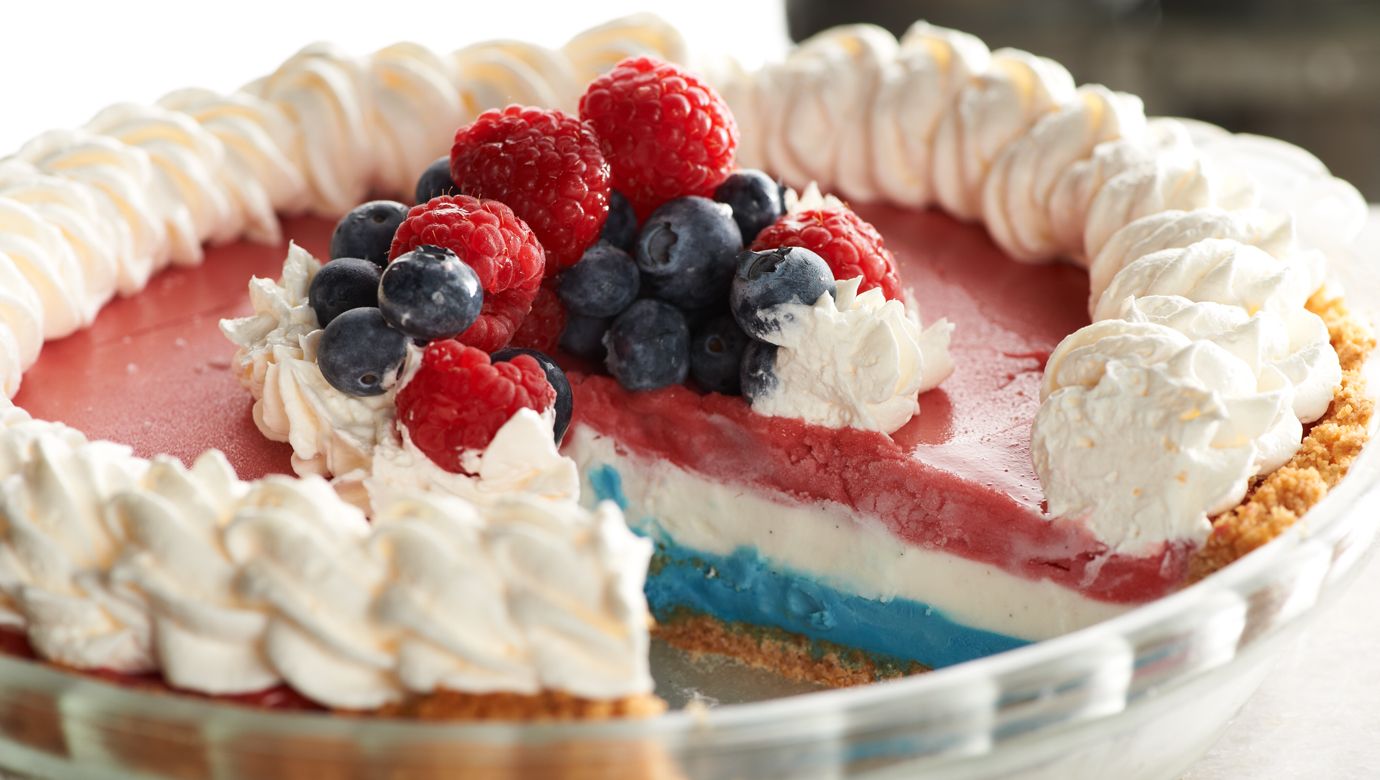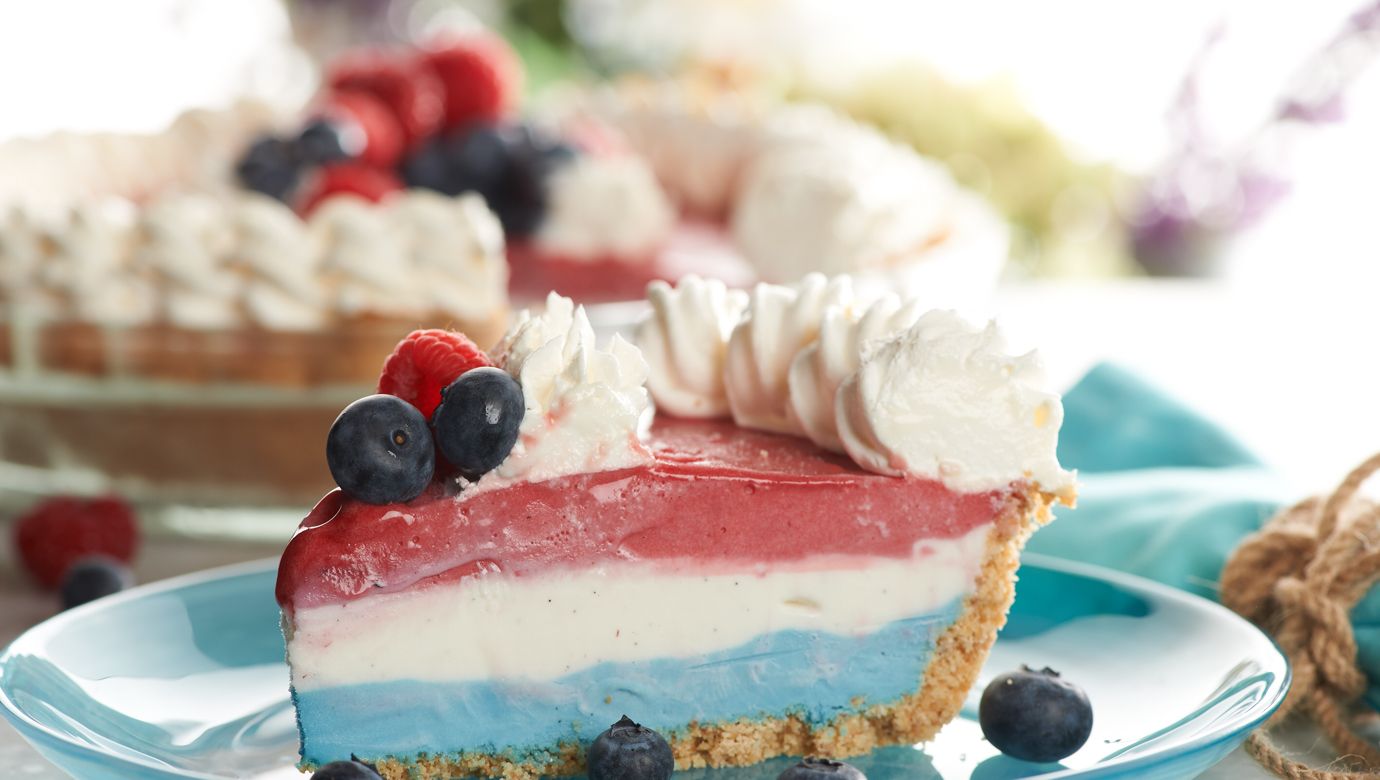 Frozen Patriotic Pie
David Venable
Yes, this pie is perfect for the Fourth of July, but don't forget about Memorial Day and Veterans Day! Excite all of your guests with this colorful treat!
Ingredients
60 vanilla wafer cookies, finely ground
1 Tbsp sugar
1/2 tsp cinnamon
1 stick butter, melted
4 cups frozen vanilla yogurt
3/4 tsp blue food coloring
2 cups raspberry sorbet
1 can of whipped cream
Fresh blueberries and raspberries, for decorating
Directions
Preheat the oven to 350°F. Combine the ground vanilla wafers, sugar, cinnamon, and butter in a medium-size bowl. Evenly press the crust mixture into the bottom and sides of a deep 9'' pie plate . Bake for 10 minutes and then cool completely.
Place 2 cups of the frozen vanilla yogurt and blue food coloring into the bowl of an electric mixer . Fit your mixer with a paddle attachment, if available. Mix the yogurt until the blue food coloring is evenly distributed into the yogurt. Place the yogurt into the prepared pie shell and spread it evenly over the bottom, making sure the surface is smooth. Freeze for 30 minutes.
Clean your mixing bowl. To start the second layer, put the remaining 2 cups of frozen yogurt into the bowl. Mix until soft enough to spread, about 2–3 minutes. Place the softened yogurt on top of the blue layer of the frozen yogurt and spread it evenly over the surface. Make sure the surface is smooth. Freeze for 30 minutes.
For the third layer, soften the sorbet as directed above for the frozen yogurt. Place the sorbet on top of the vanilla layer and spread it evenly over the surface. Freeze the pie for at least 4–6 hours, or overnight. Let sit at room temperature for 5–10 minutes before serving.
While the pie is coming to room temperature, decorate the border with whipped cream. Make a small ring in the middle of the pie and fill it with the berries.
Cook's Notes
Dip your knife in hot water after cutting each slice. Not only will the heat of the blade make it easier to cut the next piece, but you'll also get those bold layers of red, white, and blue.