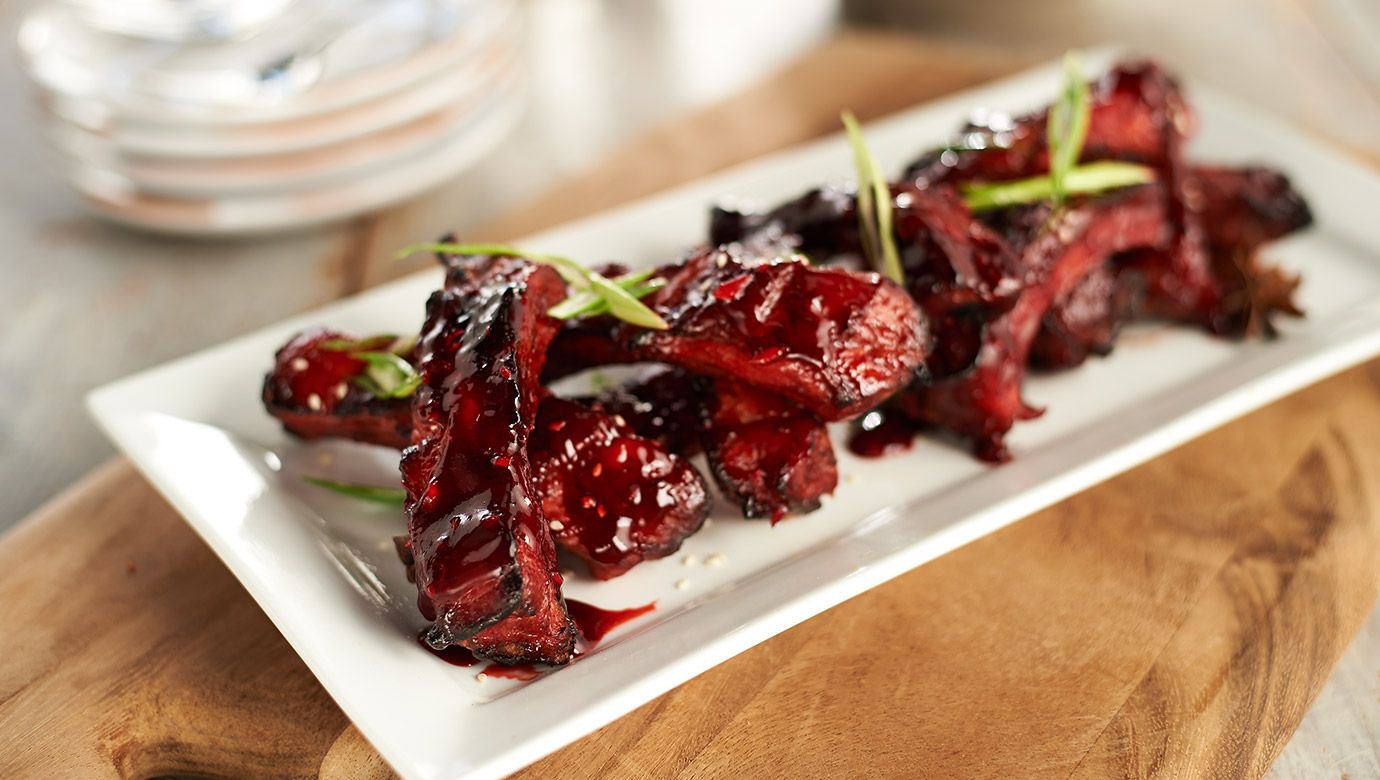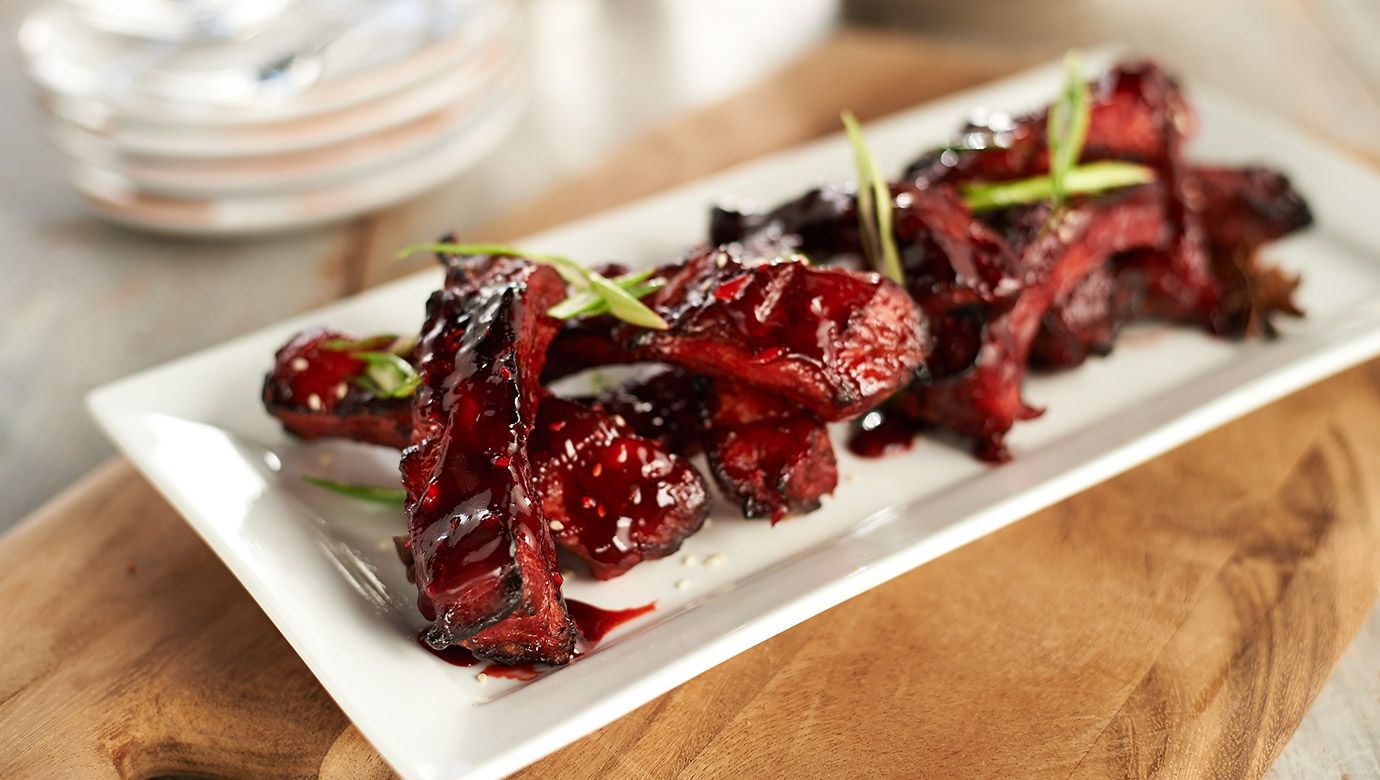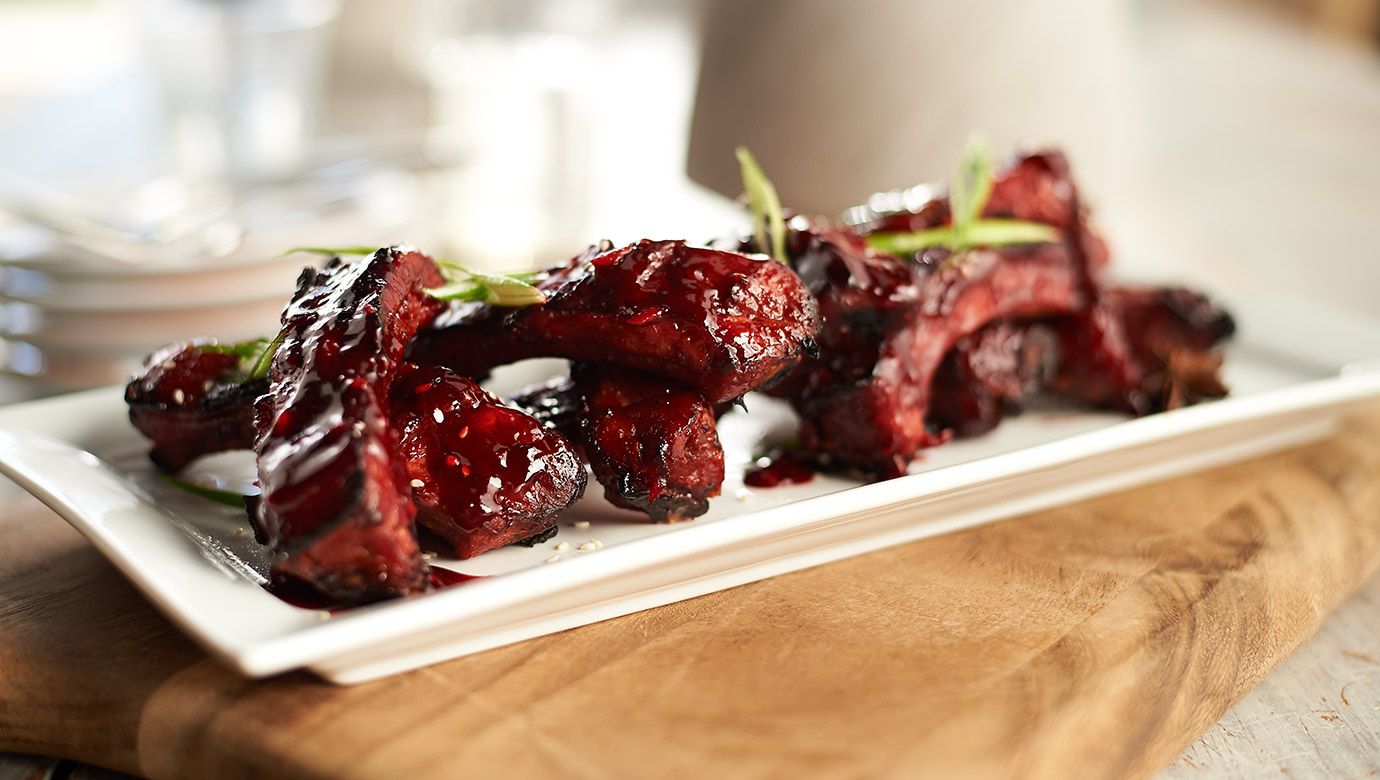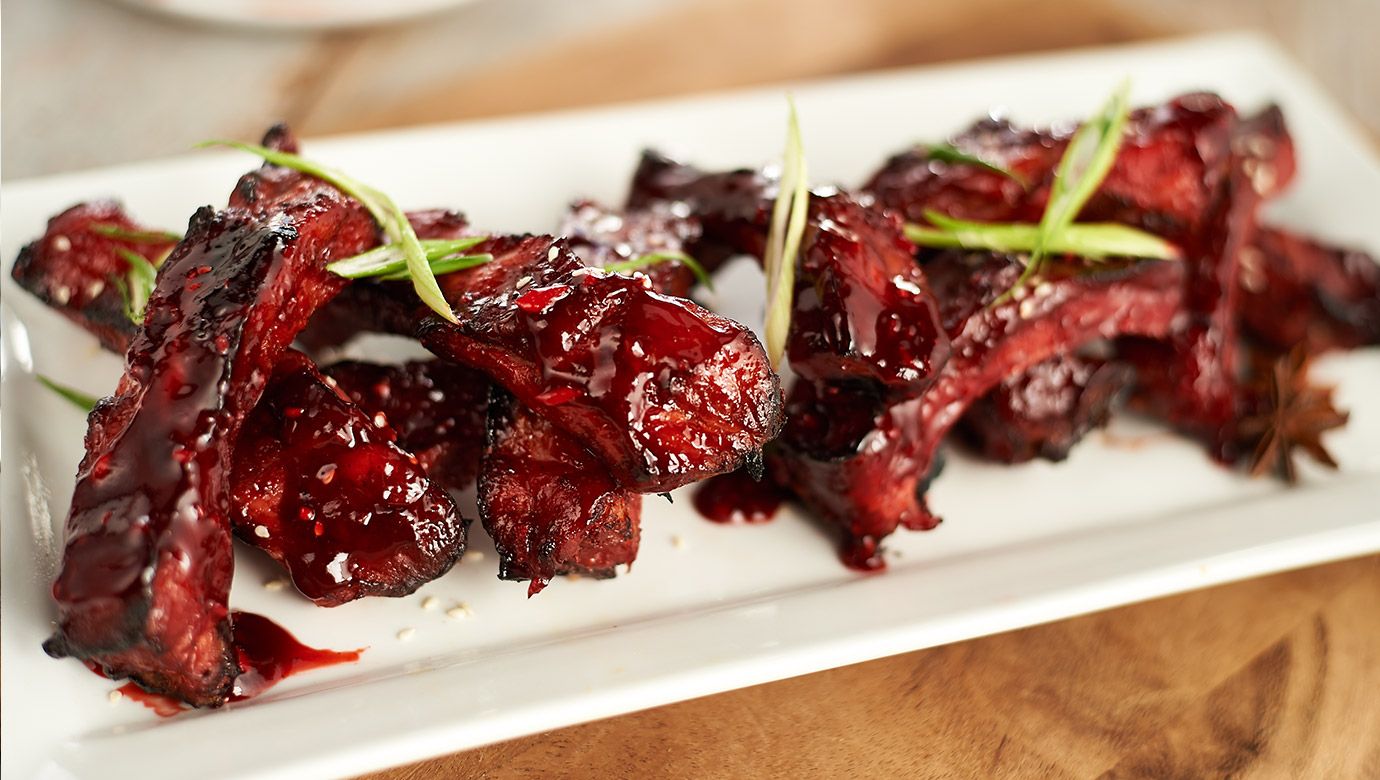 Chinese Spare Ribs
David Venable
David's Note: Spare nothing when it comes to Asian-inspired ribs! You'll love the flavor & melt-in-your-mouth goodness.
Ingredients
7 Tbsp hoisin sauce
2 Tbsp ketchup
2 Tbsp honey
1 Tbsp rice wine vinegar
2 Tbsp soy sauce
2 tsp lemon juice
1 Tbsp ginger, chopped
1 Tbsp garlic, chopped
1/2 tsp five spice
2 tsp red food coloring
2 tsp sesame oil
2 (1 lb) baby back rib racks, cut into individual ribs
Potstickers, for serving
Preparation
In a mixing bowl, whisk together all of the ingredients, except the ribs and potstickers, to make a marinade.
Take half of the marinade and coat the ribs completely. Place marinated ribs in a container. Cover and refrigerate overnight.
Preheat the oven to 325°F.
Place the ribs, bone-side down, on a baking rack. Place the baking rack on top of a roasting pan lined with aluminum foil. Bake the ribs in the oven for 1 hour. Using a pastry brush, baste the ribs. Continue baking for an additional hour. Baste the ribs another time and turn on the broiler in your oven. Broil for about 5 to 10 minutes, until you achieve a little charring on the ribs (watch carefully so they don't burn). Serve warm with potstickers.
Cook's Notes
Tip: You can also make this recipe on an outdoor grill. Bank the coals to one side in order to prevent the ribs from scorching.