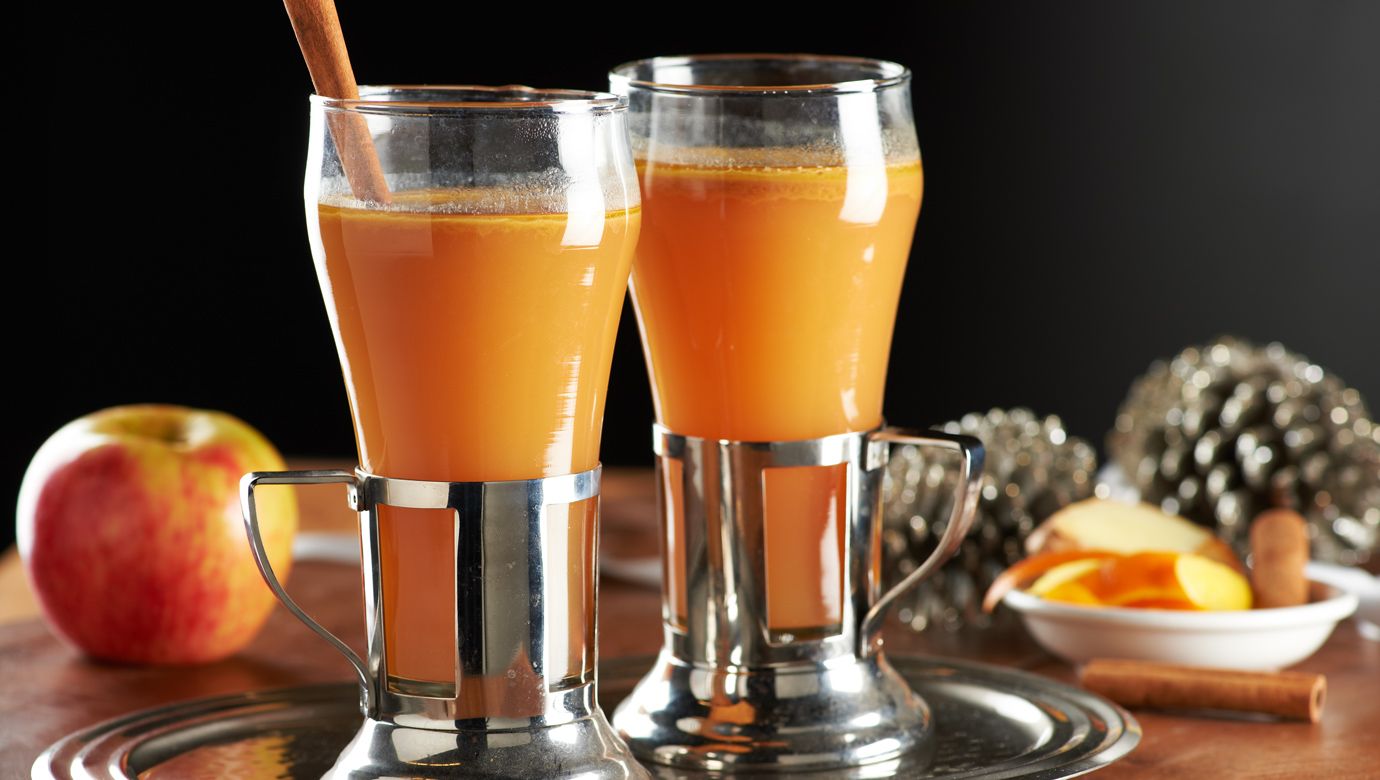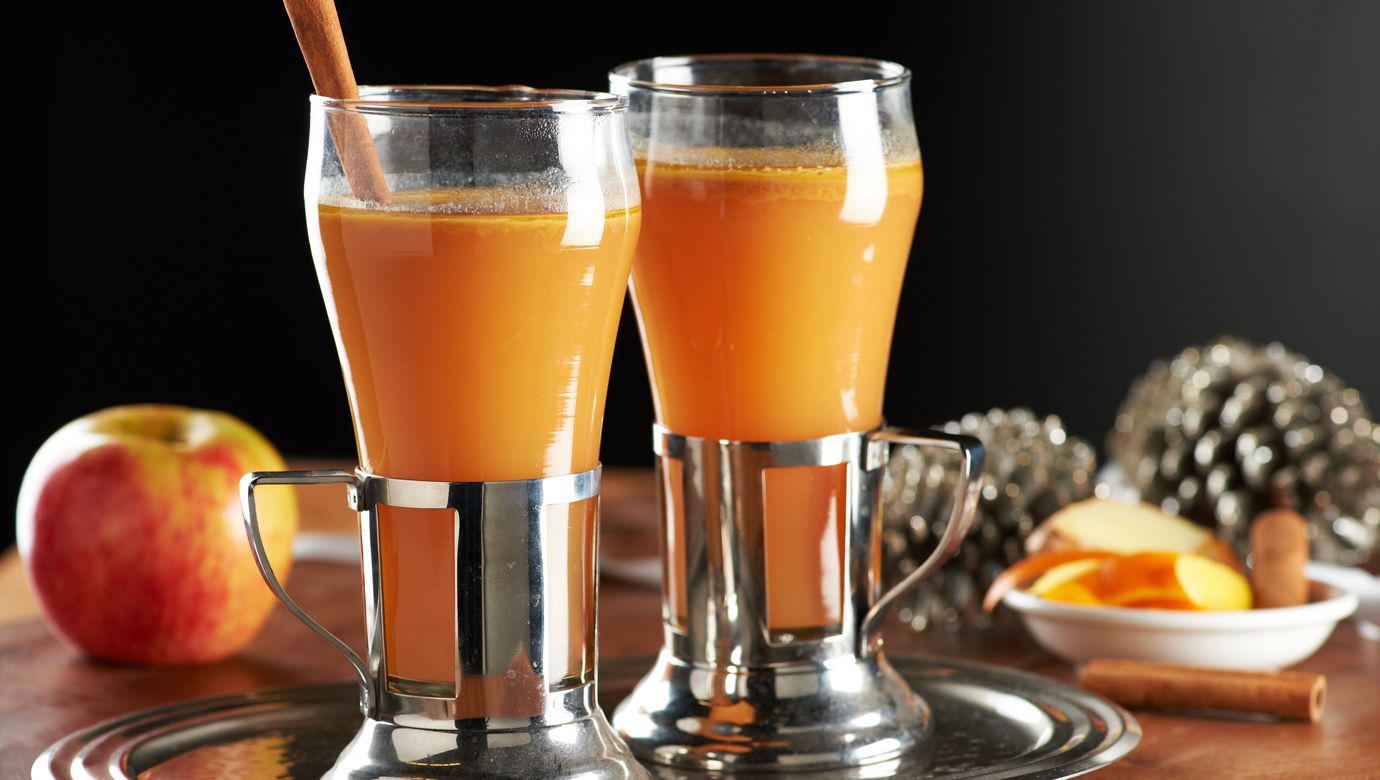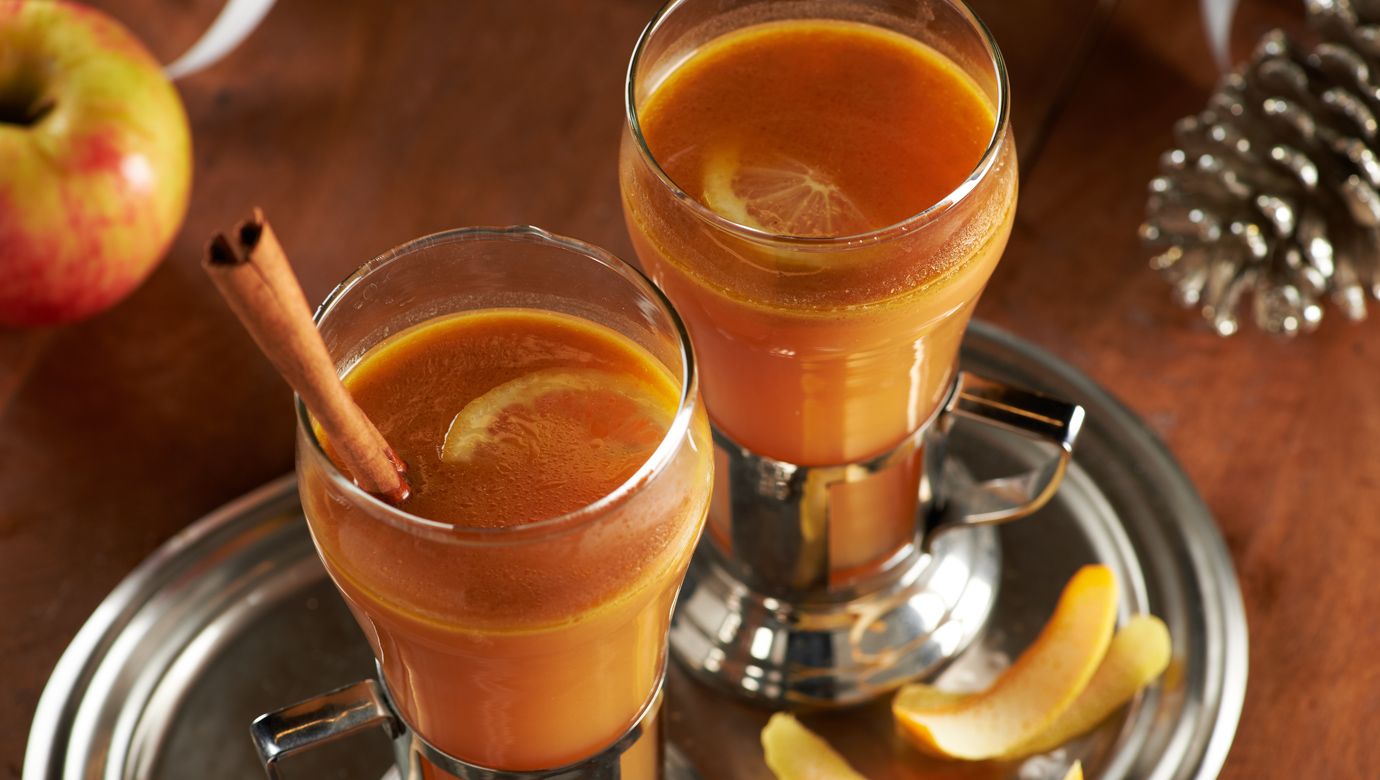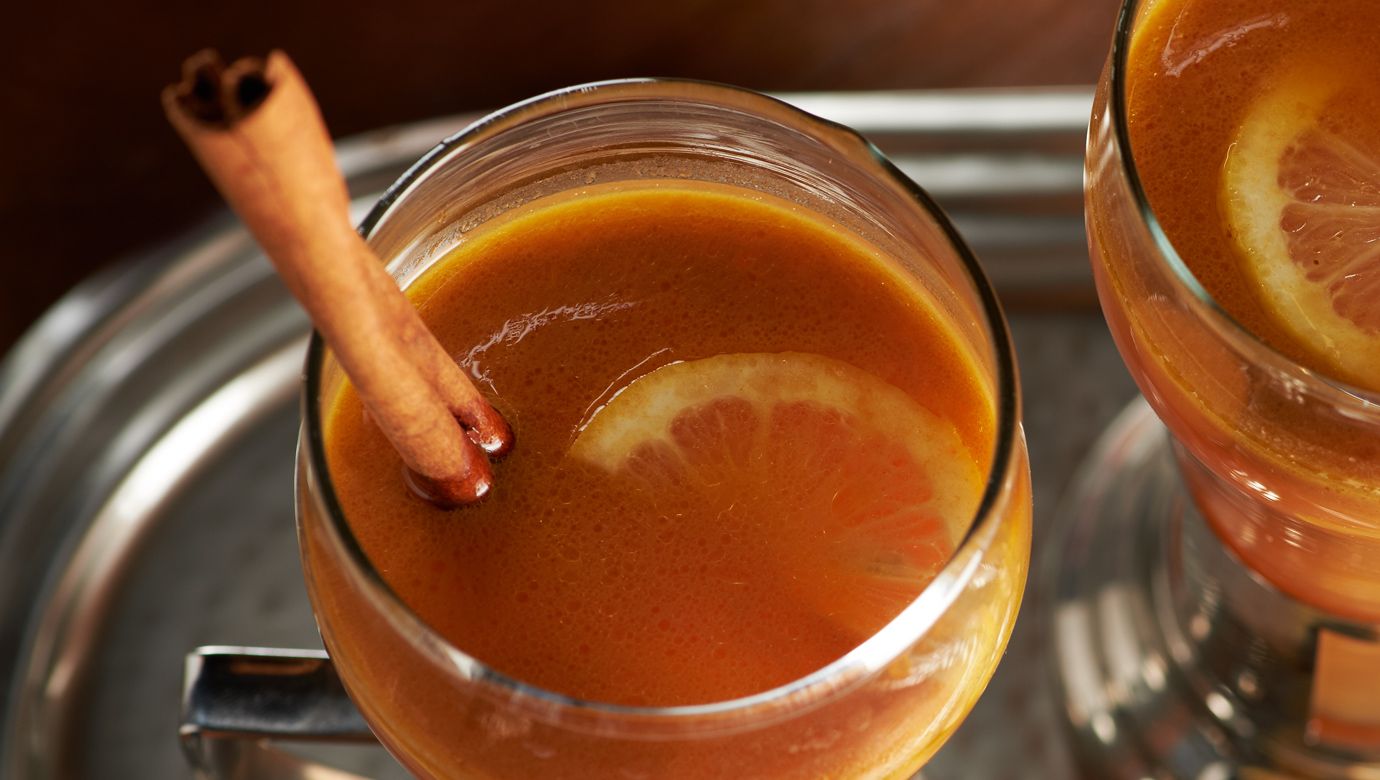 Butter Grog
David Venable
This German Butter Grog is such a treat during cold winter weather. Grog has been around for ages, and this version is filled with the flavors of the season. Prost!
Ingredients
1-1/2 Tbsp butter
4 cups apple cider
1 Tbsp brown sugar
4 whole cloves
2 cinnamon sticks
Peel from 1 lemon
Peel and juice from 1 orange
1" piece ginger root, sliced
2 tsp rum extract
Directions
Melt the butter in a medium-size saucepan. Add the cider, brown sugar, cloves, cinnamon, lemon and orange peels, orange juice, and ginger. Bring the liquid to a simmer, and then remove pan from the heat. Add the rum extract. Let the mixture steep for at least 30 minutes. Strain and reheat to serve warm.
Cook's Notes
To make this Butter Grog an alcoholic drink, simply replace the rum extract with 3-4 oz of your favorite rum.