philosophy snow angel 3-piece collection
If Sold Separately $56.00
In Stock
Sold Out
We're sorry. This item is not available at this time.
Pre Order Possible .
Low Stock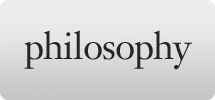 Discover the value! If sold separately, the three pieces in this collection
would cost $56.00.
Description
What is it: philosophy's snow angel trio includes sweetly fallen snow shampoo, shower gel, and bubble bath; body lotion; and body spritz in a giftable bag.
Who is it for: Anyone who wants clean, hydrated, soft skin and wants to wrap themselves in the freshness and joy of a crisp snowfall.
Why is it different: Feel like an angel amidst the snow. The snow angel trio includes sweetly fallen snow shampoo, shower gel, and bubble bath; body lotion; and body spritz to cleanse, hydrate, and soften skin. The 3-in-1 shower gel formula brings you cheer with a sweetly fallen snow scent and pearlized shimmer as you cleanse and condition skin and hair. The body lotion conditions and nurtures for ultra-soft, silky skin. Lightly scent your skin with snow angel body spritz to feel wrapped in the fresh scent of snow. This trio comes in a giftable bag, so you can share snow angel with others.
How do I use it: Apply shampoo, shower gel, and bubble bath to wet body or scalp. Lather, rinse, repeat. If using as a bubble bath, drizzle a generous amount under running water and enjoy.
Apply a generous amount of body lotion to skin with fingertips. Massage in gently with a soothing circular motion.
Spray body spritz mist over entire body after shower or bath. Avoid direct eye contact.
What else do I need to know: The shower gel adds snowfall shimmer, while the hydrating lotion contains shea butter.
From philosophy.
Includes:
16-fl oz snow angel shampoo, shower gel, and bubble bath
7-fl oz snow angel body lotion
8-fl oz snow angel body spritz
Gift bag
Cannot ship to AK, HI, PR, VI, Guam
Reviews & Community QA
philosophy snow angel 3-piece collection
27
27
Love Philosophy!
I am so glad QVC has the entire set of Snow Angel! I really love having the spritz to refresh the scent all day. Snow Angel is one of my favorites!
12-05-13
Please bring back in larger sizes!!!!
Dara, please bring this back in the large sizes!!!! And make this available all year round!!! I have had the snow angel 3-1 before but adding the lotion and spritz makes this so delicious. I want to smell like this all year round!!!! Knocked it out of the park!!!!
12-03-13
Not enough scent
The bubble bath foams well but has no scent at all. The lotion and spritz have almost no scent. I agree with some of the other reviewers that something has changed in this line. I will continue to use the exfoliating wash and peel but I won't be getting anymore of their bath products.
12-02-13
I love Snow Angel
I was an Amazing Grace fan already. I decided to try Snow Angel based on the presentation on QVC and the name. I love Snow! This collection is fantastic for layering the scent and making it last longer. It is subtle not overbearing and lasts all day. I smell it at night after I put my pj's on and it is so refreshing. I have tried the shower and bath as a shampoo and not only does it scent my hair but my hair is so soft. I now have two scents I love in the philosophy line. I may even try another one at some point.
11-30-13
So Excited This is Back!
I gave this to my mother for Christmas last year and she LOVED the Snow Angel scent! With this scent being seasonal I was afraid it would not be back - so thrilled it is. I bought two sets to give to my mother for Christmas - she is going to be sooo excited! I hope the scent is the same as it was last year:) Great deal with all three pieces and the gift bag!
11-27-13
PLEASE LARGER SIZES !
I was waiting to see this back but thought surely you would have done it in the larger size, at least the 32 oz. This is one of the greatest fragrances you have. The other one of my favorites is the Vanilla Coconut but always seems to be sold out. Please consider the larger sizes. And all year long !!!!!!
11-27-13
Beautiful scent!
I love the shimmer look of the gel in the bottle. The scent is glorious! Please make this available year round or supersize please!!! The cream is luxurious. I would describe the scent as in between Pure Grace and a little of Unconditional Love. It is mostly a clean scent but there is a slight sweetness in there. Just wonderful!!!
11-27-13
The Calm During the Winter
This fragrance is subtle, soothing and fresh. Cannot get enough. I agree, YEAR round please!!
11-27-13
should be available year round
I love the Snow Angel scent and also love it mixed with Baby Grace. I find it very calming and soothing....that is one thing consistant about Philosophy, the fragrances are never harsh or overpowering. I have heard people say they are not long lasting, but just because you don't smell a cloud of fragrance around yourself does not mean others can't appreciate your fragrance. I wish the 3 in 1 gel was available super sized as well as year round. I was recently hospitalized and had the gel and lotion with me, when I used it, the fragrance uplifted me. The nurses loved the scent as well. Thank you Philosophy.
11-23-13
OMG! This is Wonderful!
I am so loving this! Every time I smell it I love it more! The lotion is the best ever and the scent is amazing. If you like Angel Innocent (different brand) you will love this. Please bring on the larger sizes. Does Philosophy ever create a bad fragrance? I don't think so! Thank you for all the great fragrances and thank you for Snow Angel! Just love it! You need to add "Everyone" to the drop down of who it would be perfect for! Well maybe not for men to use, but my hubby loved it when he smelled it on me!
11-21-13
Finally!
I got Snow Angel a few years ago as a sample. I loved it and looked for it to buy again but it never came in a nice, big set like this. Needless to say, I was excited to see this. It smells delish and it smells exactly like I remember it. I shower at night so when I use this, it makes my pajamas and my bed smell so good. I want to buy another set but I dropped a BIG hint for my friend at work to buy it for me. I can't explain what it smells like but I like sweet smells. My favorite Philosophy fragrance is Unconditional Love and my second favorite is Falling In Love.
11-18-13
A different philosophy scent - addictive!
A couple of years ago I got a small gift set of Snow Angel and didn't like it: it's very different from many other Philosophy scents. If truth be told I felt the same way about Inner Grace at first and now it's my go-to summer shower gel and I miss it when I run out. But somehow this scent really grew on me to the point where I can't wait to start using it. It seems odd that I had to get used to the scent before I started absolutely loving it.
11-18-13