philosophy help me spf 30 retinol day treatment
In Stock
Sold Out
We're sorry. This item is not available at this time.
Pre Order Possible .
Low Stock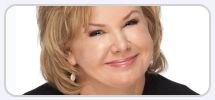 "help is on the way. I'm so pleased to introduce our latest innovation and game-changing product for your skin. help me spf 30 is an age-defying retinol with a built-in SPF 30—a true multitasking product for your skin-care routine. Correction and protection are built into one easy-to-use step. I love the duality of this product, where the retinol works on smoothing out the complexion and the SPF 30 gives you powerful environmental protection. We're so looking forward to your reviews!"
—Dara Lynn
Description
What is it: A daytime retinol treatment with SPF 30, designed to give skin a youthful glow while providing protection from the sun.
Who is it for: All skin types. Anyone currently using a night retinol treatment, wants a retinol and SPF treatment to use during the day, wants to reduce the appearance of fine lines, or anyone who just wants the ultimate skin protector.
Why is it different: This new daytime treatment, inspired by help me retinol treatment, is designed to increase the benefits of a retinol treatment. It leaves the skin with a natural, silky finish by delivering retinol to the skin and protecting it with SPF 30.
How do I use it: Apply liberally 15 minutes before sun exposure on clean, dry skin, avoiding the eye area. Reapply at least every 2 hours when using as a sunscreen. philosophy recommends applying this product as the last step in your daily skincare routine.
From philosophy.
Reviews & Community QA
philosophy help me spf 30 retinol day treatment
46
46
Did not make a difference
I used this entire product daily and saw no change in my skin.
03-11-14
Great Product!
I love this product.I was afraid this was going to leave my face oily or break me out; luckily it did neither of those things. I live in Arizona and when I get to work a co-worker and I walk a mile each morning. I use this product prior to applying BE powder foundation and it works perfect! No sunburn and no breakouts from using this product. It is a little pricy, but a little goes a long way; I only use 1 pump for my entire face and it works fine. Just pump once on your index finger, then dab it into your other index finger and then begin lightly patting it all over the face, covering the face with dots, then start rubbing it in all over the face. I think if I used 2 pumps, it may leave the skin too oily. I have also found that I do not need to use my daytime moisturizer with this product, so it saves me money there. I have started receiving compliments that my skin looks really good. I would recommend this product and will keep buying it.
04-27-13
delivery
Have used to "empty". But empty is NOT empty. Like the product, but when the pump would no longer grab any product, I cut down the side and guess what? There was alot of product in the tube. Messy, but if you push backward, there is alot of product that comes down from the opening. For the price of this product, one would like to get all to the last drop. I'll not buy more until the delivery system is improved upon. Such as a small pot.
11-16-12
Luv It!!
Holy cow - this product is great! I have dry, aging, sensitive skin so I thought this would be too strong for me, but I was wrong! It provides a great base for foundation and my skin has had NO bad reaction.
09-16-12
STILL ON THE FENCE
I am definitely a fan of the Philosophy brand, so I was anxious to try a daytime retinol. This product does indeed contain retinol, as the ingredient is listed on the package carton; however, the retinol is not listed as one of the active ingredients - confusing. The sunscreen ingredient does affect the texture of the product - there is not a true "slip", as with a moisturizer. Only apply enough product to properly cover the skin; too much product will end up with a gritty feel and a white film on your skin. Because of the texture, I do prefer this product on days I am not wearing makeup - have to be sure product is completely absorbed to use primer and foundation on top. I personally have used this product this summer on top of the WHINE serum, and do not need to apply a moisturizer on top of my combination skin. A dry skin would need more hydration. I will have to wait until winter weather to see how my hydration needs may change. I am pleased to not have any issue with skin sensitivity, especially since this is a combination product. I use on the neck and decollete, as well as the top of the hands, with no problems. I really like the texture and performance of the Miracle Worker SPF 55 lotion as my daytime product. This combo product provides hydration, anti-aging treatment and sunscreen. Makeup application is easy with the Miracle Worker SPF 55.
09-14-12
Expensive Glorified Sunscreen
Hardly any retinol in this. I HIGHLY recommend Josie Maran's SPF 40 daily argan moisturizer over this product. Sad I wasted my money.
09-05-12
Does what it says for me.
I'm almost 40 and have never really given much thought to a moisturizer or spf for my face other than in the summer. I have normal or slightly oily skin and am very fair. In the last couple of years my "freckles" look more like age spots. I saw this at the beginning of the summer and decided to try it. I have been using it for two months and really like the results (subtle but there). I have noticed that my skin is smoother and that my spots did not get worse with the summer sun. I have not burnt while outside and most importantly have not broken out. I often find that even if I get an expensive facial sunblock I do end up breaking out. So the fact that I have not is fantastic. It does go on a little heavy but absorbs in after a couple of minutes and does not feel greasy. I'm very pleased (maybe because my main purpose for this was for sunscreen and hoping not to have breakouts). I am a big fan of the philosophy facial washes as well. I hope this helps.
08-23-12
Not Up to my expectations
I'm just finishing my first tube of this and it's not doing what I expected. I see no improvement in my skin at all. I have issues with the pump on the tube to get the product out in the amount I need. Not ordering again. Disappointed.
08-18-12
Great treatment but...
I am giving this 3 stars, probably should be 2 stars, only because of the product consistency itself. It doesn't have a good slip to it when applying. It's too stiff and clumpy and difficult to apply evenly. Unfortunately, for this reason it stays on my shelf and not on my face and I'm missing out on the treatment qualities that it would be providing for my aging skin. What to do?! I will not be reordering unless Philosophy states they've changed the formula for easier application.
08-18-12
Great moisturizer with SPF
Typically I used a daytime moisturizer with non-chemical SPF (zinc oxide/titanium dioxide). I am on my second tube of this Help Me spf 30 with retinol day treatment. I was very surprised that I could use this at all. I was skeptical of the kind of SPF used as well as if the retinol would be tolerated. This is a wonderful, wonderful product. Not only is this the FIRST time I could wear a chemical SPF but I did not dry out from the retinol, hurray for time-release!! This is the only change I have made to my Philosophy routine so I know the compliments I get are from this and only this. If you are on the fence, try it. QVC has a great return policy, so you have nothing to lose. (except maybe the best skin you've ever had)
08-10-12
ok product
I was asked to review this product. I bought this when it came as a special purchase with autoship. I have used it for over a month and it is an ok product. I have noticed that there are similar products like this on the market at a lower price. I find this product to be a little expensive for the amount of 1oz. I am also looking to try the other products on the market that are a bit lower, like under $30. The other poducts are also spf 30 with retinol, so I'm going to try them.
08-02-12
AWESOME!!!
I am 57, fair complextion and was still experiencing occasional break outs that never really cleared. I have tried many scrubs and masks but remembered when I was a teenager, my doctor actually prescribed a form of retinol to clear my skin. When I started using this with the Miracle Worker products - WOW! Since using this every morning and the retinol pads every night, not only do I no longer have breakouts but my skin is sooooo smooth that I use less product and I continuously receive compliments on my complextion!!!!
07-21-12