Tune in for Isaac Mizrahi Live!™ Fridays at 1pm ET on QVC®.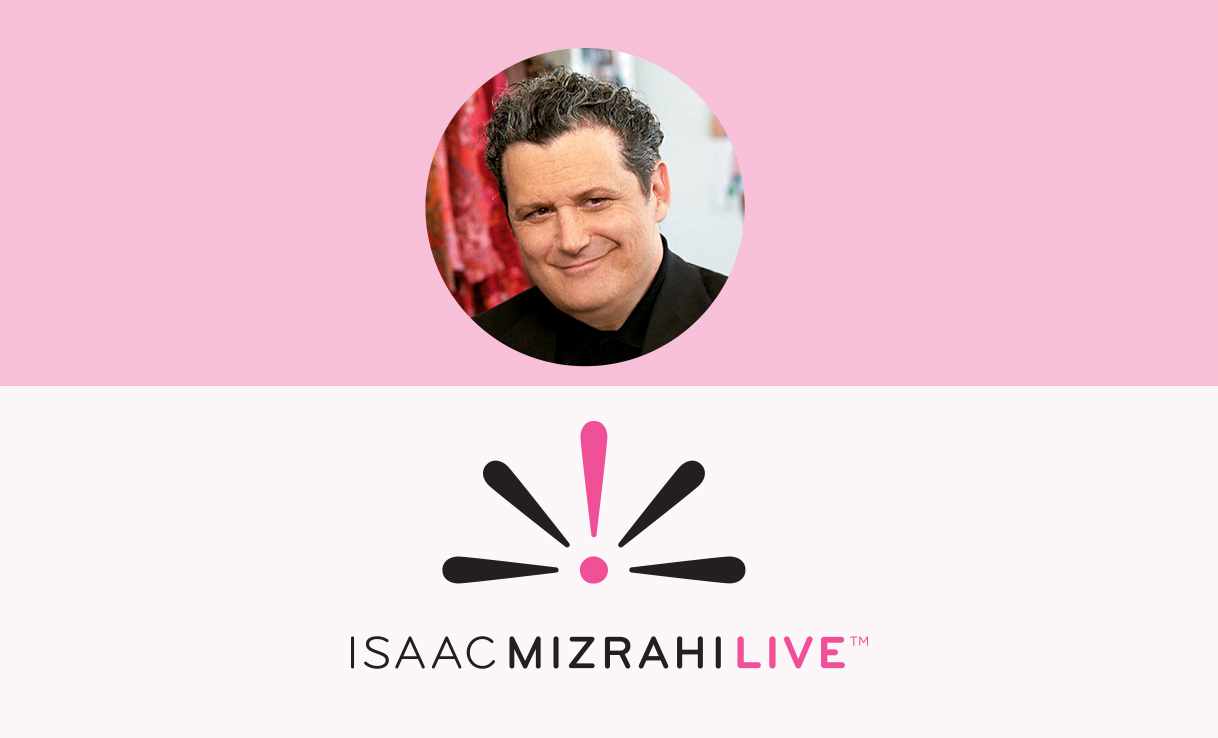 Stream Isaac Mizrahi Live! Everywhere
Check out our QVC Everywhere page to see our streaming options. From Facebook Live to the Roku app, you'll never miss the show again.
And if you do miss one, you can catch up with On Demand programming available on our streaming devices.
Isaac Mizrahi, award-winning fashion designer, accomplished author, television personality, and judge on Project Runway All Stars, lives in a world that's bold and colorful. He captures this essence throughout his collection for QVC, Isaac Mizrahi Live!™. Isaac Mizrahi is a creative force and lives by the mantra, "Inspiration Is Everything." You'll find inspiration in his fashion items like blazers, sweaters, women's dresses, plus-size clothing, and more, as well as home goods for QVC.
The Isaac Mizrahi collection for QVC is designed with the promise to deliver a fresh perspective on women's clothing, including trendy plus-size clothing. The designer's vision and passion touch all pieces in his collection. His vivid textiles, colors, and prints are found everywhere, from fashion to accessories to home décor. The bold colors and creative patterns are sure to add exuberance to your style. Let the Isaac Mizrahi Live!™ collection stylishly decorate your life.
Created with a woman's silhouette in mind, Isaac Mizrahi fashion flatters all shapes and sizes. With missy and plus-size women's clothing available, every figure can wear this peppy apparel with confidence. Fun linings, logo buttons, and much more are the special details that can be found on the designer's missy and plus size clothing.
From QVC to Project Runway All Stars, Isaac Mizrahi is your go-to authority on women's fashion! Shop his bold collection of blazers, sweaters, skirts, pants, and more, and your world will feel rich with style.