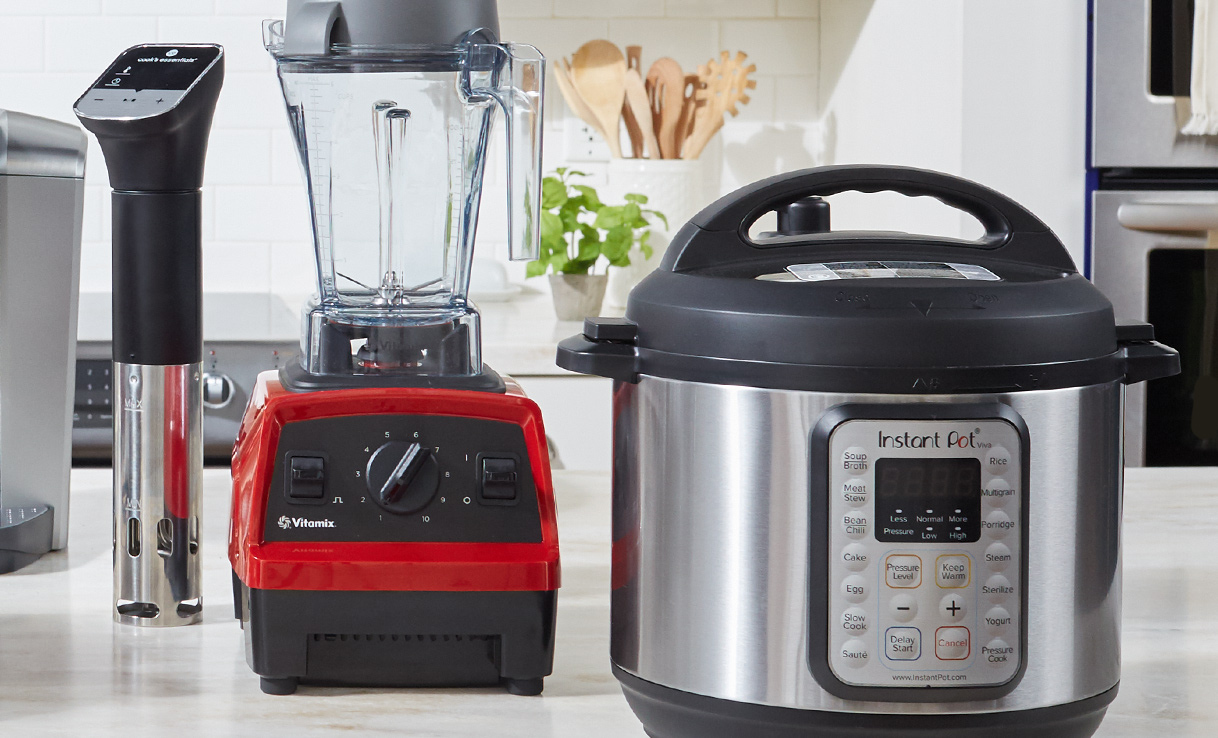 5 Tips to Streamline Food Prep
Make meals that impress without spending hours in the kitchen (we'll never tell).
Tip 1: Let a food processor do the heavy lifting—and dicing & slicing—for you.
Tip 2: Use an air fryer for a crispy exterior without oil (or just a quick spritz!).
Tip 3: Make meals in a slow cooker so you can tackle a to-do list.
Tip 4: Defeat delays with the sous vide technique. It keeps food on standby at just the right temp.
Tip 5: Speed things up with a pressure cooker. Natural pressure release takes guesswork out of the process.