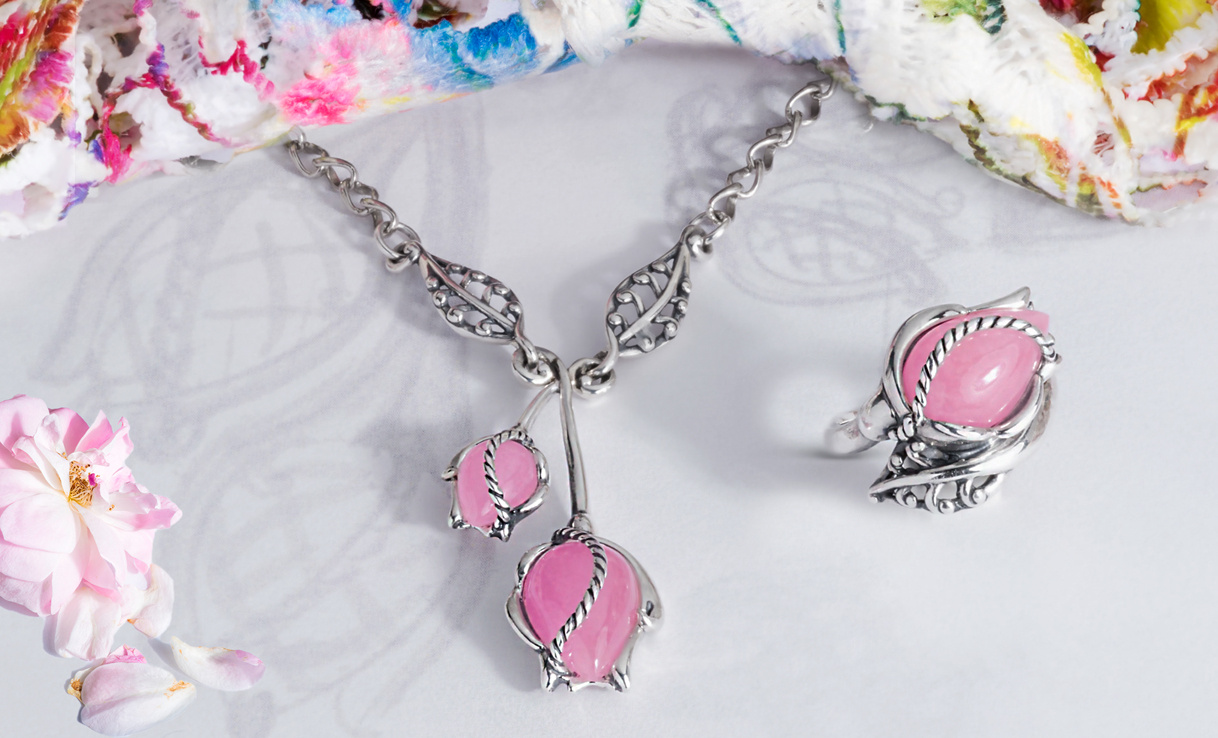 Natural Beauty Collection
This collection is an invitation to savor the moment, wearing pieces inspired by the breathtaking scenery of the Amalfi Coast.
The jewelry line's vibrant hues and playful design elements pay homage to a magical region where cliffside gardens, inviting patios, and seductive fragrances exist in abundance.
Positano Collection
Evocative of the sun-washed architecture of picturesque Positano, it distinguishes itself through sterling bezels and cushion-cut gemstones in rich hues. Pamper yourself with gemstones like golden mother of pearl, blue lace agate, and orange carnelian—and prepare for style inspiration to strike.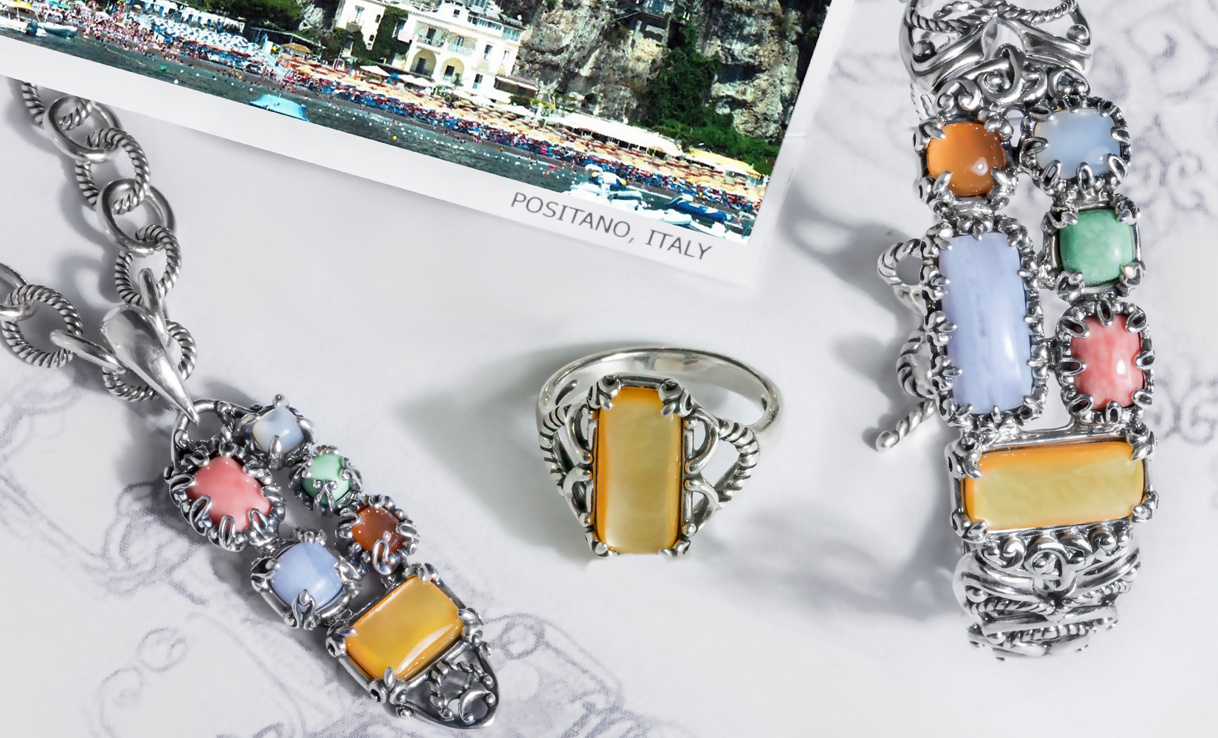 Capri Collection
Lemons—with their lively color and refreshing scent—are emblematic of Capri's culture and are a plentiful part of the region's landscape. As such, clusters of faceted lemon quartz in sterling lemon tree branches and leaves define this animated line.

Ravello Collection
Nestled on the Amalfi Coast, the alluring cliffside village of Ravello is renowned for its stunning Italian ceramics and the remarkable craftsmanship that makes these pieces unique. Carolyn's thoughtful collection infuses Ravello ceramic design elements—bold colors and intricate patterns—into a jewelry line that pivots toward romantic silver work and turquoise citrine.