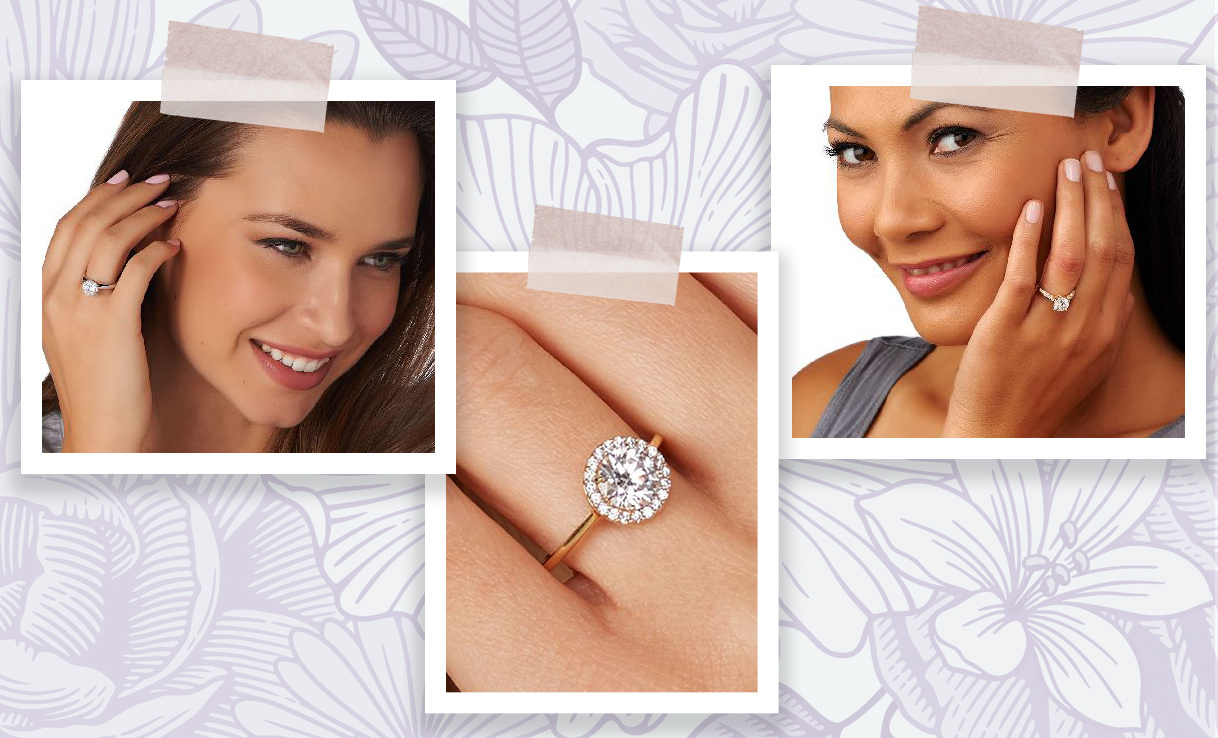 Engagement Rings
Symbolize your special bond with something truly unforgettable. Check out dazzling gold, sterling silver & platinum-clad options with natural or simulated diamonds. 

Guest Appearance
Tailor your look to the wedding theme
Beyond the Big Day
Shine in designs for each event & tradition
When planning for your wedding day, QVC has the bridal jewelry that'll put the perfect finishing touch on one of life's biggest moments. You'll find intricate designs and simple styles that are sure to suit your personality. Whether you're looking for sophisticated pearl pieces, Diamonique® designs, bridal jewelry sets, gifts for the bridal party, or just a beautiful piece for everyday wear, you'll find something new to love at QVC.
Bridal jewelry at QVC comes in a wide variety of precious metals. Shop for 14K & 18K gold, sterling silver, Platinum Clad® sterling, stainless steel, and more. Plus, you'll find jewelry styles that include Diamonique simulated diamonds, natural diamonds, pearls, and other precious gemstones.
You'll also love the extraordinary bridal jewelry brands and designers QVC has to offer. Shop for your favorite big-day styles from Judith Ripka, Affinity® Diamond Jewelry, Diamonique, Laura Ashley, Honora, and more.
The bride isn't the only one who needs to be adorned with jewelry on wedding day. QVC offers gorgeous looks for the groom, bridal party, and guests. You'll find wedding sets, rings, earrings, necklaces, bracelets, and more from your favorite brands and designers. Plus, you can shop for the perfect piece to complete your honeymoon ensemble.
Many bridal styles feature Diamonique simulated diamonds. When choosing a brilliant Diamonique simulated diamonds from QVC, you'll easily be able to recognize the six Cs of this collection: clarity, color, cut, carat, cost, and confidence. The clarity of the simulated diamonds has no inclusions, and it's flawlessly manufactured from the finest rough. On the diamond color scale, Diamonique would be rated an E. In other words, it's a perfect blue-white stone. The stones are cut to maximum brilliance, and some of the common cuts include round, princess, marquise, pear, oval, cushion, and Asscher. The carat size of a Diamonique simulated diamonds is measured exactly the same as a natural diamond. Thus, a 1-carat Diamonique simulated diamonds is equal in size to a 1-carat diamond. And what's even better, Diamonique simulated diamonds have the same look and appeal of natural diamonds at a fraction of the cost. Set in gold, Platinum Clad sterling, sterling silver, or stainless steel, only you will know you're wearing Diamonique jewelry.
Your wedding day is one of the most memorable occasions you'll enjoy during your life. Why not treat yourself to bridal jewelry sets from QVC? You're sure to find the perfect pieces to make the day even more beautiful.