Her Role As Chef Is No Act
It's no secret that Valerie Bertinelli is a busy woman. During her years in the public eye, she's mastered the art of juggling various professional commitments with her roles as a dedicated daughter, wife, mother, and friend. When InsideQ caught up with her, she was in the passenger seat while her husband navigated their car through midtown Manhattan traffic on their way to the next stop on her wildly successful book tour. Valerie made the time to talk candidly about wine, cooking, and family. And, true to her girl-next-door persona, she bubbled with genuine excitement as she discussed her new home at QVC.
---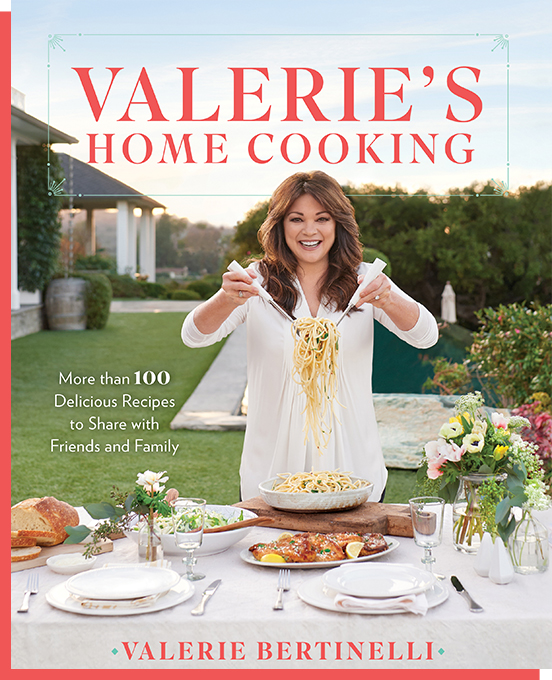 Mixing It Up With Valerie
InsideQ: Our team enjoys your newest television project, Valerie's Home Cooking on Food Network. How did you first get into cooking?
Valerie Bertinelli: I've been cooking for longer than I've been an actress! And once I became an actress, it was easier for me to cook in front of the camera. Valerie's Home Cooking brings my two worlds together.
InsideQ: Your new cookbook is also called Valerie's Home Cooking. Tell us about it.
Valerie: This book is the perfect manual for cooking along with me as you watch my show. It's full of recipes about cooking at home. The book is a reminder that the show is there if you want to know me and spend time in the kitchen with me. Some recipes are more complicated because I like to push myself to be a better cook, but the main goal is to make life easier in the kitchen while using every ingredient.
InsideQ: Host David Venable called your Very Best Chocolate Love Cake "fantastic." What do you love about it?
Valerie: It's a passion of mine because it features layers of chocolate pudding, mascarpone, and ricotta. During the cooking process, the cheeses absorb into the cake to make it oh-so moist. I want to thank everyone for loving my Love Cake.
"I want to thank everyone so much for making me feel special and part of the family."
InsideQ: You also have a selection of Bertinelli wines from Vintage Wine Estates.
Valerie: Yes. I work with my friend Brian to create wines by carefully blending the flavors ourselves to find the perfect notes. The Cabernet Sauvignon is one of the highlights of the collection. It's a smooth flavor with no chalkiness—just brilliant. My only regret is that my pops isn't here because he would be so proud. I'm so happy you'll get a chance to enjoy my wine that I love, that has my daddy's name on it.
InsideQ: We heard Tom, your husband, is growing wine grapes. Do you use his grapes in your wines?
Valerie: We have a big hill on our property and my husband thought we might be able to grow merlot grapes on it. At this point they're too young to be used for wine, but we're hoping that in six years we can use his grapes for our wine collection.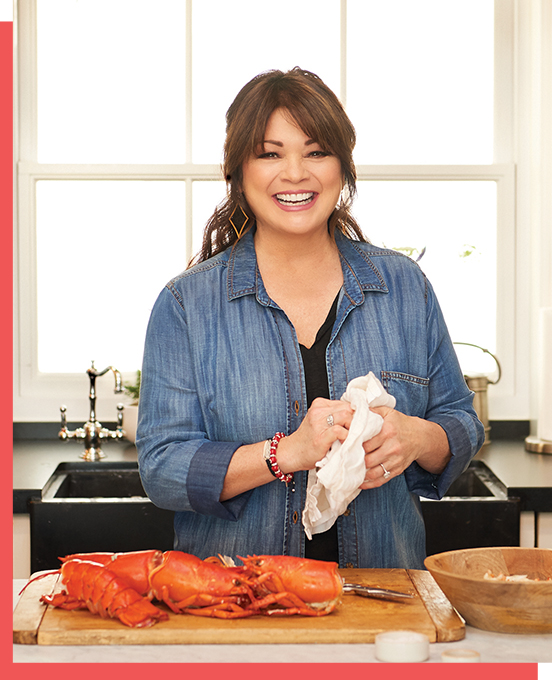 InsideQ: Has your mom ever called in to one of the QVC shows you've been on?
Valerie: She's never gotten through, but I'm hoping I can give her a special number for next time. She did call after every segment, so we got to talk then. She loves David Venable, too! 
InsideQ: What new products can we look forward to?
Valerie:I finally have my stoneware available for sale. These pieces are gorgeous. The design is very Italian. If you saw it in Italy in a stoneware shop you wouldn't believe it wasn't made and designed in Italy. It goes flawlessly from the oven to the table.
InsideQ: Do you have a message for your legions of fans at QVC?
Valerie: I can't believe I'm actually here—my mom has been sending me Christmas presents from QVC for 30 years! I want to thank everyone so much for making me feel special and for making me a part of the family; it's a perfect fit. I hope to continue this relationship for years to come.
To You from Valerie, with Love
Valerie Bertinelli shares the personal inspiration for her California wines.
*The Today's Special Value offer ends at 11:59pm PT on April 18, 2018.