It's Bigger! It's Bolder! It's Better Than Ever!
You've heard the old adage "don't tamper with perfection." Scott Grimes of JAI had this in mind when he conceived this gorgeous, enhanced version of the best-selling sterling silver box chain bracelet. 
More of What You Love
The iconic design was first introduced in May of 2017. Its versatile, luxurious design lends itself to easy wear and a classic look. Now JAI is offering this new style that's reminiscent of the original, but with a larger profile and heavier weight—a must-have for every stylish woman.
"As the Creative Director of JAI, I wanted to take all that I've learned and create a beautifully unique collection inspired by my global travels," says Scott. "Here you'll find a collection I've curated for my JAI collectors that speaks to our unique heritage and offers you the ability to mix and match our most coveted designs. I hope you love wearing them as much as I've loved designing them."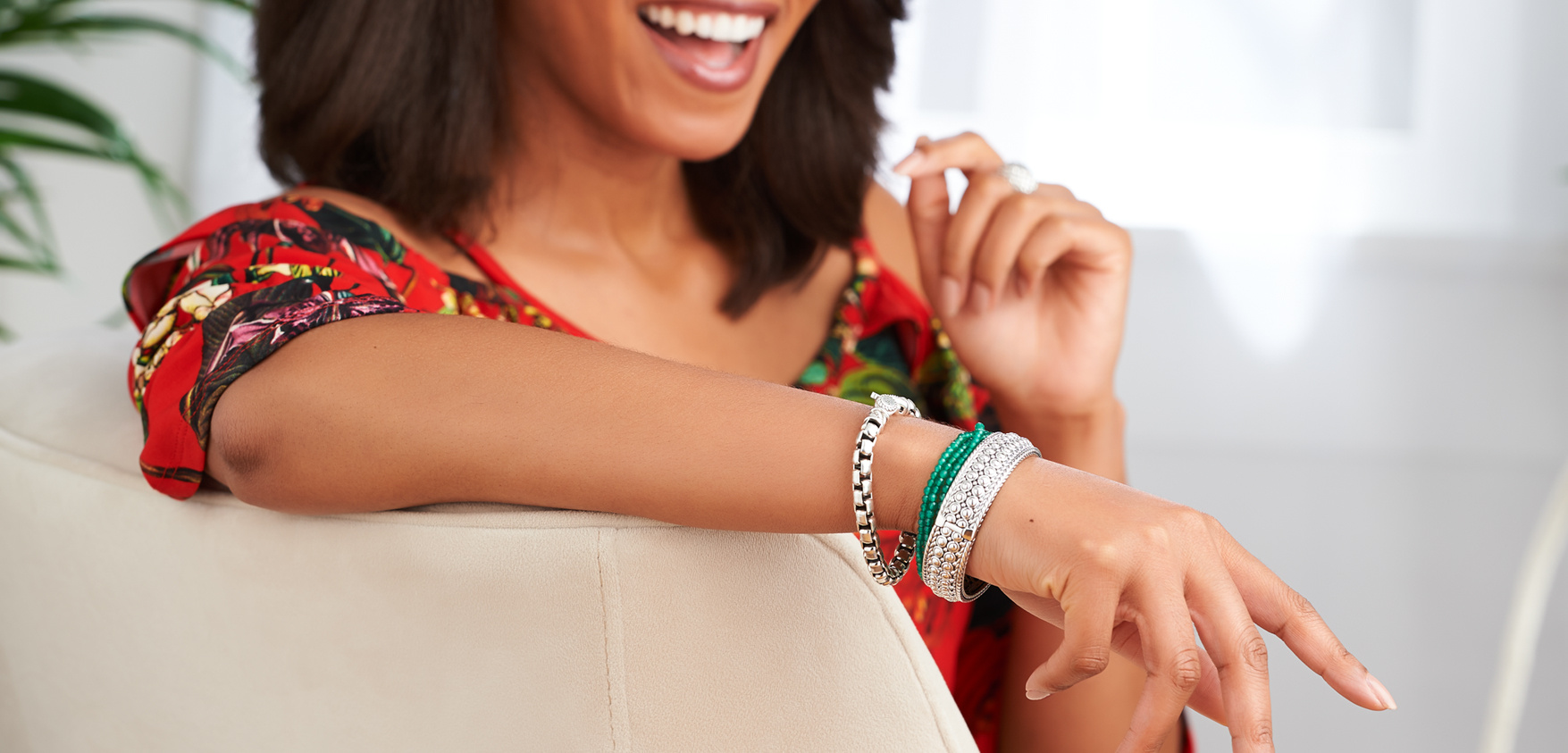 *The Today's Special Value offer ends at 11:59pm PT on June 28, 2018.