Home is where the heart is…and family, and valuables, and pretty much everything else important to you—there's no reason not to keep a steady eye on it. The magic that is all things smart home has struck again in the form of Blink home security cameras. Did you say smart home? Uhh, I dunno, sounds expensive. And complicated. Don't you click the back button!

For what these cameras can do, they're incredibly affordable and their system is so user-friendly, dare I say, you can set them up in the blink of an eye. All you need is the name of your wireless network and the password. Simply download the free Blink companion app and follow the detailed instructions, which include pictures and videos.

Blink…and You're Home
The Blink camera system uses one sync module to keep all of your Blink cameras connected on one network. This means you can see everything your cameras see all in one space—the Blink companion app. And these cameras do more than just give you a live look at your home, they detect motion, record a quick video clip, and send you an alert no matter where you are. Maybe your pooch ran by the camera, no big deal, but maybe someone broke in. You'll be able to instantly notify authorities, while viewing a live feed of the perpetrator's actions!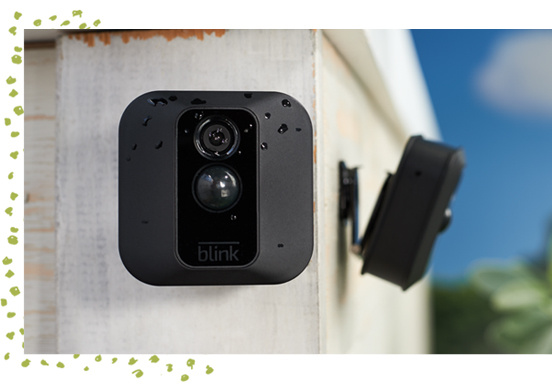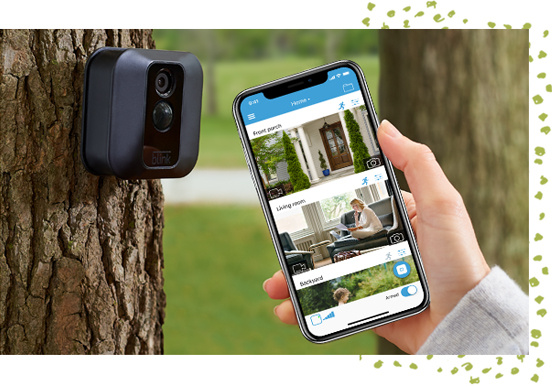 Total Coverage
Setting up one of these weather-resistant 3" x 3" camera units by your front door is great to keep an eye on delivered packages, a family member's arrival, or potential bad guys. What about your back door? What about your garage or shed? What about inside? This is why our upcoming February 22 Today's Special Value®* is a set of three—to give you complete coverage of home base.
The Blink head of sales and marketing, Don Shulsinger, reiterated the benefits of having more than one camera: "Based on customer feedback, the Blink team realized you want to watch more than just the entrance of your home. Designed for the ultimate user-friendly experience, once your Blink camera system is set up, adding additional units is as simple as scanning the code located on the back of the camera."
Want to keep an eye on your kid's sleepover? Quickly take a camera downstairs. Something getting in your trash cans? Wall-mount it outside. You can move them wherever you want, as long as it's within your Wi-Fi range, without having to reconfigure anything.
Why Blink?
The Blink camera works for you as soon as it comes out of the box. While most home surveillance systems need to be hardwired or constantly recharged, these cameras have replaceable batteries. Not only that, free cloud storage means your clips are automatically saved for you to review whenever you need to.
The benefits of having a home camera system are plentiful, and with smart technology taking over the world they're becoming easier to obtain, easier to set up, and are competitively priced. These gadgets help eliminate fear of the unknown, and reduce the stress of being away from home—and they do so as fast as you can blink.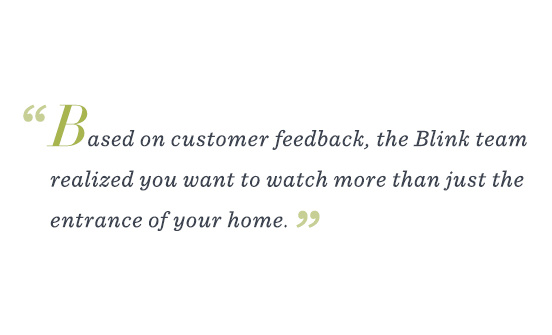 *The Today's Special Value offer ends at 11:59pm PT on February 22, 2018.