How the Camera Stole Christmas
You're no Grinch. In fact, you're the opposite. You love the holiday season. You love it so much that you've made it a competition—and this year you're in it to win it! The December 9 Canon Rebel T6 18MP DSLR Wi-Fi Camera with 18-55, 75-300mm Lenses Today's Special Value® (QVC's best value of the day) is the perfect tool to help you capture Christmas, not just every memorable moment, but the title of Christmas Champion.
---
The Basics
An ideal starter DSLR camera, the Rebel has the features and price to make transitioning from a smartphone camera really easy, with an obvious upgrade in picture quality. If you're not familiar with this type of camera:
DSLR stands for digital single-lens reflex camera, meaning light travels through the lens and onto a mirror, which reflects to the view finder, showing you the image you're aiming at. To capture a photo, the mirror quickly shifts, hence the clicking sound the camera makes, allowing the light to pass through and onto the image sensor.
18 mp stands for 18 megapixels. A pixel is one tiny picture element of a digital image, and one megapixel equals one million pixels. Because each pixel adds to the digital image, the more pixels means higher resolution, image clarity, and detail.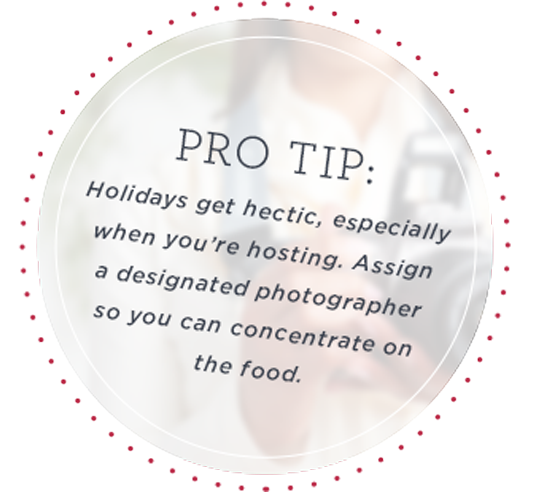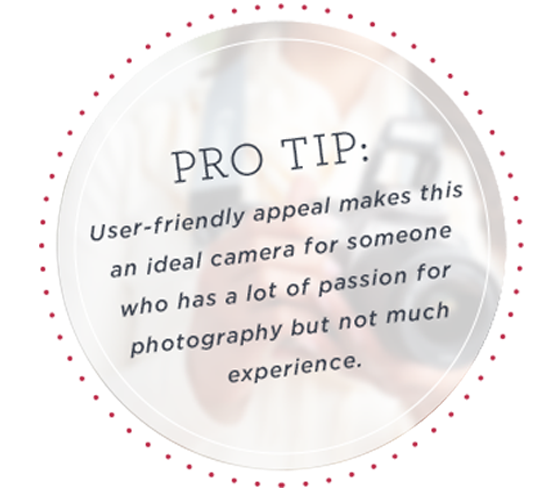 The Perfect Present
Everyone has that family member who is an aspiring photographer, but is constantly pointing and shooting with a smartphone. His or her face will light up brighter than this camera's automatic pop-up flash when he or she unwraps the Canon Rebel.
Selecting one of nine shooting modes is as simple as clicking through the carousel at the top. Each mode you select is described on the display, so you know exactly which to use for any scene you shoot.
The shooting modes automatically focus on your subject and control the aperture (which regulates the image sensor's degree of exposure to light), but manual focus and aperture exposure control are available when it's time to test your true skills. 
Putting Family First
It's the season of sharing, and the Rebel allows you to share every special memory with loved ones in seconds.
With built-in Wi-Fi, this camera connects to the Canon Camera Connect app anywhere. Directions for connecting are spelled out on the camera's display, so you don't need to be a techie to boot it up.
Remote live view shooting means you can see exactly what the camera sees, but right on your smartphone or tablet.
Every photo on your camera can be sent and saved directly to your device. From there you can text, email, or post your high-quality pictures while the party is still going on.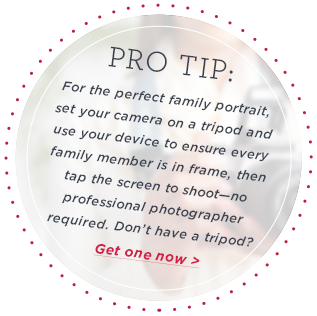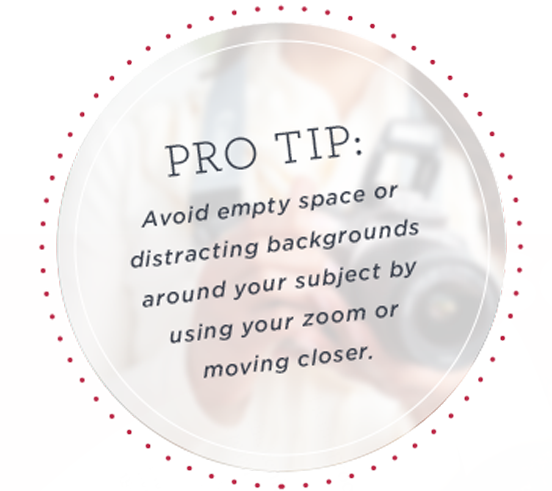 Steal the Show
From a glistening shot of the tree and a mouthwatering look at your meal to a niece riding her brand-new bike down the street, every detail will be captured from any distance. Two lenses, the 18-55mm and the 75-300mm, give you incredible versatility.
18-55mm lens is great for wide-range images, including landscapes.
70-300mm lens can be used for situations where you can't get close enough to your object with your camera, such as sporting events.
And with continuous shooting and 1080p movie mode, action shots and recorded gift reactions will be documented for Christmases to come. 
Whether you're creating a digital album, physical scrapbook, or just sharing on social media, the Canon EOS Rebel T6 DSLR camera will make every memorable moment look as magical as the last. Your dedication to conquering Christmas doesn't mean you're a rebel, it means you care. And that's a sentiment that will be shared and reciprocated all year long.
*The Today's Special Value offer ends at 11:59pm PT on December 9, 2017.