Host Cathy Pedrayes' Quick & Easy Cheese Board
Unexpected guests have just arrived. You've got the wine, but what do you do for snacks? Don't panic! I'm here to help you create an elegant cheese board with simple tips and suggestions.
Start by pulling out your cheese board. If you don't have one, a decorative tray or cutting board will do. Arrange cheeses from soft and mild to the most intensely flavored. I like a rustic look, so I pile things together and use a mason jar with bread sticks to add height to my board. Keep in mind cheese is best served at room temperature, so pull your cheese out about an hour before serving.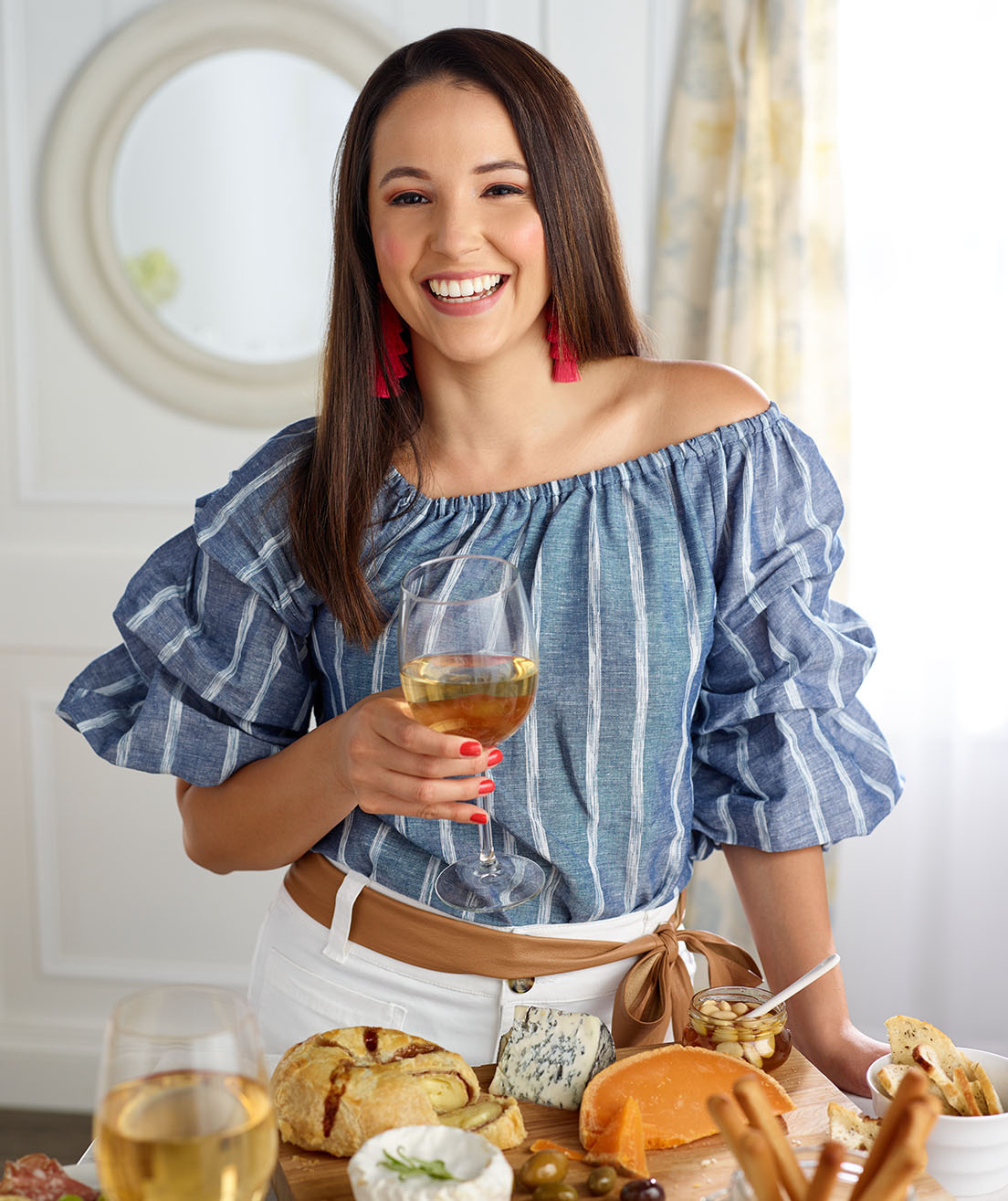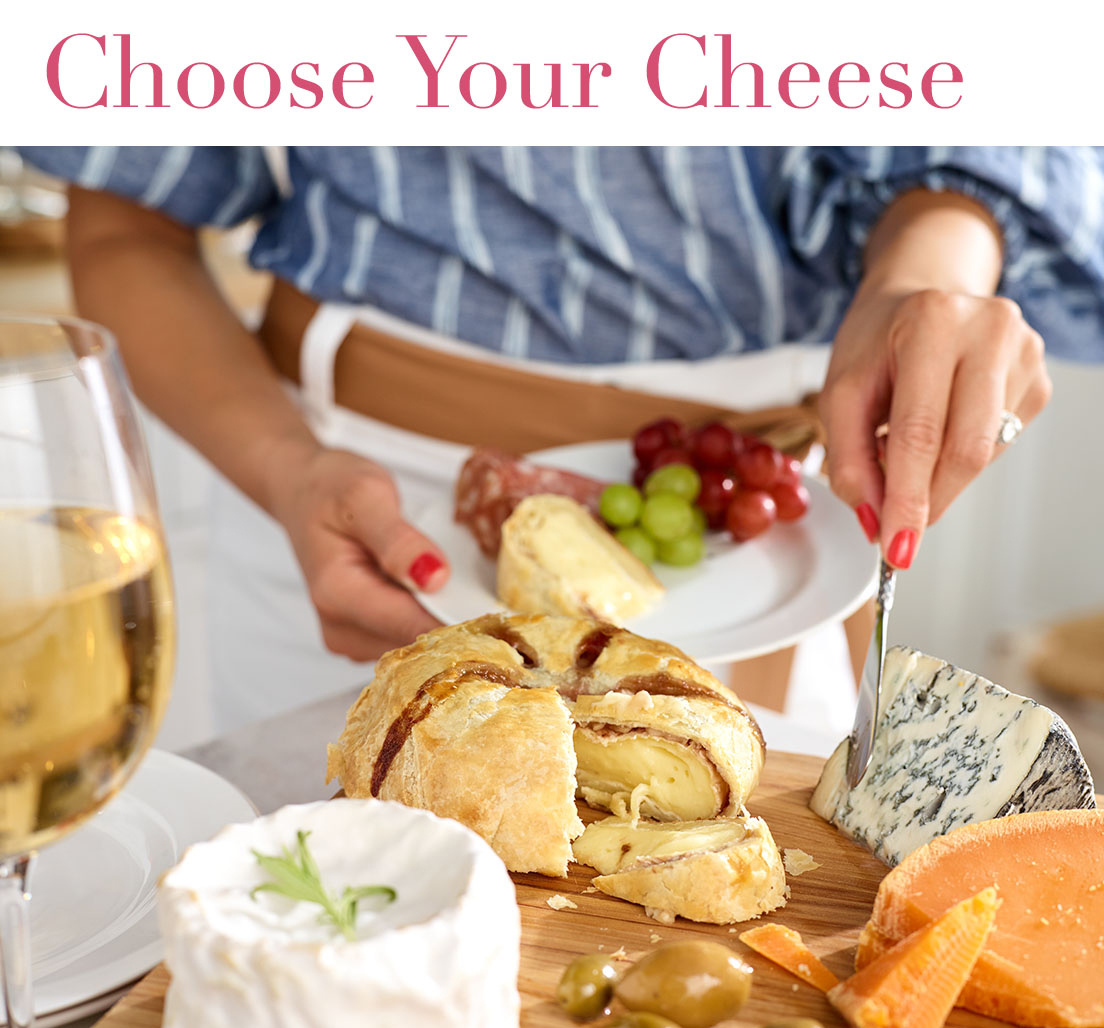 There's a lot to choose from, so before you get started consider whether there'll be a theme to your event. If it's a taste-of-France meal, perhaps include a Pont l'Évêque, chèvre, and Roquefort.
Another way to help narrow down the type of cheese to include on your board is to include different kinds of milk options, such as:
Cow's milk
Goat's milk
Sheep's milk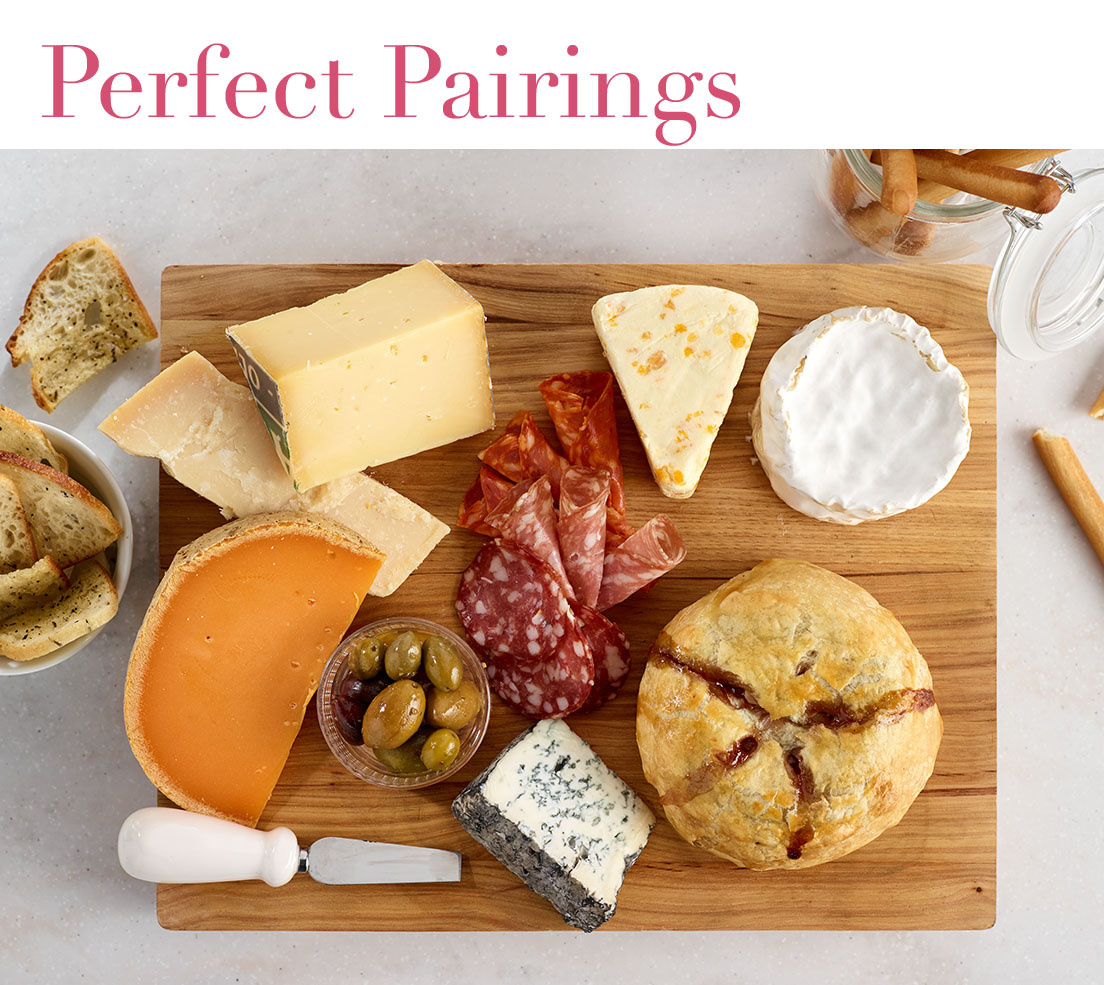 I recommend including something for every palette. My go-tos are crackers (a mild works well with any cheese), bread sticks, a salted nut mix, deli meats, a sweet jam, dehydrated fruit (I love apricots and sweet cherries), some fresh fruit like grapes, and maybe a little honey. You can always spice up the honey by infusing it with something extra special, like lavender or cayenne, for a real kick.

Quick Tips
Tip: Having hard block cheeses on hand for unexpected guests is a great idea because they last longer than the soft cheeses. Something like Jarlsberg or gouda with their waxy exteriors are also perfect for long-term storage.
Tip: Keep your cheeses individually in an airtight container, such as Lock & Lock, for longer life.
Tip: You can freeze your cheese, and in a pinch use a warm water bath to bring it to room temperature. Simply place your cheeses in separate plastic zippered bags and submerge them in warm water.