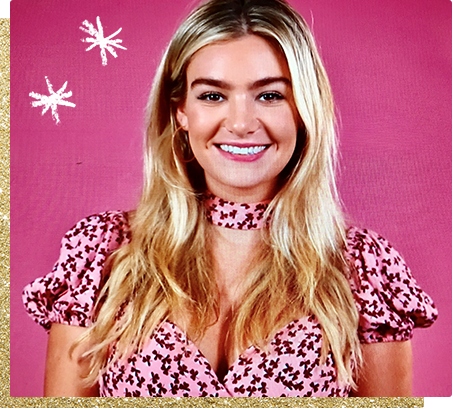 Bringing QVC Closer to You
If you're following QVC's social media platforms or tuning in to Beauty iQ®, you've probably seen Sloane Glass, our new social correspondent! Sloane recently joined our Social team to help create a deeper connection with customers across our social and broadcast channels. Before joining QVC, Sloane created content as a digital anchor for Fox5 in Atlanta. Prior to that, she hosted and created videos for Time, USA Today, People, AOL, and MSN. Sloane also served as a reporter for News12, covering the latest breaking stories in the Bronx and Brooklyn.
Take 5 with Sloane
InsideQ: As QVC's new social correspondent, what will you do?
Sloane Glass: As social correspondent I'll connect QVC to our audience across all our digital platforms. By using social media, we can show everyone what's happening at QVC right now and create unique ways to bring our customers even closer to the amazing products, events, and people here.
InsideQ: How are you going to do this?
Sloane: We'll stream live on Facebook or Instagram with a tutorial or demo about how to wear or use new products. We can even introduce people on the red carpet or special guests at QVC. When Catherine Zeta-Jones was recently at Studio Park, we interviewed her live on Facebook, connecting her directly to our audience. QVC has always thrived on creating direct communications with our viewers—this is another way to do that.
InsideQ: Tell us about it your role on Beauty iQ.
Sloane: Social is an integral part of Beauty iQ! In this role, I'll be able to speak on air to the trends we're seeing on social media in order to bring everyone into our digital experience. It's amazing to be able to react live to what our customers are saying. Recently, we went live on Instagram showing customers the new IT Cosmetics Secret Sauce Moisturizer and how to apply it, all the way through to a full-makeup look. If someone missed it on the broadcast they might find it scrolling through Instagram, click on it, swipe up, and buy it. Our goal is to inspire everyone to try something new!
InsideQ: Why QVC?

Sloane: If you asked me what I wanted to do when I was six years old, this is it. I'm so proud to be a part of this next step in QVC's platforms. We're connecting with people in so many new ways—this role brings that relationship one step closer.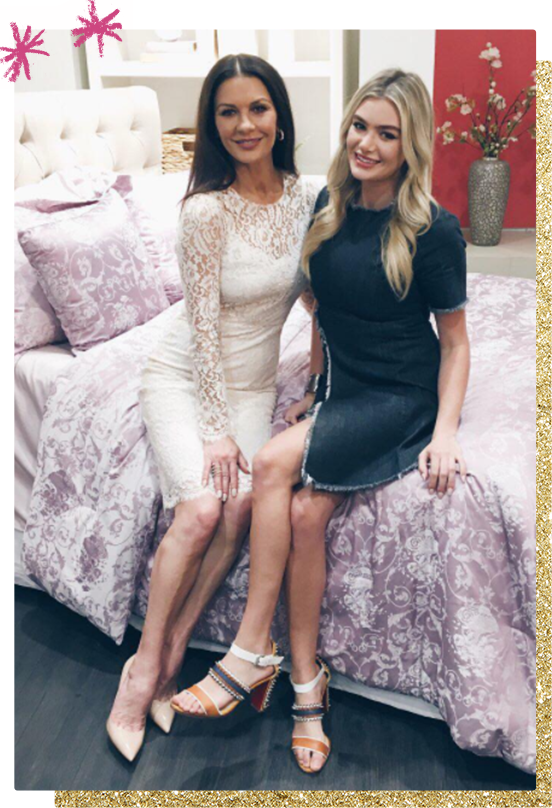 "We're connecting with people in so many new ways—this role brings that relationship one step closer."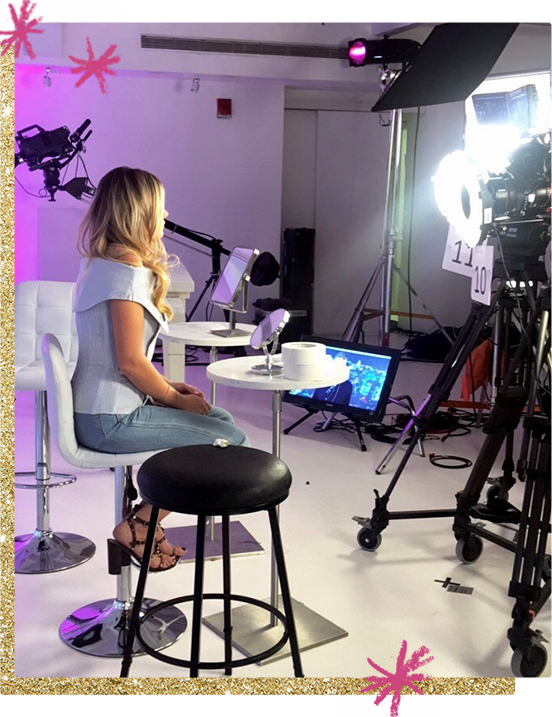 InsideQ: What products do you recommend for the holidays?
Sloane: I have three favorites! First is the Dyson V8 Absolute Cordless Vacuum with 8 Tools and HEPA Filter. I have a dog and a cat, and while I appreciate their constant need to cuddle me and the furniture…there is fur everywhere. Sometimes I think I could create an entire new cat with all the fur my cat sheds. So a cordless vacuum that packs a punch has been life changing. It makes cleaning so easy, particularly if you're like me and want to just pick up the hair and get on with your life.
Next is the Berkshire Blanket Toasty Tail with Foot Pocket. How cute are these foot pocket blankets? Everyone has been asking me to get them one, especially because it gets so cold in offices. Who wouldn't want to spend the holidays cuddled up in a mermaid tail or ice cream cone? Perfect for the person who has everything or the child at heart (hi!).
Then there's the TATCHA Makeup Lover 3-Piece Holiday Beauty Gift Set. I have the blotting sheets in this set with me all the time because they don't disturb my makeup! The TATCHA balm leaves my lips so soft in the winter. And the red lip is perfect for parties! It's a great gift.
InsideQ: Thanks, Sloane, and welcome to QVC!