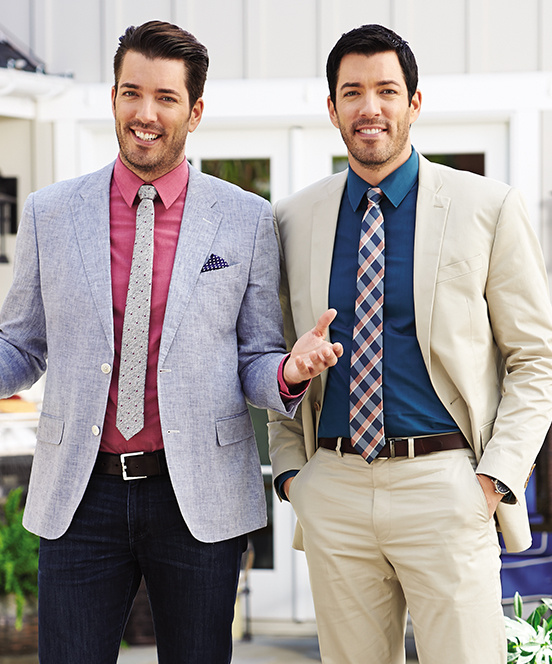 Recognized worldwide as real estate and home renovation experts, Jonathan and Drew are also well known for their winning blend of sibling rivalry and humor. InsideQ copywriter Melissa spoke on the phone with the twins and got the 411 on what they love about spring, working together, and home décor trends. 
Melissa: Hi, Jonathan.
Jonathan: Hi. You caught me live on a construction site in Oakland, California. Drew's on a different location, but he'll be joining us.
Melissa: Appreciate your time. I've heard that some Scott Living designs are influenced by your travels. Is that true?
Jonathan: We actually take inspiration from all over the place. We'll see something at a resort, hotel, or restaurant and say, 'Oh, my gosh, that would be fantastic to do in a residential application.'
Melissa: So you're constantly doing research on your products?
Jonathan: Oh, yeah. Drew and I are absolute nerds. Anytime we get into a new product category we research the heck out of it.
Melissa: Can you describe your personal decorating style?
Jonathan: I would say I'm elegantly eclectic. I love a mix of different pieces. Drew's a little bit more of a minimalist. He likes to have something that's modern with a few little rustic touches.
Melissa: Speaking of décor, what should we look for when getting our homes ready for spring?
Jonathan: Spring is all about a fresh start. You've been dormant all winter, snuggled up by a fireplace and bundled up in blankets and sweaters. Spring is a chance for you to shed all that and start new. You'll still see comfy-cozy, but a lot of lighter fabrics and fresh colors. One of the biggest trends is that color is back.
Melissa: Any colors we should look for?
Jonathan: Beautiful mossy greens and rich purples. I think those are very exciting, but still very classy. You'll still see classic hints of champagne and white. Everybody should have their basic white sheets and a beautiful print.
Melissa: Our customers love the colors of the sheets and towels you've brought to QVC. Speaking of towels, you have the March 28 Today's Special Value® Scott Living 12-Piece 100% HygroCotton Bath Towel Set coming up.
Jonathan: We've had such success with our HygroCotton towels. You're gonna see some fresh colors that are representative of what's on trend but also from our own personal collections, as well. We're also offering free foot massages. Drew will give everyone a free foot massage when they buy anything from Scott Living. Don't quote me on that, ha ha ha!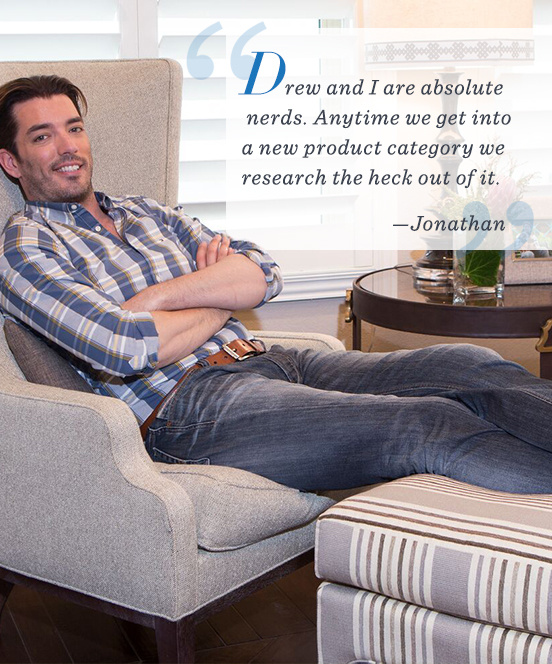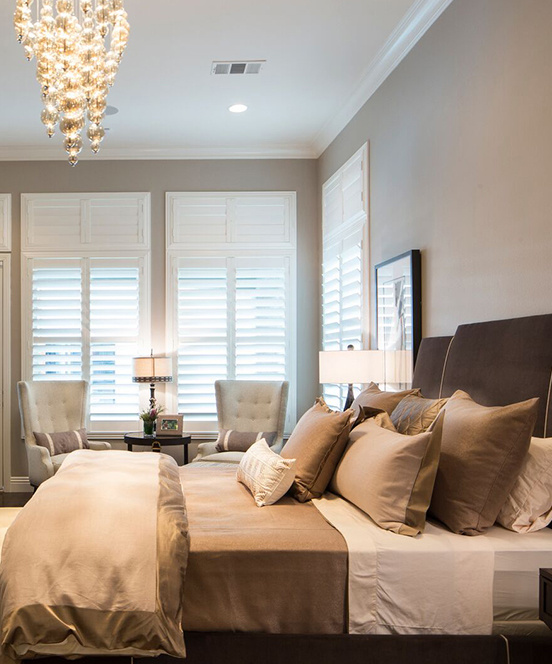 Drew: Hello. 
Jonathan: There's Drew.
Melissa: Hi, Drew.
Drew: Am I late to the party?
Jonathan: Yeah, a little bit. I'm going to let Drew take over because I need to hop back into demolition here. So Drew can answer the rest of your questions.
Melissa: Thanks for your time, Jonathan, and good luck with your project.
Jonathan: Thank you.
Drew: So sorry about the delay hopping on. Our day has been one massive production.
Melissa: I bet! I just looked at the beautiful pictures in HGTV Magazine of yours and your fiancé Linda's new home in Los Angeles. Can you tell me about it?
Drew: We infused this sort of old Hollywood glam, art deco-feel into the home. Something you would think would be of the era of when that house was built back in 1921.
Melissa: Since you have the Today's Special Value towels coming up, I want to ask you about the beautiful vintage tub you installed there and if you prefer a shower or a bath?
Drew: I don't know if you saw the pictures of my shower. We converted one of the old bedrooms into the master bathroom, and the shower used to be the closet for that bedroom, so it's a big shower. However, even as a grown man, I can admit there's something nice about some Epsom salts or a bit of a bubble bath... at the end of a long working day.
Melissa: How about singing in the shower? Your music or someone else's?
Drew: You know, there's a little bit of mix. Jonathan and I actually have similar tastes in music. One of our favorite songs, not that we sing in the shower, is Ewan McGregor's [rendition of] "Your Song."

Melissa: How do you and Jonathan keep your relationship working so well?
Drew: A lot of people say family can't work together, but we've been proving them wrong for 39 years. If one of us is getting frustrated, or we're annoying each other, we just sort of get it out, deal with it, and move on. We call it our no BS policy. We always see value in each other's opinions. Neither of us would argue something if there wasn't a reason for it. You have to understand another person's situation to be able to work with them.
Melissa: I was intrigued by the picture of tools you posted on Twitter for #weddingwednesday. What are you building?
Drew: That may be for our wedding rings. Linda also loves to craft and create, so we thought what's more beautiful than creating from scratch something that each of us is going to wear for the rest of our lives.
Melissa: That sounds super cool. We're looking forward to having you and Jonathan at the Q in a few weeks. Thanks for chatting.
Drew: Sounds good. We'll talk to you soon.
Melissa: Bye!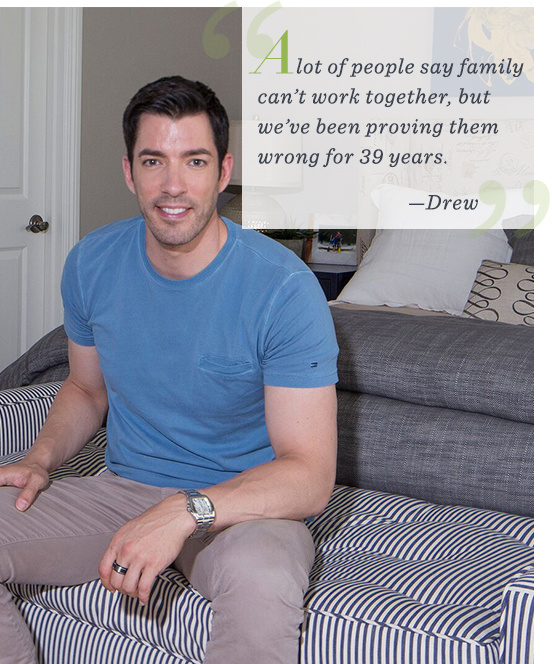 *The Today's Special Value offer ends at 11:59pm PT on March 28, 2018.