For over 35 years, visionary sculptor, artist, and jewelry designer Stephen Dweck has used his artistic vision to create unique jewelry pieces that have been displayed in the Metropolitan Museum of Art and the Smithsonian Institution. Known in the industry as the "Romancer of the Stones," Stephen combines intricately faceted gemstones in his signature sterling silver settings, making each piece a wearable work of art that combines a modern point of view with a rustic aesthetic.

Past, Present & Future
Stephen draws the inspiration for his gemstone jewelry collection from his love of nature, particularly from the garden and its myriad of colors. "As a child, I basically lived in the garden," he smiles. "I was constantly picking up stones and looking at all the beauty that nature had to offer."
He's also dazzled by the way gemstone jewelry has colored our world from a historical sense. "There's something magical about the idea that jewelry is forever. It has a place in every culture, every time period, and there are so many brilliant stories. There's such a rich history behind the way people have adorned themselves all over the world, but at the same time, I can't wait to uncover tomorrow's treasures and see what's next. Honestly, I can't wait to play with gemstones every single day when I get up in the morning!
"All the looks I'm bringing to QVC come from the same inspiration and roots as the pieces I have in the brick-and-mortar stores," Stephen shares. "I am so excited to bring my gemstone designs to QVC because I can interact with so many more people than I can in person. I can only work with one person at a time in a store. But here—I mean, it's like me just coming into your living room and giving you the same treatment as I do at a high-end boutique! It just feels good to give so many women an opportunity to do that. I thrive on that. I hope I can be part of the QVC family for many more years to come."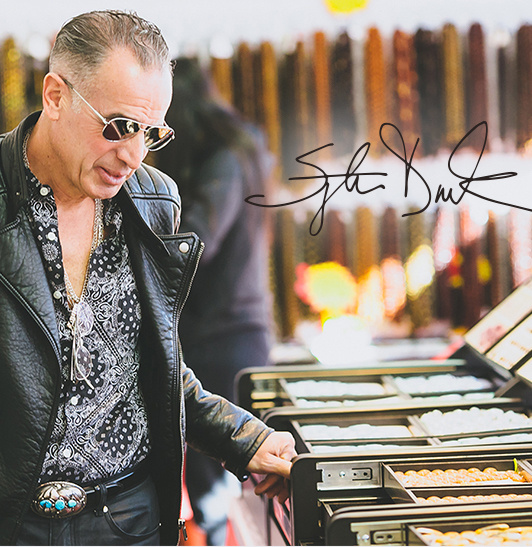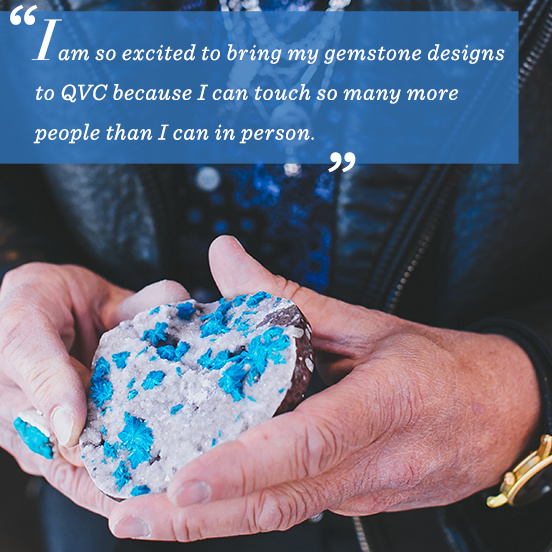 Bringing Out Your Beauty
With such a zest for the beauty of gemstone jewelry, Stephen also has a fresh take on how it all meshes with the world of fashion trends. He knows that women want to look and feel special when they get themselves dressed every day, but he also understands that women want to feel like themselves. "Being you never goes out of style," he says emphatically. "You want a look. But it starts with you—you wear jewelry that makes you happy and comfortable first. The clothes come later. The color, the gemstones, the feel of the jewelry is what brings out your authentic look. Respect the fashion, but be yourself."
If you're a jewelry aficionado, you might remember that Stephen brought us gorgeous diamond pieces in the past. Although he loved dreaming up those sparkling styles, he's ecstatic about sharing his passion for colorful masterpieces on the Q in the form of gemstone jewelry. He explains, "I'm not shy when it comes to using gemstones—really exquisite gemstones. I like to celebrate the earth by flaunting them. There is a multitude of gemstones out there, but somebody has to actually put them on a person to make them shine—and to make the woman who's wearing them shine."