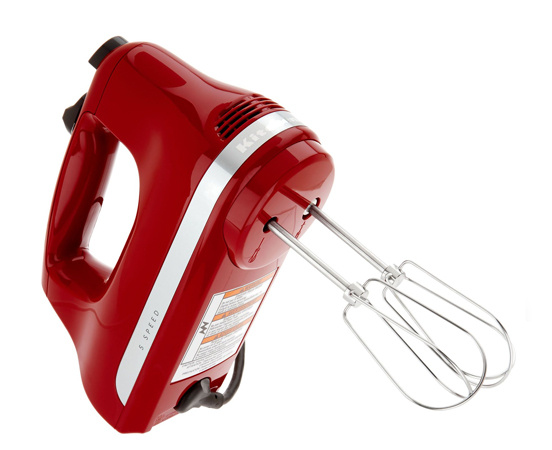 KitchenAid Festivities for Foodies
Back in September, KitchenAid celebrated 25 years on the QVC airwaves. "It was an extraordinary month of great stories, products, and most importantly, great savings," explained Sigrid Ott, US Marketing Project Manager for KitchenAid Small Appliances. In fact, it was so much fun, KitchenAid and QVC want to celebrate again! "We've decided that every year moving forward together deserves a celebration."
During the KitchenAid Semi-Annual Celebration, which began February 24 and runs through March 18, you can take advantage of sale prices on select KitchenAid items on-air and online, with more surprises being announced Sundays at noon during In the Kitchen with David®.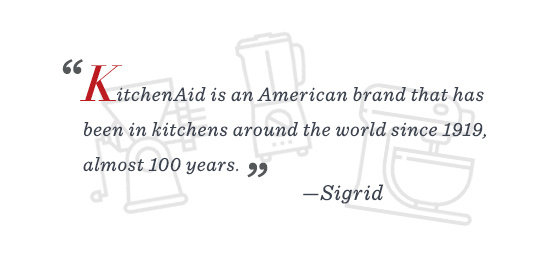 Catering to Home Cooks
KitchenAid products are designed to make life easier for home cooks. "KitchenAid is an American brand that has been in kitchens around the world since 1919, almost 100 years," said Sigrid. "While the stand mixer is the most widely known, we offer solutions for everything in the kitchen, from stand mixer attachments and coffee makers to cookware, food processors, countertop ovens, and so much more." 
May We Suggest?
Vegetable Sheet Cutter Stand Mixer Attachment. Recently, on-air guest TinaVerrelli attached the Vegetable Sheet Cutter Attachment to the power hub of a stand mixer and unspooled a 12-foot ribbon of apple. "What it is doing is cutting that apple into a thin, thin sheet that you can use for all kinds of recipes." It took three pairs of hands to hold the juicy strip!
Cold Brew Coffee Maker. "It's so easy!" Sam Speth, US Sales Manager, KitchenAid Small Appliances raved. "I can have delicious coffee on tap every morning, ready to go, for up to two weeks. I don't have to brew a fresh batch every morning. I just go to the fridge, turn on the tap, add my favorite creamer, and I have cold brew coffee. No fuss, no muss! Oh, and it's so good. Super-smooth cold brew."
What's Next for KitchenAid?
Sigrid can't give too much away, but she gave some hints. "This year, we have a variety of new and exciting products hitting the marketplace—new innovations in food processing, additional stand mixer attachments, and a variety of stunning new coffee and breakfast products."
We'll be on the edge of our seats waiting to see.