How Women at QVC Celebrate the Day
March 8 is International Women's Day (IWD), a United Nations-designated global holiday that celebrates the contributions of women around the world. QVC is proud to celebrate our female entrepreneurs (including those who got their start here) from March 8 to the end of the month with a special collection of products inspired by the vision of these women.
InsideQ discussed female entrepreneurship, empowerment, and International Women's Day with four of our strong, inspiring female hosts. Here's what they had to say.
Katie McGee
InsideQ: What does IWD mean to you? 
Katie: It's a day to recognize and celebrate women who have paved the way for us today, and for us to continue to create and explore the power of women for future generations. Celebrate the strength of our sisterhood!
InsideQ: How do you commemorate IWD personally and professionally? 
Katie: I try and take a moment to reflect on the courage and strength it took for women over the years to fight for rights and equalities. 
InsideQ: What women (famous or family) do you most admire and why? 
Katie: Oprah is a trailblazer. Watching her connect with people and inspire those around her is what led me to follow my career path. I also admire my sister. She is doing an amazing job raising three kids, being a wife, and working part-time. Her energy and love for her family knows no limits!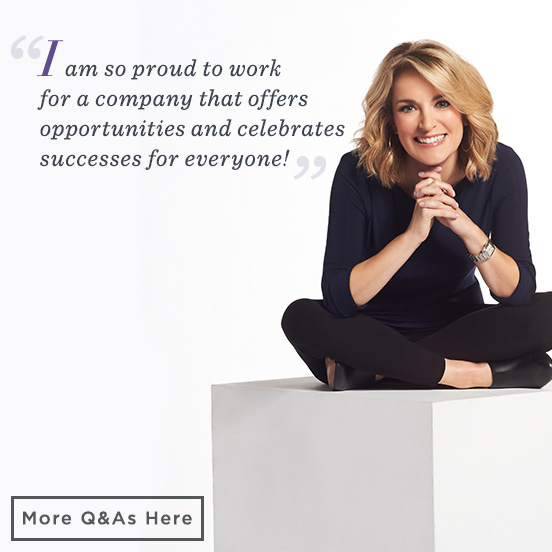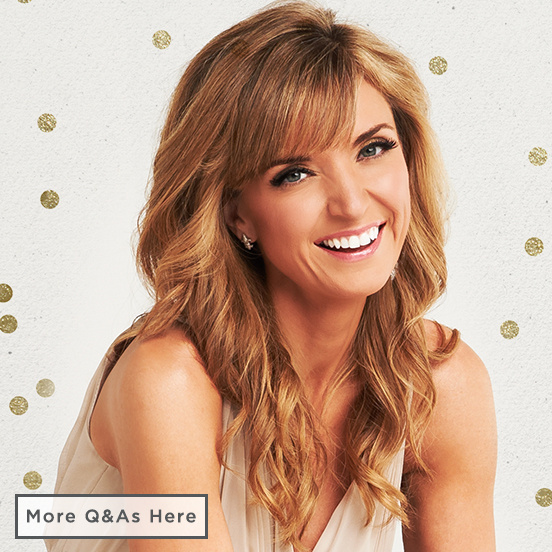 Jennifer Coffey
InsideQ: What women (famous or family) do you most admire and why?
Jennifer: My daughter Gabby has taught me so much about unconditional love and support. She gives every bit of herself to supporting her friends and family. When you talk to her, she doesn't just hear you…she listens. That's rare. And she does it all with a smile on her face and love in her heart. And it's because of her support and encouragement that I haven't given up on my goals over the last 18 years. Of those women I've not yet met, I so admire Ellen DeGeneres, Oprah Winfrey, and Michelle Obama. Class acts, tirelessly generous, spiritual, inspiring, joyful souls.
International Women's Day
Some of your favorite guests share what IWD means to them.
Rachel Boesing
InsideQ: What women (famous or family) do you most admire and why? 
Rachel: I admire women who have the courage, tenacity, and resilience to fulfill their dreams. I admire my mom. Through her playwriting, she has spent her life trying to make the world a better place. My mom uses language and the immediacy/intimacy of theater to address society's challenges, and to encourage a "we-are-all-connected" life view.
InsideQ: How do you think QVC promotes women?
Rachel: QVC celebrates women every day. We celebrate women by shopping together, by providing a sales platform for female entrepreneurs, and by literally having a workplace filled with women decision makers. We attend women's conferences around the nation in search of female entrepreneurs who may (potentially) provide us with the "next big thing" on QVC. We, as a company, champion organizations which support the economic and physical wellbeing of women (and thus their families, too).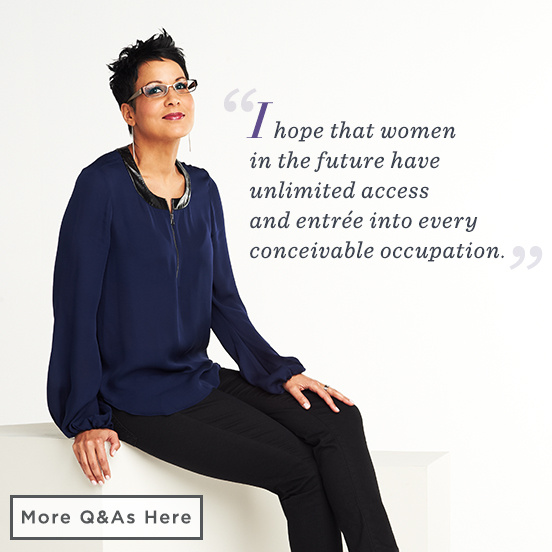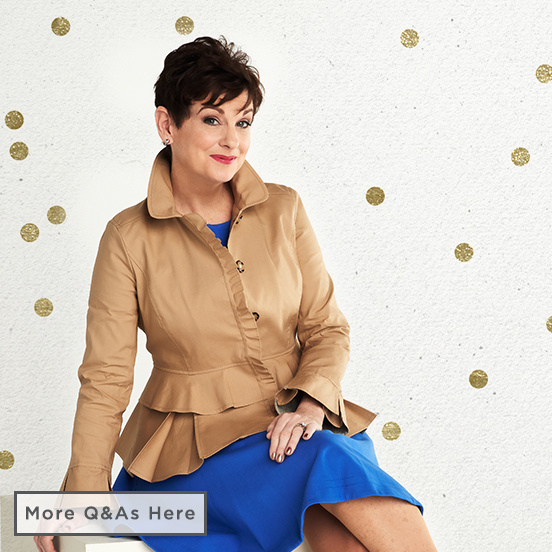 Jane Treacy
InsideQ: What women (famous or family) do you most admire and why? 
Jane: My mother was—and always will be—my inspiration. In the 1940s she received her college degree and moved away from home to work in a major hospital. She traveled to Peru when traveling alone was quite rare for women. She married in her late twenties, raised five children, and instilled in us the truth that dreams can come true. She also went back to school while working full-time when I was in grade school and received her master's degree from Villanova University.
InsideQ: What do you hope for future generations of women? 
Jane: As the mother of two daughters, I want them to live in a world where women are equal in all things to men, and that they will have the ability to raise strong daughters of their own, who will continue to follow their dreams and see them come true with hard work and determination.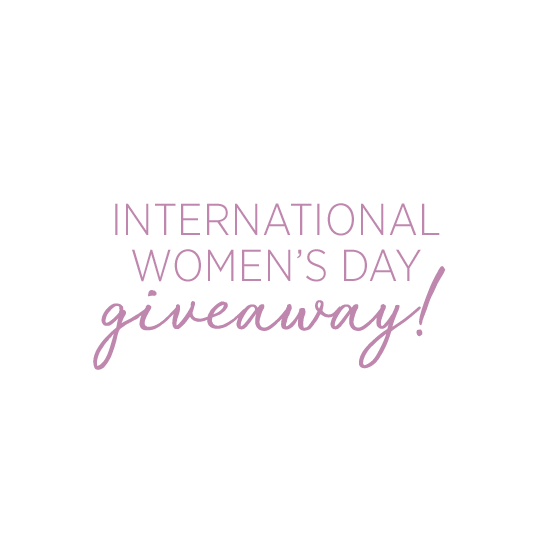 International Women's Day Giveaway
Enter our International Women's Day Giveaway* on QVC's Facebook and Instagram, or by mail, through 3/8 at 11:59pm ET for the chance to win great prizes from many of your favorite brands started by strong female entrepreneurs! 
To Enter
Tag a strong woman in your life with #giveaway on our International Women's Day Giveaway posts on Facebook and Instagram! 

*No purchase necessary. Void where prohibited. Must be 18+ to enter.