Summer is winding down. You've taken the kids to the beach, amusement parks, and playgrounds, but there's always that inevitable question, "What are we gonna do today?" If you're out of ideas, hosts Stacey Stauffer, Sandra Bennett, and Kristine Zell offer some simple solutions for keeping the little ones busy until school starts.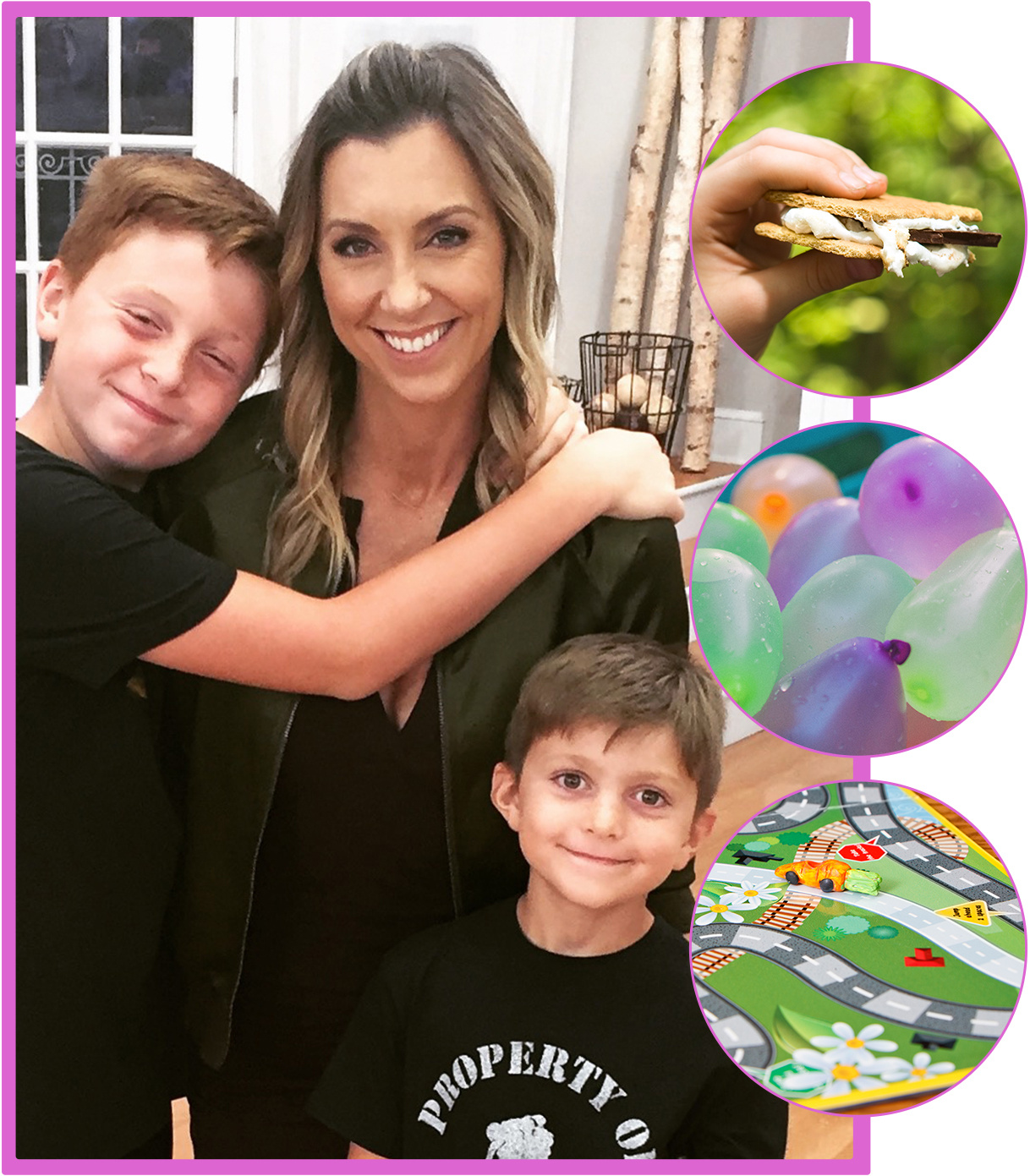 Stacey Shares Fun Ideas
Garage or yard sale. Get the kids to clear out old clothes and toys they no longer want or need and then earn money selling them.
Camping in the backyard. Pitch up a tent and spend a warm summer night sleeping outdoors, making S'mores, and telling ghost stories.
Water balloon fights. We don't have a pool or belong to one, so on hot sunny days we stay cool in the yard with water balloon fights. A big bag of balloons doesn't cost a lot and it's tons of fun.
Make something delicious. When it's too hot and humid, we stay in and bake. I try to teach the kids a new dish each year. I think we may make our first homemade cheesecake!
Family game night. Each week a family member picks a board or card game and the competition begins.
Volunteer. Have the kids volunteer at the local food bank to teach them about helping others and giving back to the community. Don't have a food bank? They can volunteer at local charity races handing out water, setting up stands, or better yet, cleaning up the parks.
Sandra Shakes Up Summer
The day after school ended, my daughter woke up and said "I'm bored!" So we went for a nature walk in a state park and then made Shake Bag Ice Cream. It's super easy, doesn't create much of a mess, lets kids expend some energy, and tastes good! Here's our recipe.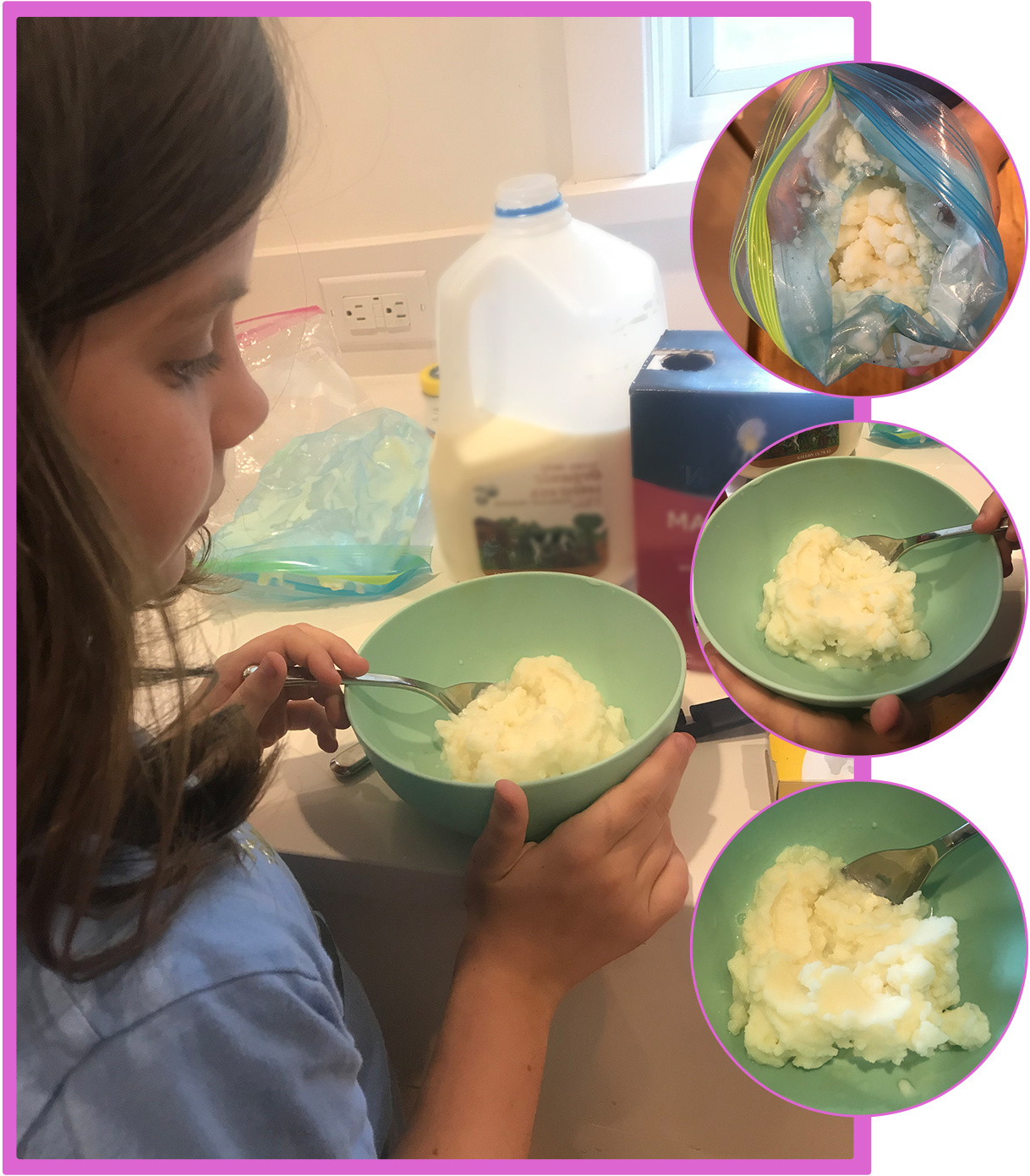 Shake Bag Ice Cream
Ingredients
1 gallon-sized plastic zip-top bag
Ice
6 Tbsp rock salt
1 cup milk or half-and-half (we usually do reduced fat milk and it still works)
2 Tbsp sugar
1/2 tsp vanilla
1 quart-sized plastic zip-top bag
Directions
Fill the gallon bag half full with ice and add the rock salt.
Pour milk, sugar, and vanilla in the smaller bag and seal. Drop it in the larger bag and shake for 6-8 minutes.
Take out the small bag, wipe off any salty water, and enjoy your ice cream in a bag!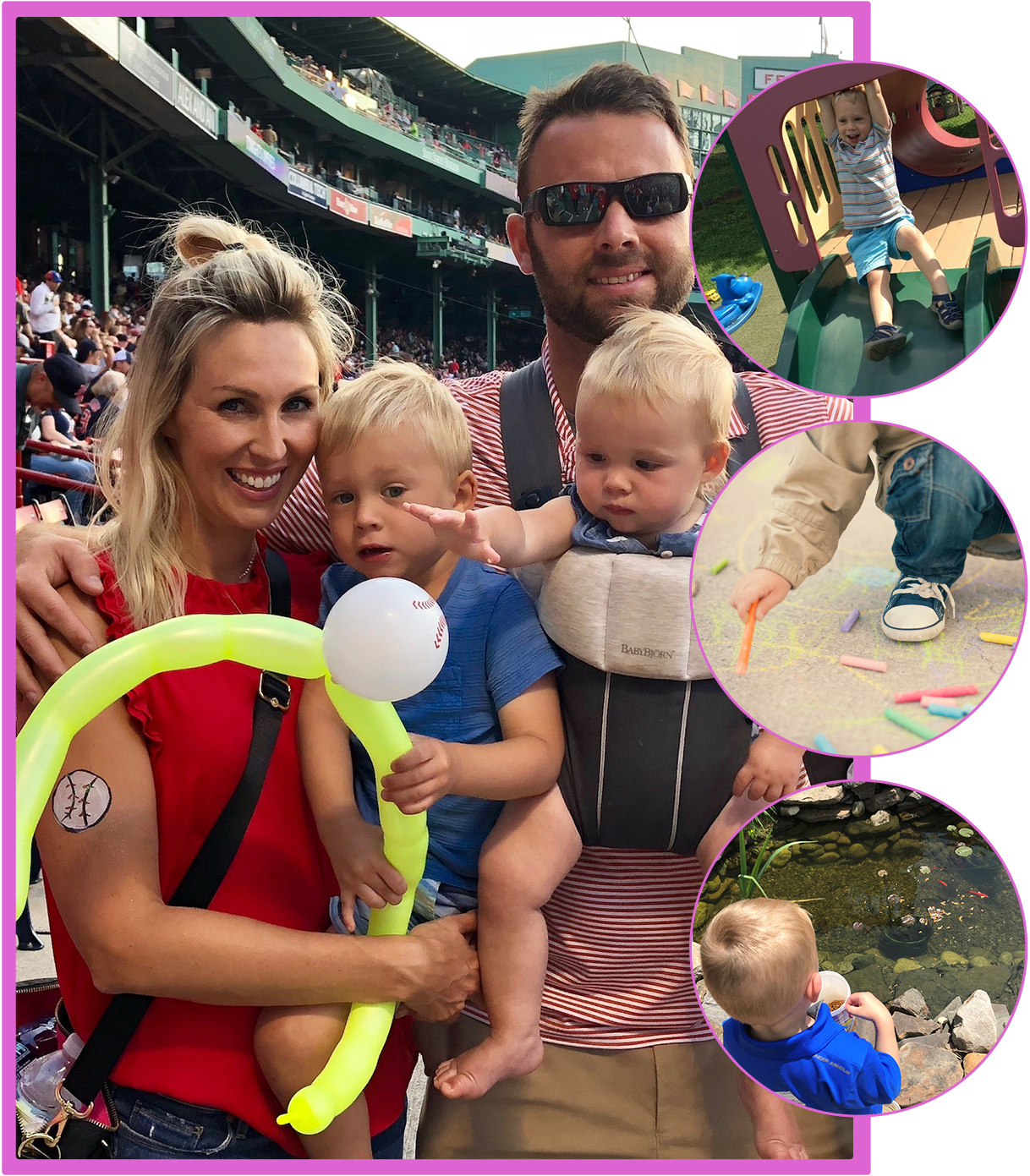 Kristine's Throw-Back Summer
We're having an '80s summer with our two-year-old and ten-month-old. We hooked up the sprinkler, created hopscotch with sidewalk chalk, and packed picnics and dined (said tongue-in-cheek) al fresco at the playground. On rainy days we love bowling (with bumpers of course) and the arcade.
We found a pond and go there almost every day to feed the fishies. We also belong to a botanical garden, and that's been the best investment as the kids get to run (or crawl) off energy on the gorgeous grounds.