Modernized Must-Haves for On-Point Ensembles
It's time to rake in the compliments. We researched the runway and compiled a wearable and winsome wardrobe. Best of all, these fall trends are easy to pull off.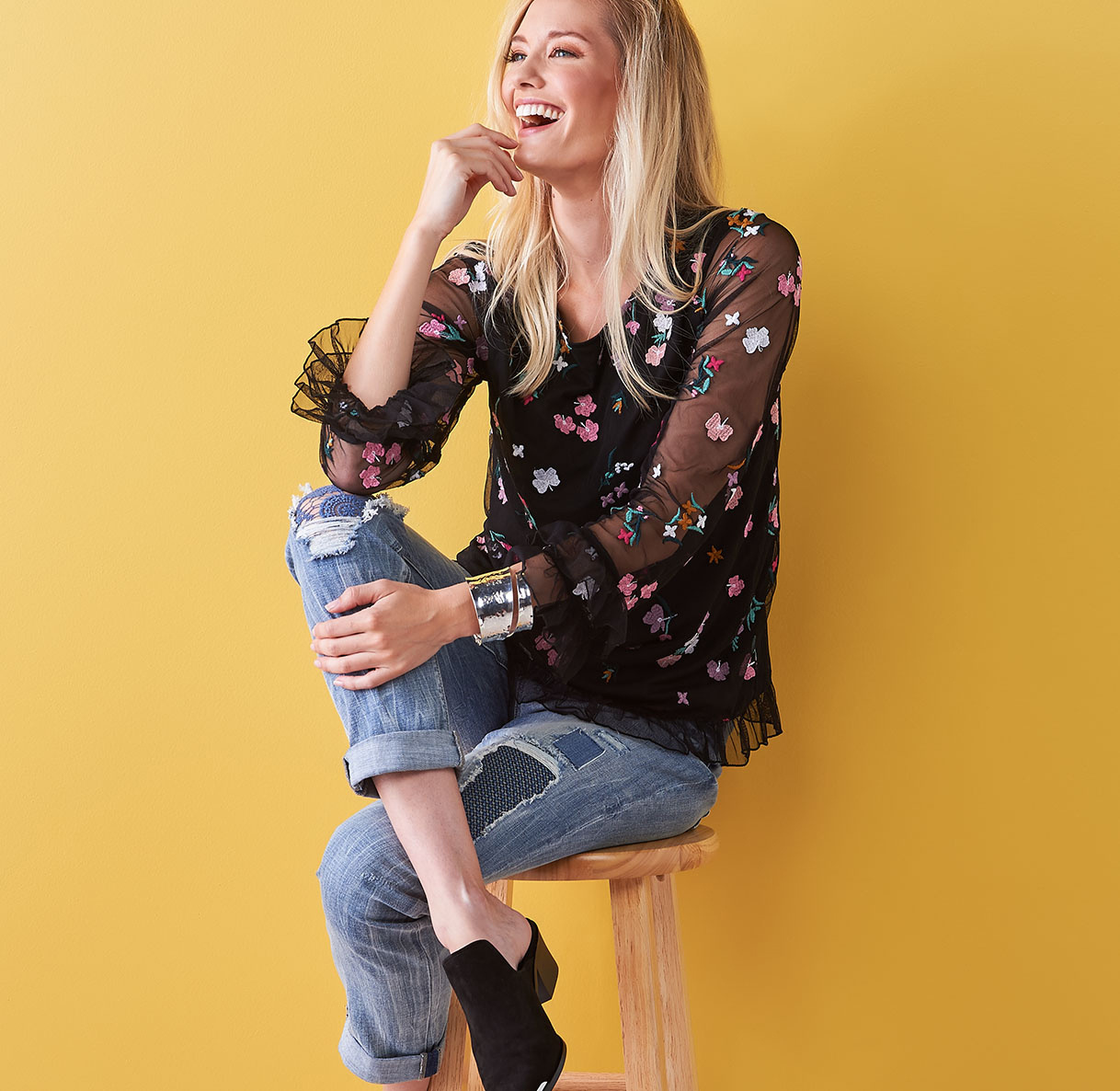 Mum's the Word
Fall florals are fresher, bolder, and bigger, blooming in the season-appropriate shades of crimson, pumpkin, and gold. Jeans are going floral, too, but in blue hues. Shoes and jewelry are anything but garden variety when they feature petal patterns. Too much flower power wilts the vibe, so stick to two pieces per outfit.
Posh Pigments
We all know the value of a neutral dress, and this season it's easy to take that staple from blah to ta-da! Rock that frock with a statement jacket in a vivid color. How vivid? Think saturated colors like poppy, bright blue, deep plum, and sunflower yellow. Or, trade your basic black handbag for a vibrant shade of ultra violet, which just so happens to be the color of the year.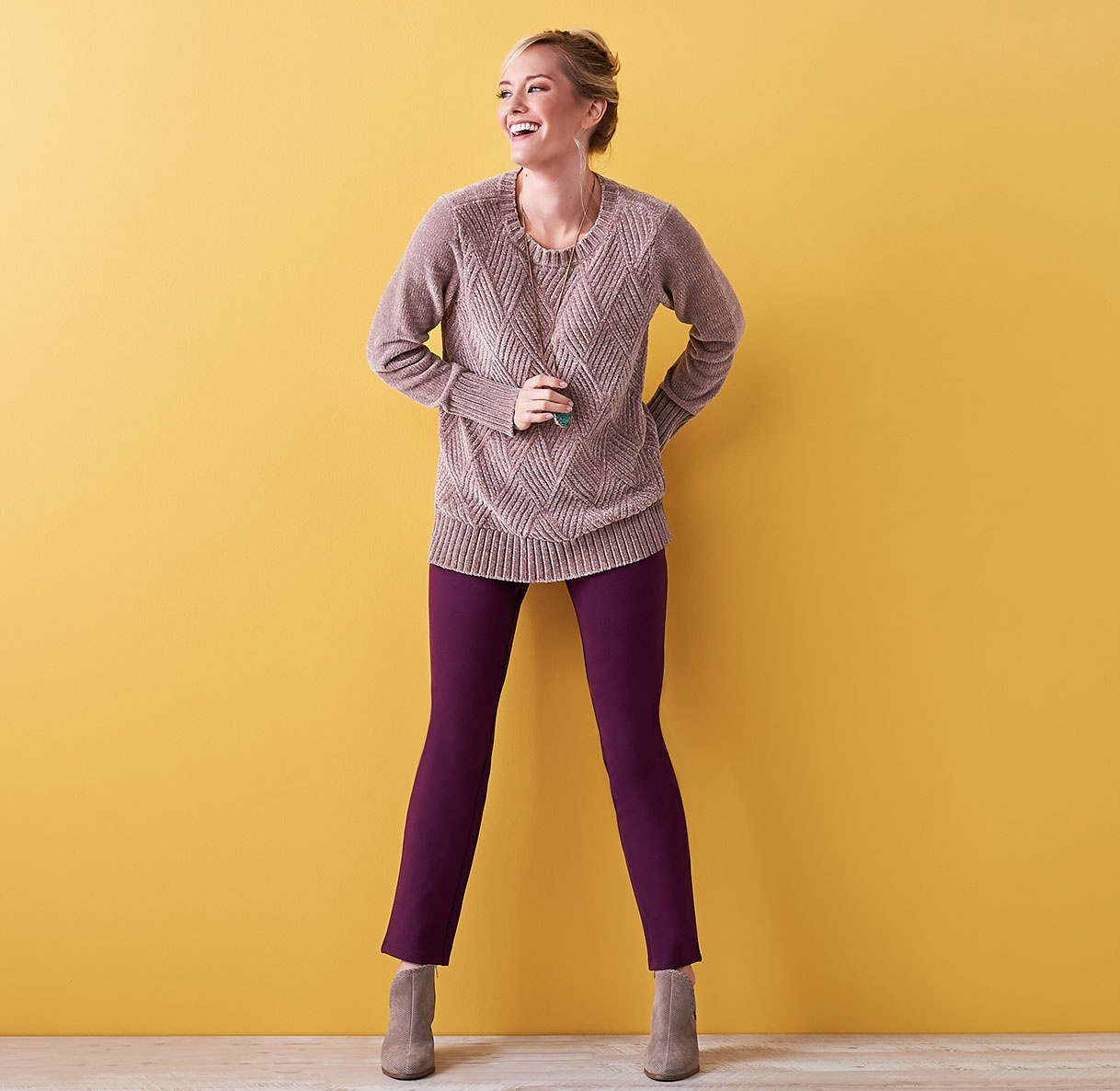 Texture Tutorial
When there's a chill in the air, a chunky sweater soothes the soul. And it's also fashion forward. Pair it with slim-fitting ankle pants and round out the look with booties in a rich suede. Accessories ace the texture trend. Choose a mixed media necklace to prove your fashion personality is more than one-dimensional.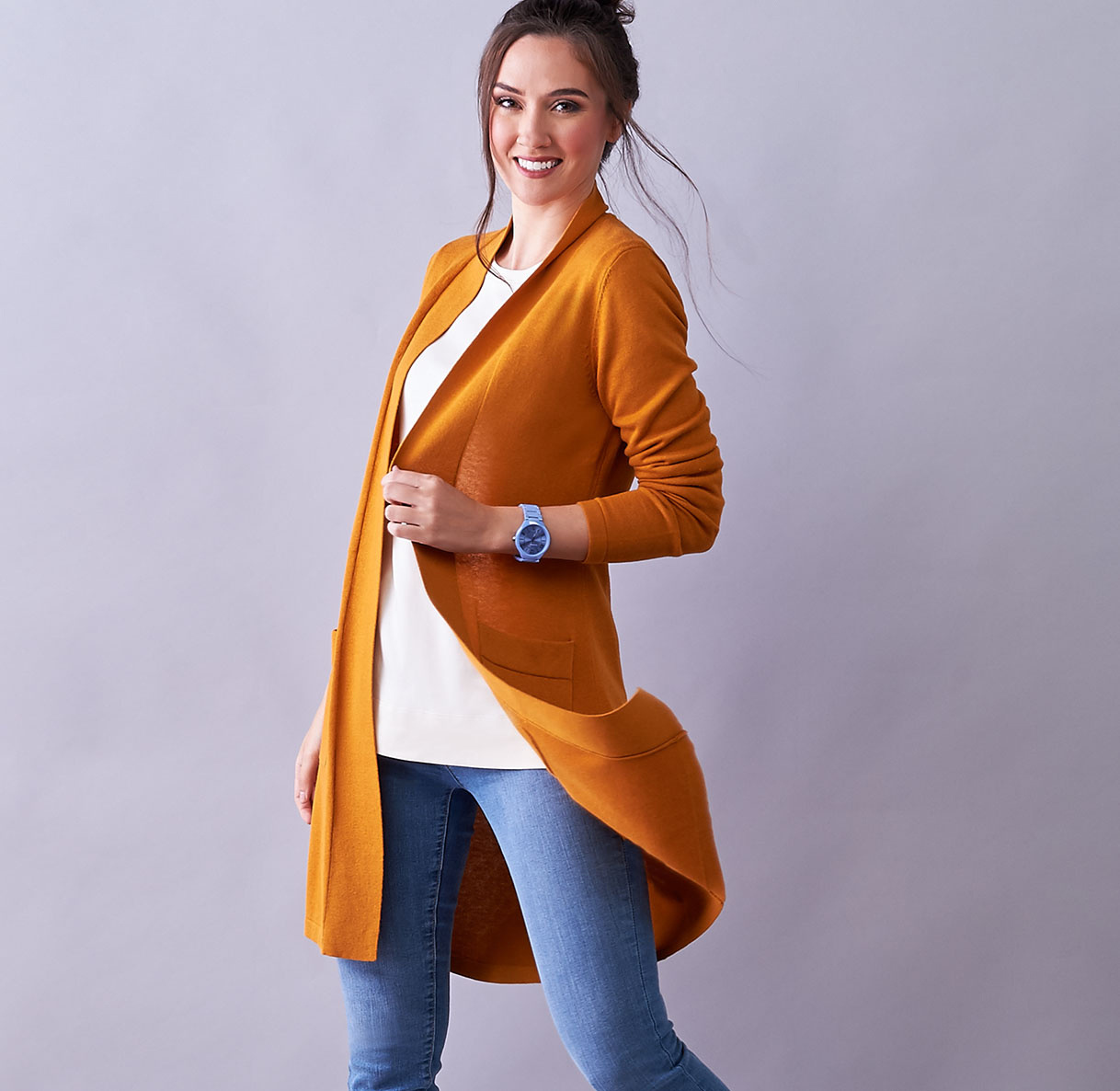 Love Your Layers
Fall weather can be fickle, but fortunately, comfort and style go together like the gridiron and a pigskin. Transition from summer to fall with a slimmed down silhouette: skinny jeans and a tank. Then add an oversized cardigan in a nubby knit. Finish the look with a wow 'em watch, and you're right on time for fall.