The Global Stage for Innovation
For most people, January is a bit of a bummer. The holidays are behind us. It's cold. There are five months until we get a new Star Wars movie, and we haven't even gotten a new trailer yet. But if you're a tech nerd like us, you know the real scoop. You know that January brings with it the real most wonderful time of the year: the Consumer Electronics Show (CES). Gadget geeks, tech vendors, and industry insiders converge on sunny Las Vegas for a week of digital trends, cool new products, mind-blowing technology, and maybe a little bit of Vegas fun on the side.
If you're thinking this is an excuse for a scenic getaway, you're dead wrong. I spoke with Tyler, QVC electronics buyer and CES attendee, who told me he averaged 19,000 steps a day over the weekend. "This was my fourth CES, and potentially the most chaotic of them all… if crowds aren't your thing, just flat out don't go." A sentiment which, given the conventions' reported attendance of nearly 300,000 people over the weekend, certainly checks out: 45-minute cab lines and crowds large enough to a require police intervention aren't uncommon. "Sometimes it feels as if you're a running back moving through a crowd of defenders on your way to your end goal," Tyler told me.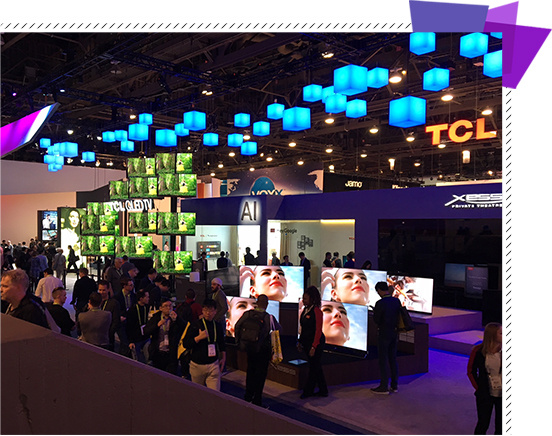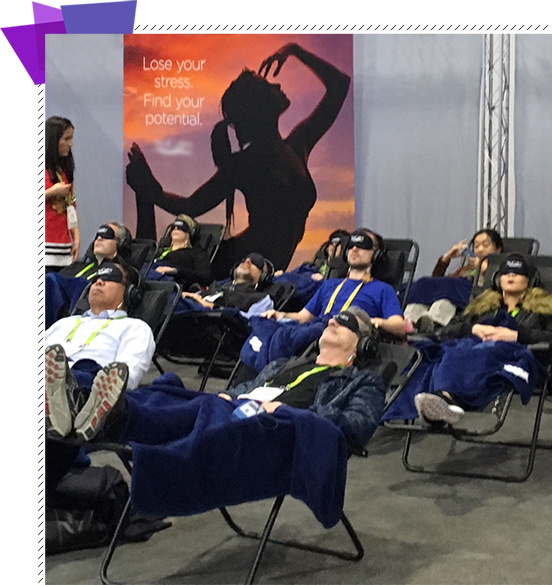 Life Made Easier
So what makes it all worth it? Easy: a chance to see the future of electronics unfold before your eyes. From big-name vendors to up-and-coming startups, everyone at CES is showcasing their latest and greatest innovations. This year's convention saw everything from 8K HDTVs and companion robots to a machine that paints custom designs onto your nails.
But to Tyler, one thing stood out more than anything: "Smart home. Smart home. Smart home." Seemingly every device under the sun is getting a little bit of an A.I. upgrade in the near future. Highlights included robotic laundry-folding machines, smart bathrooms, and wine bottle openers that can recommend the perfect pairing for your favorite vintage. And then, of course, there's two big words that could have a huge impact: smart cars. No, they're not self-driving—yet—but there seems to be major advances in connectivity and convenience on the horizon. Soon you'll be able to connect Alexa to your ride, integrate apps onto your dashboard, and more. Finally, the ability to tweet at a stoplight without the car behind you honking.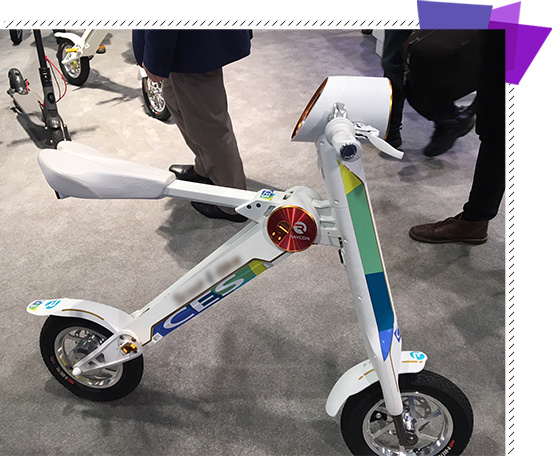 Powering Up—and Out!
What about the usual stuff, like computers, TVs, games, and the like? Well, nothing quite as flashy as a smart car or wine bottle opener, but there are still major upgrades coming down the pipeline. Laptop processors are starting to seriously heat up (metaphorically, of course), delivering longer battery life, higher speeds, and, in some cases, heavy-duty gaming graphics. I already mentioned 8K TVs with twice the resolution of your 4K screen (another reason to skip the theater and stay home to watch any movie without the word "Avengers" in the title). And with lower-priced VR headsets getting ready to enter the market, virtual reality gaming might go from niche to mainstream very quickly.
All-in-all, CES 2018 was a total blow-out of a convention—literally and figuratively—when you take into account the massive power outage that kept the convention locked down for hours. "I was stuck outside of the entrance with about 15,000 other people," Tyler said. "Needless to say, I got out of there...but by foot, walking about three miles to my next meeting."
Like I said, it's a fun convention, but make no mistake, it's work.