Hungry & Hale, This Star Does It All—from Food to Family
Any one of Ayesha Curry's jobs is an accomplishment in itself. But put them all together, and it's almost unfathomable. In addition to launching her cookware line on QVC, Ayesha owns three restaurants, hosts Ayesha's Home Kitchen on Food Network, and authored a cookbook The Seasoned Life. At home, Ayesha's a mom of two daughters, Riley and Ryan, and another baby is on the way! And she attends most of husband Stephen Curry's NBA games.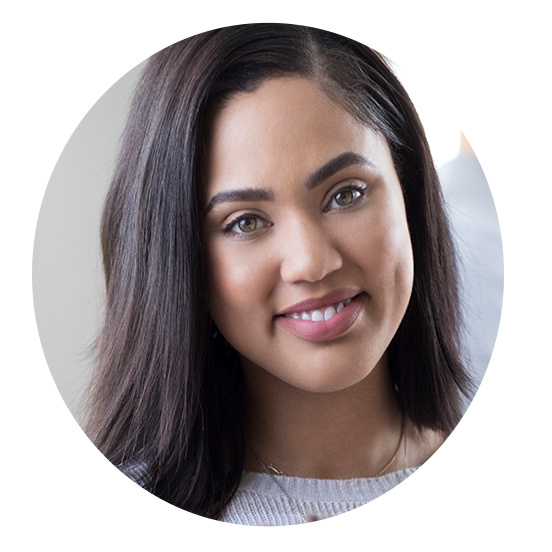 InsideQ: Seriously, how do you do it?
Ayesha: It's a work in progress. I'm still trying to figure it out one day at a time. What I've realized about balance is that there is no perfect form of it. We're all just trying to get through our days healthy, happy, and in one piece. 
InsideQ: What inspires you?
Ayesha: My family inspires me every day. Everything I do, I do for them.

InsideQ: Why do you love cooking?
Ayesha: It's my passion! I always loved to cook! So much that I asked my parents for a cooking party for my 13th birthday.