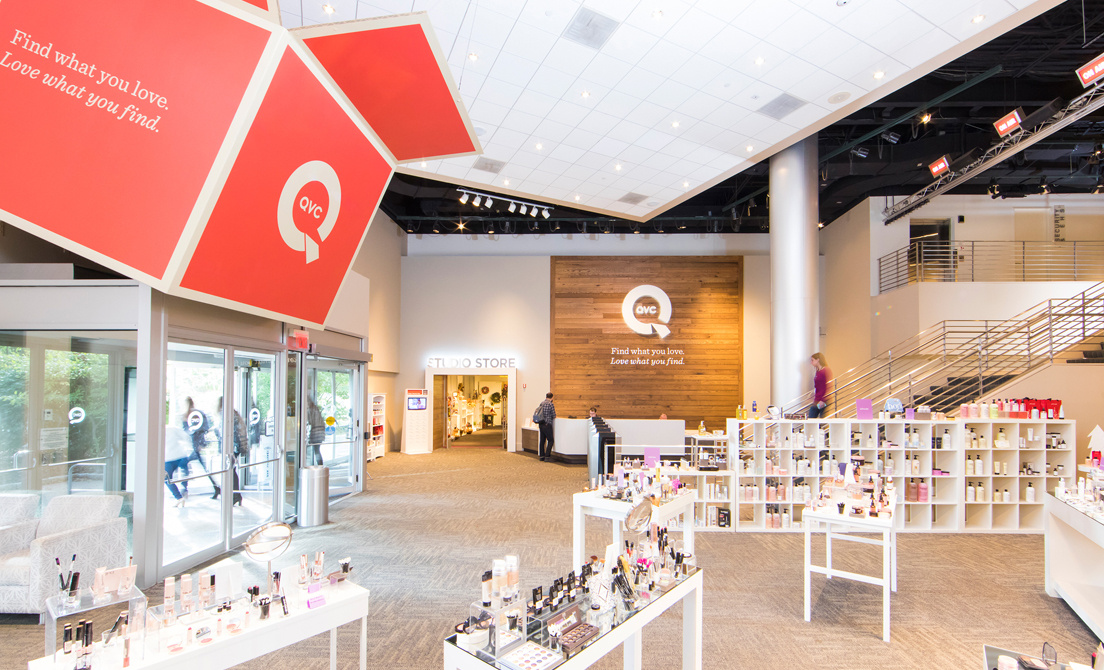 When visiting QVC Studio Park, drop by the QVC Studio Store, which offers many popular brands and products. Our ever-changing selection includes an extensive collection of beauty, jewelry, fashion, fashion accessories, kitchen, home decor, and authentic QVC Studio Park logo gear. So whether you're looking for a new cookbook, the latest beauty products, special jewelry pieces, or a gift for a loved one, the QVC Studio Store has it all.

The Studio Store also offers the Today's Special Value® on most days. To find out if it's in stock, call us at 484.701.6789 during store hours. The QVC Studio Store is open Monday through Saturday from 10am–5pm ET.

The QVC Studio Store and Tour are closed on the following holidays: New Year's Day, Easter, Memorial Day, Fourth of July, Labor Day, Thanksgiving Day & Christmas Day.

On Christmas Eve and New Year's Eve, The Studio Store closes at 2pm ET, with the last Studio Tour beginning at Noon ET.