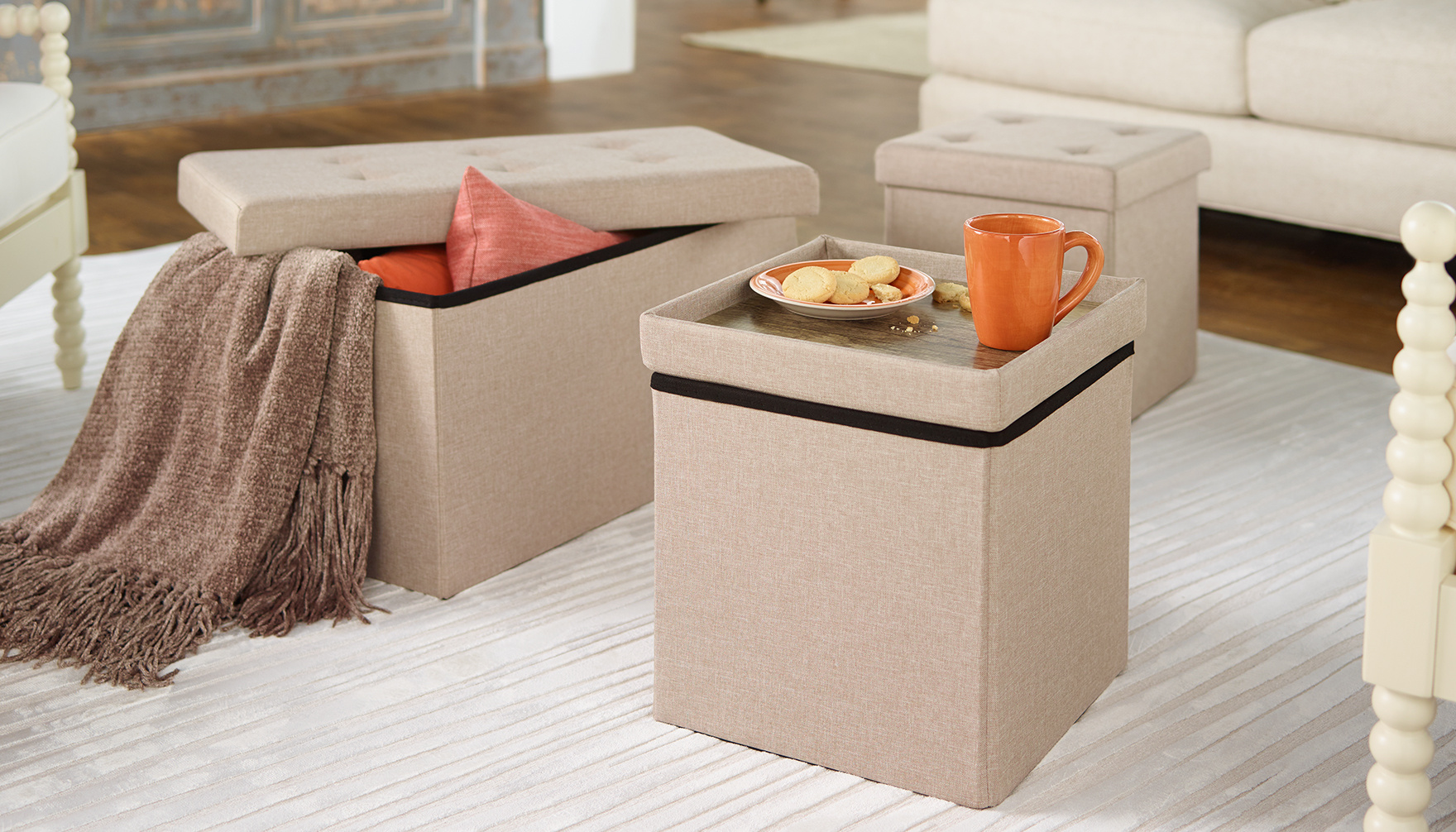 5 Tips for City Living
Living in big cities often means settling for smaller spaces. Here's our best advice for maximizing your sized-down urban oasis.
Tip 1: Invest in storage solutions & furniture with stow space.
Tip 2: Opt for cooking tools that won't crowd your kitchen.
Tip 3: No utility closet? Go for compact cleaning tools that get the job done.
Tip 4: Downsize electronics in your entertainment area.
Tip 5: Personalize your place with simple décor that won't overwhelm.