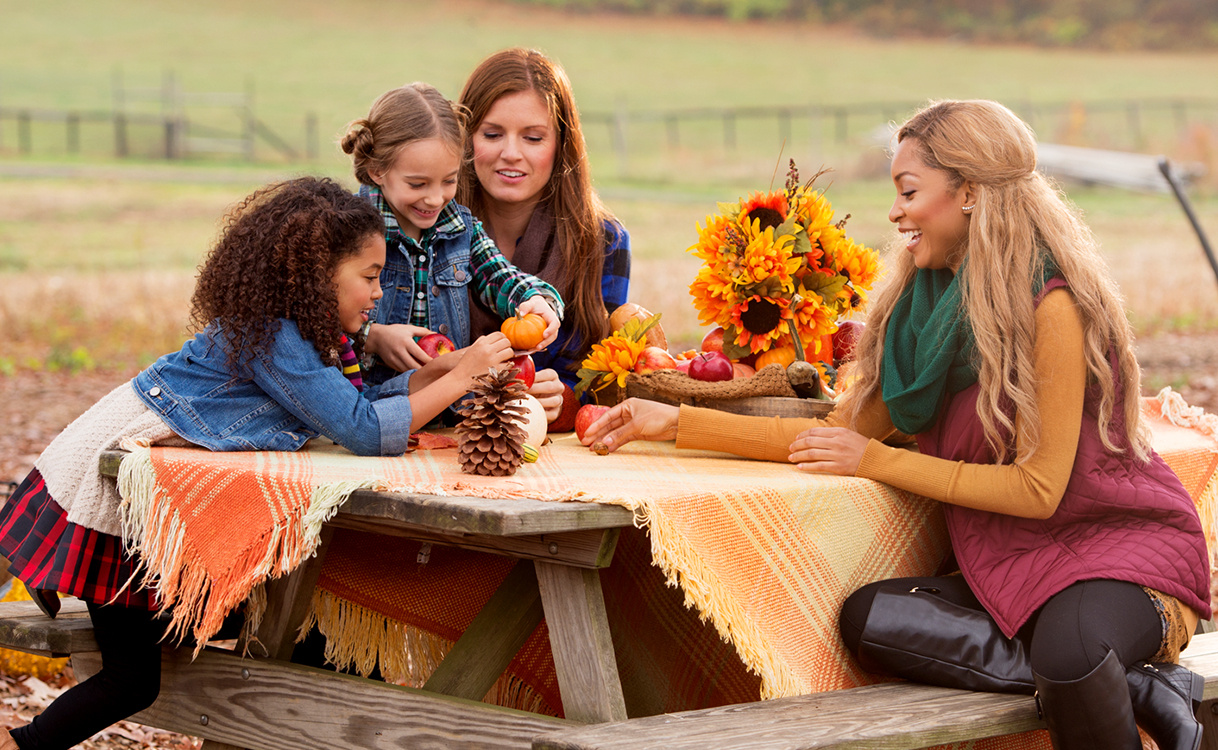 Take It Outdoors
Enjoy the crisp autumn air with family and friends. We have the essentials you need to celebrate outside all season.
Friendsgiving
A mashup of "friends" and "Thanksgiving," Friendsgiving is a way to enjoy the holiday's classic dishes with your besties.
A Fantastic Friendsgiving
Bring the party to life with fun, food & favors.
Party-Perfect Tips
Plan ahead. Prepare appetizers and side dishes as far ahead as possible.
Set the mood. Holiday decorations, flameless candles, and holiday music determine the tone.
DIY cocktails. Set up a table with ice, glasses, mixers, cocktail napkins, and liquors.
Casual dining. Whether it's a buffet or sit-down dinner, make it easy and comfortable for you and your guests.
Parting gifts. Have little tokens wrapped up near the entrance and hand them to guests as they leave.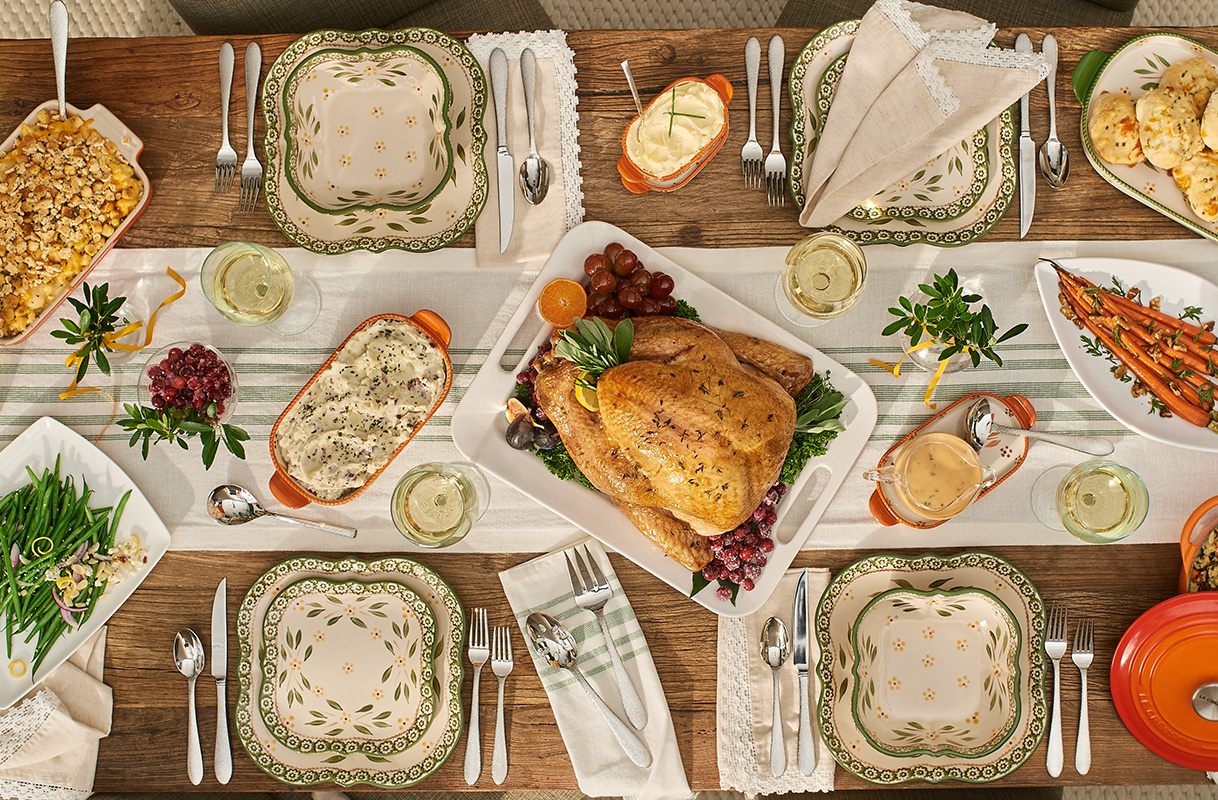 Terrific Turkey to Decadent Dessert
No matter what kind of Thanksgiving gathering you're planning, we have everything you need to prep, bake, cook, serve, and store.
Entertain in Style
Creating a beautiful presentation is easy.