Cell Phone Buying Guide
Cell phones have evolved into all-in-one pocket computers that keep you connected, organized, and entertained. With varying plans, wildly different operating systems, high-quality cameras, impressive specs, and apps galore, there are more options than ever. Use this comparison guide to discover the right mobile phones for you, your family, and your lifestyle.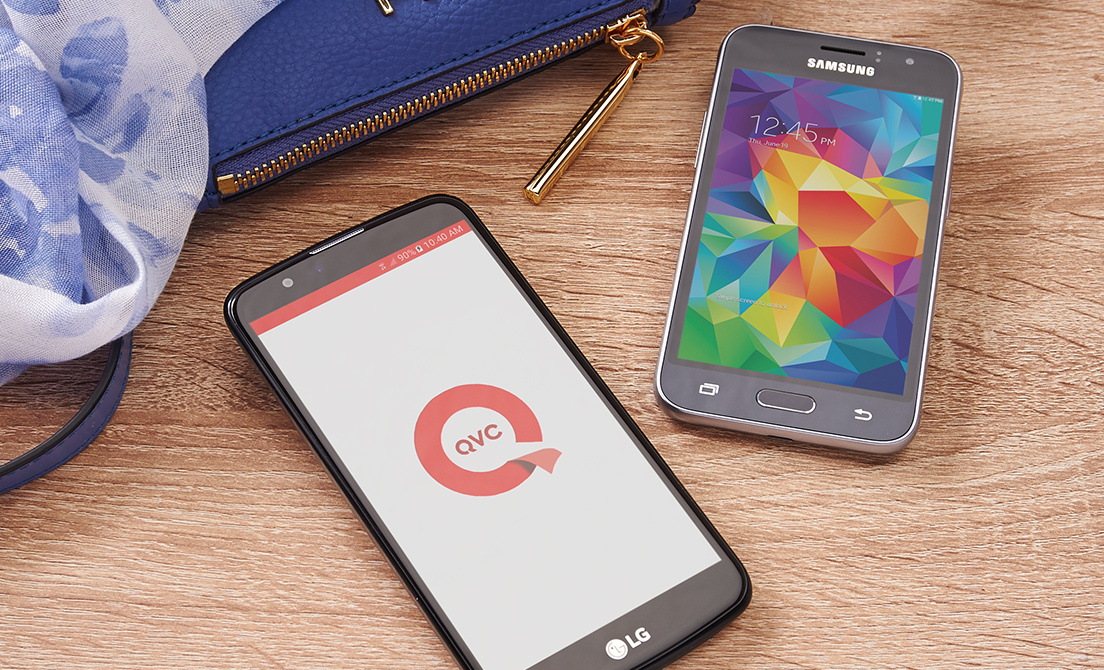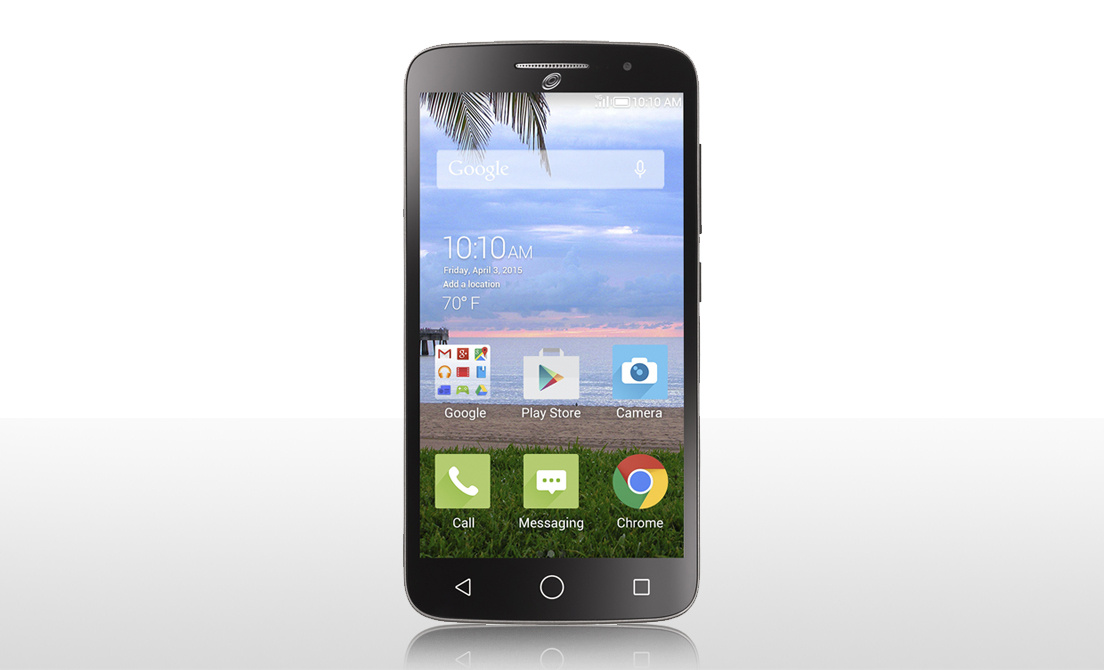 No-Contract vs. Unlocked
You're probably already familiar with the typical cell phone plan—get your phone through a major carrier like AT&T or Verizon, and get locked into a multi-year plan with a monthly bill, often in exchange for a steep discount on your phone. These plans have their benefits, but being tied down isn't for everyone. Not to worry, you have other options: no-contract cell phones and unlocked cell phones.
No-Contract Pros:
You're not locked into a multi-year plan with a termination fee.
May be cheaper in the long run.
No credit check or any other hassles of signing up for long-term plans.
Pay for the time/data you use, and easily moderate it.
No-Contract Cons:
You'll typically pay full retail price for your phone, with no free or discounted upgrades.
Coverage may not be great in your area.
On the one hand, signing up for a contract has its perks: you always know what your monthly payment will be, and you'll probably get a steep discount on a new smartphone if you renew. However, if keeping up with the latest and greatest smartphones doesn't interest you, and you don't use enough data to justify a steep monthly bill, no-contract cell phones will likely save you money in the long run.
Sure, you'll have to pay full retail for your phone upfront, but you may end up saving more over the course of several years. With many no-contract smartphones, you pay ahead of time for minutes (like talking and texting) and data (think email and Web browsing), so you're only paying for what you'll actually use instead of a blanket fee whether you use your smartphone two hours a day or two hours a week.
This can be especially beneficial for parents hoping to moderate their family's phone usage; by purchasing minutes and data upfront, the kids won't be able to go over their allotment—once those minutes are gone, they're gone.
GOOD FOR: People who want a phone on hand for convenience and emergencies, but don't use it enough to justify a multi-year contract; those who don't care about upgrading their phone every year or two; parents looking to moderate their kids' phone time.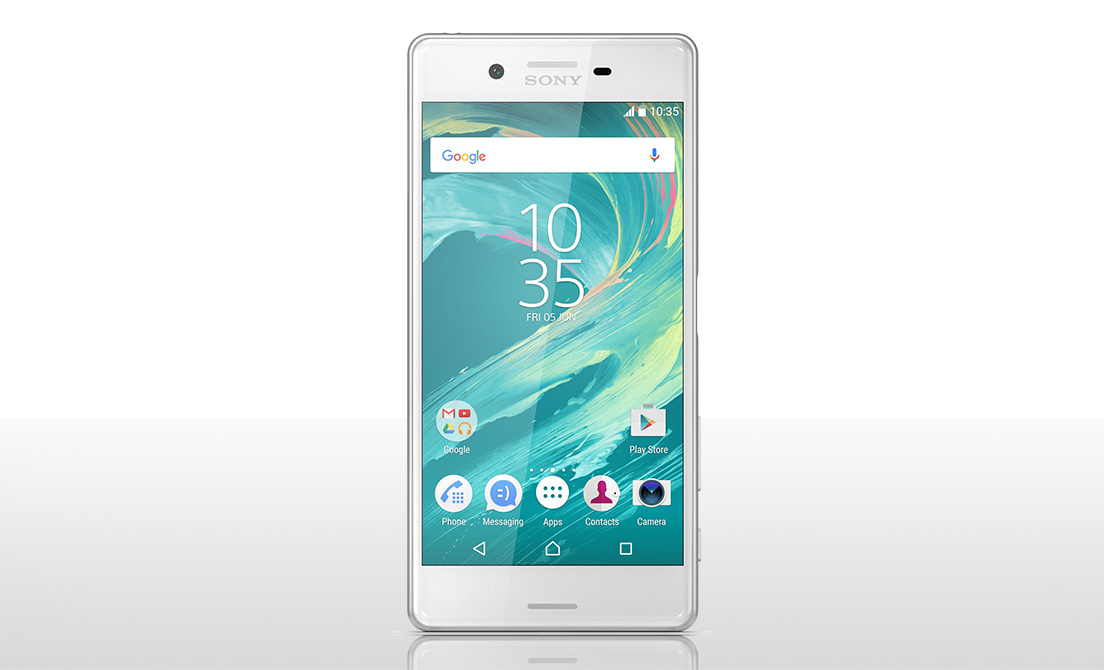 Unlocked Phones
Unlocked Pros:
A huge money-saver for international travelers.
Easily switch between networks with no termination fees.
A SIM card makes an unlocked phone simpler to replace if broken.
Higher resale value.
Unlocked Cons:
Paying full retail price for new phones can be expensive upfront, even if you save in the long run.
Carriers operating on different bands and frequencies may limit your browsing speeds.
Purchasing an unlocked phone is similar to a no-contract smartphone in that you'll pay more upfront for the phone itself, while saving money in the long run. The people who benefit most from unlocked smartphones are frequent travelers, particularly those who take international trips from time to time. If you're on a regular phone plan, international usage is very expensive, but unlocked phones have no roaming charges. You can use an unlocked phone in your hometown, across the country, or across the ocean without worrying about racking up unnecessary fees just for checking your email or phoning home.
Unlocked phones will generally give you a wide range of network options while also making it easy to switch networks without termination fees. However, there's a catch: €"because different carriers operate on different bands and frequencies, the unlocked smartphone model you want may not be compatible with the fastest LTE speeds. You might be stuck with 3G or even 2G speeds, so if you're planning on using a lot of data, that's something to keep in mind.
There are other benefits to having an unlocked phone; because it operates on a SIM card, it's easy to replace should your phone become damaged. And, if you do decide to upgrade eventually, unlocked phones generally have higher resale values, so you might get some of your initial investment back.
GOOD FOR: Frequent travelers, particularly international travelers; those who aren't planning on using a lot of data and don't need to rely on the fastest speeds; users who like having the option to sell their phone in the event they want to upgrade.
Which Carrier is Right for You?
Verizon, T-Mobile, Sprint, AT&T, Tracfone—these are just a few of the options for cell phone service providers in the United States. Which one should you go with?
Well, that depends on your phone priorities. Do you want the fastest possible speeds or the lowest possible bill? Want to meet somewhere in the middle? Here's what you should keep in mind when looking at cell phone providers:
Coverage. Depending on where you live, some carriers may have better coverage than others. Why pay for a phone if you can barely use it? Before committing to any carrier, check its coverage map and see how your area rates.
To get you started, here are the coverage maps for Verizon, T-Mobile, Sprint, AT&T, and Tracfone, but these are far from the only available carriers—keep searching until you find one in your area that meets all of your requirements for mobile phones! This is perhaps the most important part of your cell phone plan comparison, because a phone that doesn't work in your area won't be helpful no matter how reasonable the cost.
Monthly budget. As detailed in the first section, you'll likely be paying more upfront for an unlocked or no-contract phone, but theoretically saving money on your monthly payments. Once you've determined which carriers are a good fit for your location, compare their payment options. Do you want a set monthly fee, or would you prefer the freedom of no-contract cell phone plans, which let you buy minutes and data as you go? Is unlimited data worth it, or can you get by using less? Only you can determine what best suits you, but remember to do more than just compare dollar amounts—think about what you're actually getting for your money before deciding.
Phone selection. You may not care about the brand name on your phone, as long as it handles the basics—or you might always want the latest and greatest. You might be a diehard Apple® device fan or Android devotee. Make sure your preferences are available when looking at carriers; you obviously don't want to go with one that doesn't offer the phone you want with the data speed and plan you need.
Operating Systems
You're probably used to your computer's operating system, whether you prefer the familiarity of Windows, intuitive features of OS X, freedom of Linux, or connectivity of Chrome. Well, much like PCs, smartphones come with operating systems of their own, and they're a big part of how you'll interact with your device. There's no right or wrong mobile operating system; it's all about which one's features best suit your style.
Android Pros:
Versatile and customizable open-source platform.
Thousands of apps available on the Google Play store.
Loaded with familiar, reliable Google apps, including Google Maps, which makes a great GPS.
Widgets let you add things like calendars and email to almost any program, so you don't need to open a separate app.
Android Cons:
Because it's a third-party OS, versions may vary slightly by manufacturer, causing inconsistency issues.
Older phones quickly become incompatible with newer versions of the operating system.
Android is most notable for being an open-source system with tons of customization options, giving you lots of freedom and versatility. Android phones also utilize widgets, which let you add more functionality to existing programs so you don't have to keep going from app to app.
The Android mobile operating system may vary from phone to phone. That's because it's available on devices from a wide range of manufacturers, and as such, each likes to put its own spin on the OS.
GOOD FOR: Tech-savvy mobile users desiring a fully customizable, open OS; users who enjoy having the latest phone models; those looking for the familiarity and reliability of Google's services.
Windows Phone Pros:
Communicates seamlessly with Windows PCs and devices.
Animated, frequently updated tiles put information right on the home screen.
The customizable tiles let you see what you want and ignore what you don't.
It's compatible with Microsoft Office products and comes with a mobile version of the familiar applications.
Windows Phone Cons:
Limited app store compared to Android.
Uses Bing search engine and Bing Maps by default, which aren't as reliable as Google and Google Maps.
There's plenty to love about the Windows Phone operating system. For one thing, it puts pertinent information—social media updates, messages, email—right on the home screen in customizable, animated tiles. And let's not underestimate the familiarity aspect—on top of being the most widely used PC OS, Windows is compatible with Microsoft Office programs and comes with mobile versions of the apps.
As you might expect, you'll find another advantage to Windows cell phones if you also use Windows computers, because the mobile OS can communicate seamlessly with other Windows devices. And SkyDrive compatibility makes it easy to save files to the cloud and access them from anywhere and any device.
However, there's a downside—the app store on Windows phones is very limited when compared to iOS and Android. You'll find all the basics there, like social media apps, but if mobile gaming and the most up-to-date app store are important features to you, you'll find Windows Phone lacking. And though the Cortana voice-activated personal assistant is a neat feature, using Bing and Bing Maps as default search engines and GPS services might have you missing Google.
GOOD FOR: Windows PC users; those who frequently access Microsoft Office programs; users who like the idea of a customizable home screen loaded with useful information.
Choosing the Right Cell Phone
Now that you have a general idea of what you're looking for in a smartphone, there are still a few other factors to consider. Since smartphones offer so much more than simple means of communications, these features might be a game-changer or deal-breaker for you—or might not affect your choice at all, depending on what you need for day-to-day life. Nonetheless, here are a few more things to think about when making a smartphone comparison.
Camera. Most smartphones have not one, but TWO cameras—a rear-facing camera for snapshots, and a front-facing camera for video chatting and selfies. Is video chatting (whether using Google Hangouts, Skype, or other services) important to you? Do you want to replace your point-and-shoot, or do you just need something capable of decent impromptu shots?
Processors and power. You wouldn't buy a computer without looking at the processor speed, would you? Well, approach a smartphone purchase the same way. Before making your decision, look at the raw specs—the processor, RAM, and graphics information, if applicable. This is key for any cell phone comparison and will help you figure out whether or not the phone is fast enough and good enough at multitasking to handle your needs.
Memory, both built-in and expandable. All those apps, songs, and high-def photos and videos take up a lot of space—can a smartphone hold it all? If you plan on using your cell phone as an all-encompassing device, you'll probably want at least 32GB of memory. If you have a separate MP3 player, you might be able to get away with 8GB or 16GB.
There's more to consider than just the on-board memory, however. If the smartphone has a memory card slot, you can expand the memory yourself with a memory card. Cloud storage can also help keep your files safe and accessible while clearing up some memory.
Size & weight—bigger may or may not be better! Unlike most technology specs, where a higher number denotes a better product, there's no right answer when it comes to what size is right for you. Some people prefer smaller displays in the 4" to 5" diagonal range, perfect for fitting into a tight pocket. Others enjoy 5.5" to 6" diagonal displays on smartphones sometimes referred to as "phablets" because of their larger, almost tablet-like size—they're great for playing games, reading, and doing other things that aren't as convenient on a tiny screen.
Whether you prefer a large or small display, you probably want your cell phone to be light, thin, and sleek. Most popular phones on the market meet these requirements, but take a close look at the dimensions of any model you're considering.
Screen resolution. Screen size is important, but so is how good it looks—who cares how big or small it is if it can only offer a low-res display? With some smartphones offering 1080p native resolution, expecting a smartphone that looks as good as your HDTV is not out of the question, so be sure to check the resolution before you buy.
Battery life. Will your new phone be able to stay powered up through the day if you can't get to an outlet, or are you going to be constantly looking for a charge? Compare the average battery lives of any smartphone you're considering, taking into account which activities are the most taxing and likely to wear down the battery in your day-to-day.
App availability. As detailed above, different mobile operating systems have different app stores, and the selection of phone apps will vary. Do you want the biggest possible selection of cell phone apps, just the basics, or something in between? If you have any specific tasks or activities in mind for your new phone, make sure the app store has the programs you're looking for.
Voice control. Android has Google, and most recently, Windows has Cortana. Each major mobile OS comes with its own voice control, great for hands-free phone usage. Which one is best for you? Look into reliability and function, and consider how often you'd actually need this feature.