Camera Buying Guide
So you're ready to buy a new camera. Maybe you're tired of low-res smartphone pics, or maybe photography's a hobby and you're ready to move up to a more advanced model. Or perhaps it's a gift for the budding photographer in your life. Whatever your reason for buying, QVC has a wide selection of photography equipment, and this camera comparison guide will help you find the model that's right for you!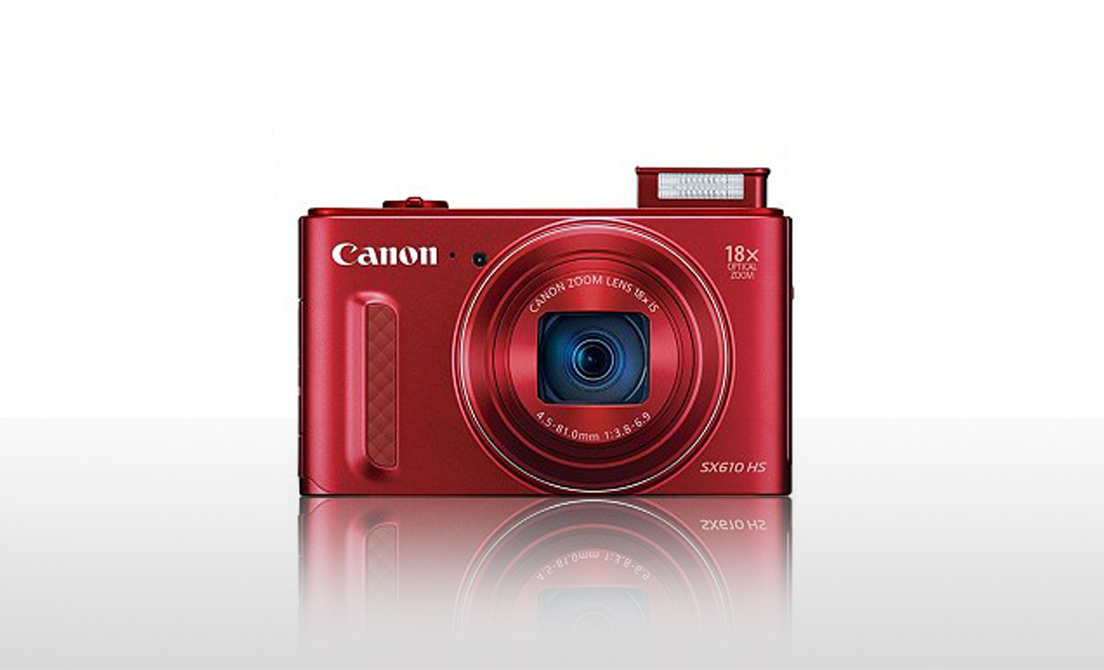 Option 1: Point-and-Shoot
Pros:
Budget-priced
Easy to use
Compact
Many automatic features
Often available in fun colors
Cons:
No interchangeable lenses
Less zoom range
When it comes to point-and-shoot cameras, the name says it all: simply set up your subject in the viewfinder or LCD screen, push a button, and you've got your picture. Point-and-shoots are generally compact cameras and come equipped with a range of automatic features, including the flash, exposure, and focus, eliminating the guesswork for newer photographers (or those without the patience to learn the ins and outs of more technical photography).
So why buy a point-and-shoot camera instead of sticking to your smartphone? Well, even as far as smartphone cameras have come in recent years, they usually don't match the still image quality of point-and-shoots. In fact, many budget-priced digital cameras are capable of photos in the 16-to-20-megapixel range (the iPhone 5S, by comparison, has an 8-megapixel iSight camera). And don't let the point-and-shoot's basic settings fool you; modern compact cameras are often loaded with fun, intuitive features like built-in Wi-Fi (for posting to Instagram or Facebook), high-def movie modes, or a dual-view LCD screen (perfect for selfies!). And, of course, there's something to be said about the convenience of such a compact camera; you know you'll always have room in your purse or, in some cases, a pocket, for a point-and-shoot.
The main drawback of a compact digital camera (as opposed to a DSLR or mirrorless camera) is not being able to use interchangeable lenses, so you're stuck with the range and quality of zoom available on the base model. Point-and-shoots are great for parties, vacations, graduations, and impromptu snapshots, but not ideal for scenarios where a longer zoom or more professional look is required.
GOOD FOR: Buyers on a budget, younger users, amateur or infrequent photographers.
Option 2: DSLR (Digital Single-Lens Reflex)
Pros:
Longer zoom range
Ability to interchange lenses
Easy to use
Many have Full HD movie modes, eliminating the need for a separate camcorder
More advanced features
Cons:
Pricier camera body and accessories
Heavier and less portable than point-and-shoots
Takes more time to learn how to use
What is a DSLR camera?
Simply put, it's a digital camera (sometimes called a digital SLR camera) with a single-lens reflex, allowing for interchangeable lenses. DSLR cameras often have more powerful image processors, as well as 1080p movie mode and a slew of other features meant to give the photographer almost total control over the lighting, focus, and quality. The result is markedly better photographs, ideal for those really special events or professional use.
Of course, all that power doesn't come without a few drawbacks. Unlike point-and-shoots, digital SLRs are not compact, so you won't be able to slip this baby in a pocket or purse; a sturdy camera case (with room for your accessories!) is recommended. And both the camera bodies and additional lenses come with hefty price tags, so they're not necessarily for photographers on a tight budget.
GOOD FOR: Professional or experienced photographers; those wanting more control over photo quality; those wanting the freedom to shoot in a variety of situations with interchangeable lenses.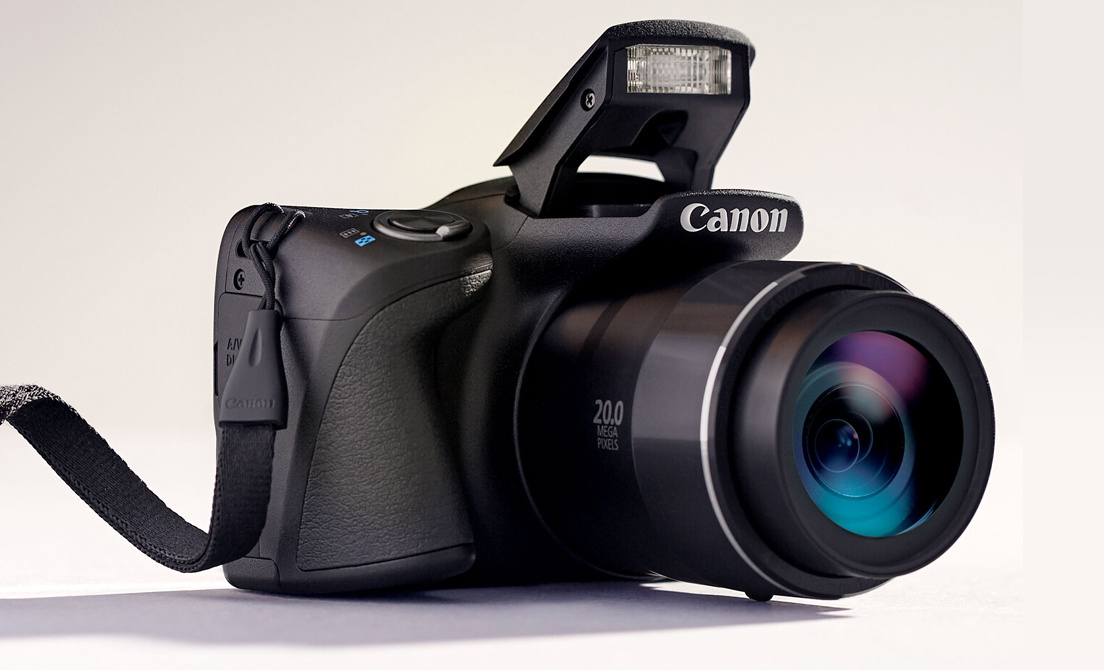 Option 3: Bridge/Long Zoom/Ultra Zoom
Pros:
Higher zoom range than point-and-shoots
Not as heavy as DSLRs
Manual settings provide more user control
Similar features as DSLRs without the hefty price tag and need for multiple lenses
Cons:
No interchangeable lenses
No optical viewfinder
Bridging the gap between point-and-shoots and DSLRs are bridge cameras, also called long or ultra zoom cameras. They're not quite as compact as the budget models, but they're comparable in size and weight to the smallest DSLRs. Bridge cameras typically lack the interchangeable lenses of DSLRs, but the fixed lenses they do have are much more versatile than those of point-and-shoots, with some offering optical zoom ranges up to 60X.
These digital cameras usually lack optical viewfinders, leaving the photographer to rely on the LCD display and electronic viewfinder. This has some advantages, primarily that the image will be shown as recorded with all settings in effect. However, electronic viewfinders are typically less useful in low light settings, and the LCD display might be hard to see in bright sunlight. Electronic viewfinders also drain the battery faster than optical viewfinders, requiring more time to recharge.
With manual controls for shutter speed, aperture, ISO sensitivity, color balance, and metering, a bridge camera isn't as easy to learn for newbies, but it's a step up for those who are ready to move beyond point-and-shoots but don't want to invest in a DSLR and multiple lenses.
GOOD FOR: Photographers who want more control and zoom range than a point-and-shoot offers, but aren't ready for a hefty DSLR and multiple lenses.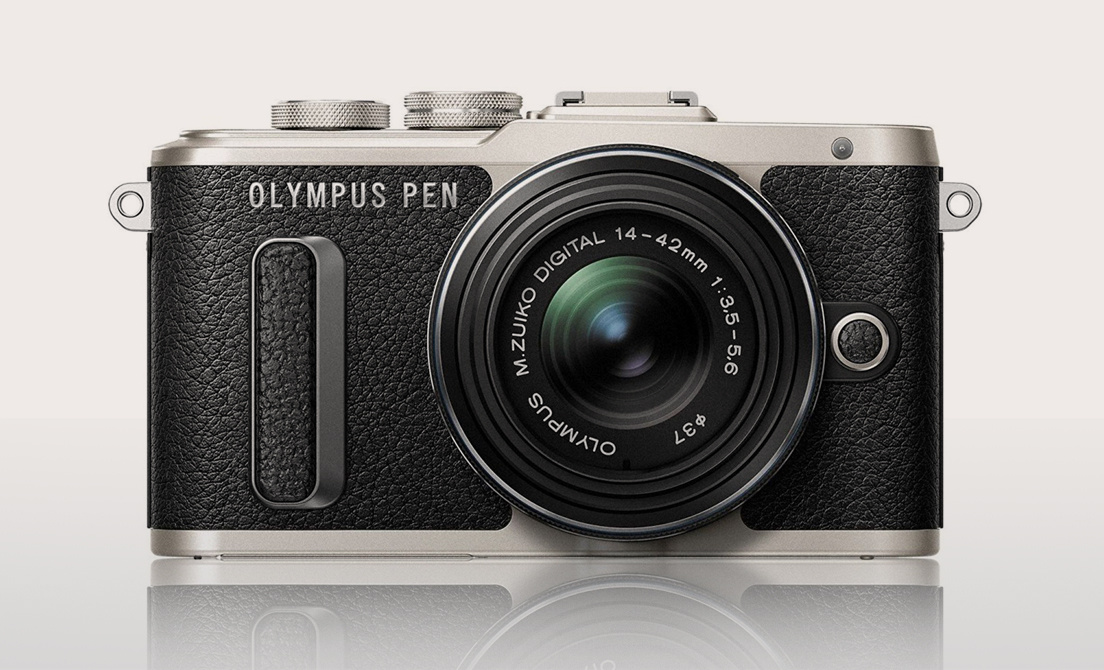 Option 4: Compact System/Interchangeable Lens/Mirrorless
Pros:
Lighter and more portable than DSLRs
Interchangeable lenses
Wide range of features
Cons:
No optical viewfinder; in some cases, no viewfinder at all
Mirrorless cameras typically have slower autofocus
May not be compatible with your existing lenses
You're so over point-and-shoots. You've moved beyond the bridge. You want more versatility, but still desire something more portable than a DSLR. Enter the mirrorless camera: a base model that's often as compact as a point-and-shoot with interchangeable lenses and more advanced features. Because these models don't use mirrors, they're lighter than their DSLR counterparts, though they offer similar controls, high-quality images, and HD movie modes.
However, compact system cameras also have drawbacks, notably incompatibility with older lenses and typically a slower autofocus.
Like bridge cameras, these interchangeable lens cameras lack an optical viewfinder; either they have an electronic viewfinder or none at all (though the LCD display can still be used to frame a shot, so you're not going in blind). Some have optional, removable electronic viewfinders.
So why buy a mirrorless camera instead of one of the other three options in this camera comparison? It fills a very specific niche: if you want the portability of a point-and-shoot with the versatility and controls of a DSLR, this is the way to go. You'll make some sacrifices with the mirrorless model, but these interchangeable lens cameras are still capable of taking incredible snapshots in a variety of environments, provided you're willing to shell out for the extra lenses and learn how to use the manual features.
GOOD FOR: More experienced photographers who want the freedom of interchangeable lenses and parts in a more compact model.