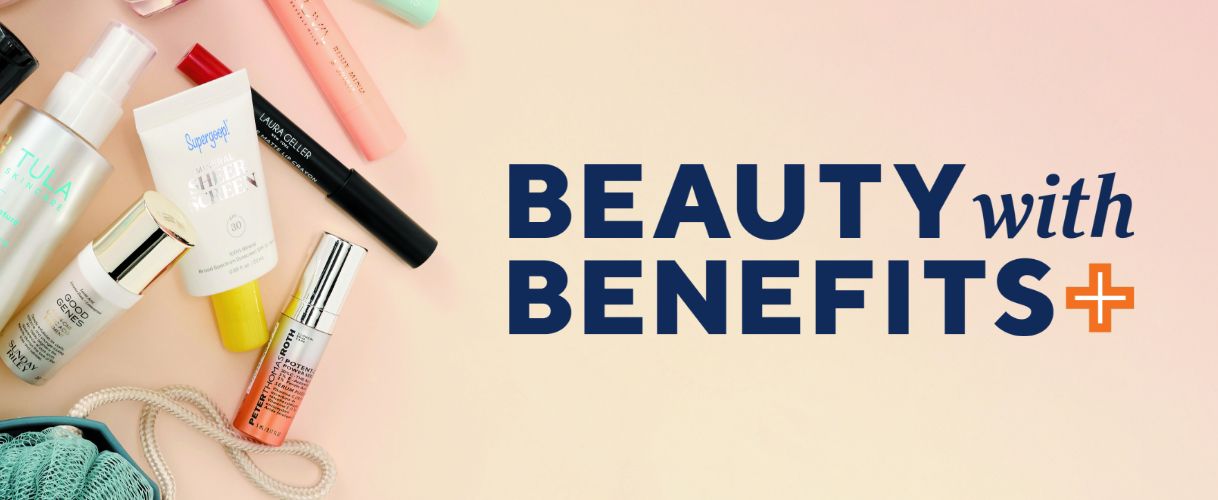 Cause for Celebration
Our Beauty with Benefits 11th Annual Celebration is on. Join a worthy cause when you shop this selection of amazing beauty products—because a minimum of 70% of their purchase price* benefits Cancer and Careers, an organization dedicated to helping people with cancer thrive in their workplace.
Plus, enjoy $2 shipping* on every Beauty with Benefits item.
A lipstick can change someone's look, but can it change a life? It certainly can when you shop for a cause during Beauty with Benefits, an event in support of Cancer and Careers. Leading names in the beauty world are donating merchandise, and 70% of your purchase price* of it is going to Cancer and Careers. Our selection of beauty supplies includes makeup palettes, fragrance, skin care products, body care, hair care products, and more.

Cancer and Careers was established by the Cosmetic Executive Women Foundation, the charitable arm of Cosmetic Executive Women, Inc., a nonprofit trade organization of executives in the beauty, cosmetics, fragrance, and related industries. The Cancer and Careers program is dedicated to empowering and educating people with cancer to help them thrive in their workplace. Through the expert advice, interactive tools, and educational events they provide, they've become the go-to resource for cancer patients and survivors nationwide. Their vision is to eliminate fear and uncertainty for working people with cancer. They strive to do so by offering an informative website, free publications, career coaching, and a series of support groups and educational seminars for employees with cancer, their healthcare providers, and their coworkers.

Beauty with Benefits is an extraordinary event that proves a little makeup can make a big difference, not only in the way you feel about yourself, but also in the lives of others. Do something beautiful when you treat yourself to beauty supplies from some of the most notable names in the industry.

*Purchase price excludes shipping, handling, and tax.