UltraFine Silver 7-1/4" Scaletto 1/4" Riccio Bracelet, 16.6g
In Stock
Sold Out
We're sorry. This item is not available at this time.
Pre Order Possible .
Low Stock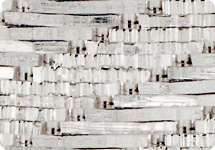 What is Scaletto Riccio?
Scaletto literally translates to "small ladder" in Italian and is a metaphor for the different levels in which small sheets of metal are positioned over the comb to create the riccio texture of this bracelet. It also stands for the escalating diagonals in this shining and sparkling style.
Description
It's your time to shine! And shine you will with the diamond-cut glimmer and textured beaded edges of this Riccio-style bracelet wrapped around your wrist. It's a covetable classic that can be worn by anyone, paired with anything, and showcased in any setting.
The weight you want. More pure than 925 sterling silver, this polished piece is crafted from 16.6g UltraFine950 silver. The technologically advanced silver alloy is nickel-free, hypo-allergenic, and more tarnish-resistant than 925 sterling silver, so you can showcase your sleek style without a worry in the world.
Exquisitely hand-assembled with hundreds of individual solid links, this elegant essential was designed to last. A hidden box clasp, figure-eight safety catch, and stainless steel tongue ensure it stays in place, so you don't have to fret over losing your investment.
Very versatile! already popular design was made with a slimmer silhouette, so you have more options. Show it off as a standalone statement or layer it with other bracelets for a luxe look. With this distinctive dazzler, you'll always have substantial style up your sleeve.
From UltraFine(R) 950 Silver Nickel-Free Jewelry.
A technologically advanced silver alloy is used to produce UltraFine 950 Silver products, making them tarnish resistant, hypoallergenic, and nickel-free.
For more details on this bracelet's fit, please refer to Wrist Assist--the Bracelet Fit Guide above.
UltraFine 950 silver, 16.6g
Scaletto Riccio design; textured and polished diagonal pattern; beaded edges
Hidden box clasp with figure-eight safety catch and stainless steel tongue
Measures approximately 7-1/4"L x 1/4"W
Made in Italy
Reviews & Community QA
Rated

3.6

out of

5

 by

42

reviewers.
Rated

1

out of

5
Beautiful......but.
I LOVED this bracelet. However, I had to return the first one because the clasp would not stay closed on the side and It fell off several times. I returned it and got a second one. I always made sure that the clasp was very secure when I put it on, but still had trouble occasionally with it coming loose. Today, I lost it completely when I was shopping. So sad, because it was very lovely and I worn it often. Even though it is on clearance now, I will not reorder it.
05-10-14
Rated

5

out of

5
 by
Hey Lady
quality piece
I really like this piece. There is a trick to getting it to clasp easily. You have to hold down the bar to compress the part of the clasp that you inset to get it to move easily into the other side of the clasp. I can do it by myself but it would be handy to have help.
02-27-14
Rated

5

out of

5
 by
KyKalolina
Beautiful!
I read all the reviews before making this purchase and I went with my gut feeling and ordered it anyway. I think it is just beautiful, stylish and I had no problem what so ever getting it on. I agreed with one person about the clasp on it...........that it should have a safety clasp on each side instead of just the one. That is the only thing that I think needs improving on. I have bracelets that have the safety clasp on both sides and at times I have had one side come undone......thank goodness the other side had that clasp. I think the bracelet is well worth the money and have gotten many compliments on it. I say go for it..........I did and couldn't be happier!
02-06-14
Rated

3

out of

5
 by
jayda
Not Much Sparkle
Got this Riccio bracelet and was disappointed that it did not sparkle as shown the QVC. I had no trouble with the clasp mines worked fine. Just didn't have the bling I was hoping for.
02-06-14
Rated

2

out of

5
 by
skyetrvlr
The clasp is no good!
I am now sending this bracelet back for the 2nd time. I love the look and feel of the bracelet. It is beautiful and well made, but it stops there. I tried using the clasp before putting it on, could not get it open no matter what I did, so back it went. Just received a replacement today. Same thing., can not open the clasp, even had 2 others try to no avail. Also, the safety latch just flops in the wind, will not latch, so that is not right either. I am so disappointed, I was going to give this as a Christmas gift, but not now, it is going back, and I am not going to try for a 3rd time. Will have to find something else. I hope at some point they change the clasp, I will be the first in line if they do !!
11-06-13
Rated

2

out of

5
 by
woodenspoon01
ANNOYING CLASP; MASCULINE LOOKING
I was pleasantly surprised at the weight on this bracelet. Quite substantial. Jewelry today is hard enough to put on today...but this bracelet requires a wrestling match!!! I did not like the PATTERN, It is reminescent of an American Indian blanket pattern, yet it has no whisper of a message or meaning. VERY PLAIN,
09-26-13
Rated

3

out of

5
 by
Geli
Love my Bracelet but
The Bracelet is beautiful but after wearing it for a few days it tarnished really bad and it is very hard to clean and get the sparkle back ...for the price it should not tarnish this fast. I have Ultrafine earrings and no problem at all with those tarnishing.
09-19-13
Rated

1

out of

5
 by
2speeds
Fix the clasp!
Agree with the other reviewers - beautiful bracelet, but extremely poor construction. I wore mine a half dozen times before the clasp broke. Can't wear it and I'm still paying for it on Easy Pay!
05-01-13
Rated

5

out of

5
 by
candyla
Just Beautiful
The bracelet is just beautiful. It is a ritzy glitzy... It is fine enough to go on the most formal wrist and just beautiful enough to be worn every day. If you get it, you will not be disappointed.
04-27-13
Rated

5

out of

5
 by
babysangel
GORGEOUS! 10 STARS!!!
I am so very much in love with this bracelet! I got it when it was a TSV about 2months ago & it has not left my wrist since except to shower. In a jewelry store this would have been so much more expensive.I mix & match it with ALL my jewelry -even my gold. It is very substantial, very comfortable, doesn't snag my clothing & the clasp is very secure. It took just a few tries to master the double click of the clasp. At first I heard one click & tried to secure the figure eight clasp & thought it was to short, but you have to get to that double click & the bracelet will be on. The figure 8 has never come off the entire time either. I love the perfect amount of sparkle & the weave design is different & exquisite. I love it so much I'm thinking about a purchasing another for layering. I'd rather layer than by the 5/8 width. If you have any hesitation on buying this -don't. Its very much worth the cost & the payments make it easily affordable! Did I mention I LOVE LOVE LOVE THIS BRACELET!! its my favorite & I have about 100 bracelets!
04-14-13
Rated

4

out of

5
 by
Ugogirl
Great bracelet bad clasp
Love the bracelet. Wore it about 4 times before the clasp wore out. It is definitely a beautiful piece. Will take to a jeweler to get a new clasp.
04-14-13
Rated

5

out of

5
 by
CindyNC
Another beautiful bracelet
I ordered the 7 1/4" and it fits with just the right amt of drape. It is stunning. The alternating polished silver is just the right amt of shine without being too much. The weight is surprising for the price....a very good value with the TSV. Glad I ordered this size and not the larger one. It's very easy to put on & take off and seems very secure with the extra clasp. Very comfortable to wear. Haven't seen any sign of tarnishing & have had it several weeks. Just take it off for whenever it will get wet.
03-28-13