TracFone ZTE Stratos Android Smartphone with 1200 Minutes & Accessories
In Stock
Sold Out
We're sorry. This item is not available at this time.
Pre Order Possible .
Low Stock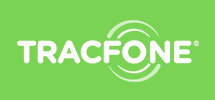 Description
Talk, text, snap, post--no contract needed. The ZTE Stratos Z819L Tracfone is loaded with the customizable Android(TM) 5.1 Lollipop operating system, so you can add and remove widgets as you please. The 5" diagonal display is ideally sized for pockets without being too big, and there's even a five megapixel camera that records 720p video! From ZTE.
Plus, you'll get 1200 minutes/one year of service so you can start chatting, texting, and posting status updates right away. The included car charger is great for staying powered up during the commute, and there's even a suite of apps to get you started!
Includes Z819L Stratos TracFone with USB cable and AC adapter; car charger, one year of service/1200 minutes/ 1200 texts/1200MB data, Select Smartphone Suite app suite digital download
Compatible with many LTE, CDMA networks
Android 5.1 Lollipop operating system
5" diagonal FWVGA display with 854x480 resolution
1GB RAM
8GB internal memory
Built-in Wi-Fi
Bluetooth 4.0 wireless technology
Dolby audio
5 megapixel camera with 720p video recording
Google Play store
Built-in rechargeable lithium-ion battery
microSDHC memory card reader
micro USB port
Measures approximately 5-5/8"H x 3"W x 1/2"D, weighs 6.08 oz
UL listed; 1-year Limited Manufacturer's Warranty
Imported
Reviews & Community QA
TracFone ZTE Stratos Android Smartphone with 1200 Minutes & Accessories
is rated out of
5
by
9
.
Rated

1

out of

5
by
Fitzie
from
Chronic "white screen" problems
Phone had a one year warranty. After 6 months of use, had very frequent "white screen" problems, i.e. phone wouldn't turn off nor turn back on. Tried removing battery & micro SD card, waiting 10 minutes before reassembling. Same problems continued. Will never buy any ZTE product again. Totally unreliable.
Date published: 2017-09-06
Rated

1

out of

5
by
UC2D
from
Problem phone
Within a few months of owning this phone it began to restart when ever it wanted to. I contacted TracFone for a replacement which was a nightmare working with their customer service department. I did receive another ZTE phone and within a week the phone did the exact same thing. I liked the phone size and picture quality, but don't waste your money on this phone.
Date published: 2017-07-27
Rated

2

out of

5
by
bdkath
from
Too many problems
Got this phone for my husband mostly for emergencies thinking it would be easy to use because it was a flip phone. After calling him the first few times to make sure the phone was working properly the phone stopped ringing. We didn't realize that the volume buttons that we accidentally pushed often due to their location muted his phone. Good thing we didn't have an emergency as he would never have known it was muted. After much investigation I downloaded an app to fix the problem. The next thing that happened was when he shut the phone down he accidentally hit the airplane mode rendering the phone useless again. It took me a while to figure out why the phone wasn't working and that the airplane mode was on. In the meantime something happened to the app controlling the volume buttons and the phone was muted again. All in all this phone is not user friendly. I spent much time researching these problems and had to shut it off and on several times to fix problems. As for using in an emergency it is not reliable.
Date published: 2017-07-26
Rated

5

out of

5
by
Dory Disney
from
THREE TIME OWNER OF TRACFONE!
1)PHONE QUALITY: I think it's a great phone. If you're nervous because of negative feedback, my advice is go for it. It's returnable to QVC so you have nothing to lose. 2) TECHNICAL SUPPORT: They are NOT flawed in any way. Any time I needed help, if the if the" first" tech couldn't help me, they'd connect me with another tech until my issue was solved. 3) WAIT TIME: Seriously? What company puts you through to a living breathing person right away? I haven't waited any longer for Tracfone than I have for any other company.
Date published: 2017-07-06
Rated

1

out of

5
by
lover of Q
from
WORST CUSTOMER SERVICE EVER!
Tracfone is impossible to deal with. If you have to call them, be prepared to be on the phone for HOURS and still not get your problem resolved. Tracfone disconnected my phone without my permission and then couldn't give me my minutes, texts or data back THAT I PAID FOR.
Date published: 2017-06-28
Rated

1

out of

5
by
Ginny319
from
No service in my zip code
when I purchased and called to activate the phone all went well, I was able to make calls etc. Now for some reason I can not make calls, but I can text, rec calls and texts. I have no Idea what caused this issue but it says I have no service foe my zip code. When I called tracphon they said it was because of my sim card, they sent me a new card and it doesn't work either, I can't send it back it has been to long ago. Now I am stuck with a phone and wasted money for my purchase. I have over 3500 minutes on this phone, I am stuck. Why did it work and now it doesn't, tracphon doesn't no either. Has anyone else had this problem and was it solved?
Date published: 2017-04-09
Rated

5

out of

5
by
shelly3699
from
I love this phone.
This the best deal I have bought from QVC. I love using this phone, because it is with me all day. I have the best deal for this phone. When I buy a years deal, I get triple the time for all three: data, minutes and texts. For instance, I buy a year for 99.99, and there is 600 of time on the card, and it will go to 1800 in time. It is a great product.
Date published: 2016-11-14
Rated

1

out of

5
by
Thebig I
from
Many issues, time wasted
It seemed like an upgrade, larger screen , apps a plenty. The first issue was activation, it would not and I have activated many a tracfone. The second issue, it isnt IMHO user friendly, too many things to learn to do something simple, looks like a good way to eat up all your date real fast. Third issue, went to make a phone call the first one and got a message from Verizon saying we had to pay money on our account. WHAAAAT? Well, enough, it is going back . No good if you really really need a phone for safety.
Date published: 2016-11-02