Tignanello Glazed Vintage Leather Crossbody Bag
In Stock
Sold Out
We're sorry. This item is not available at this time.
Pre Order Possible .
Low Stock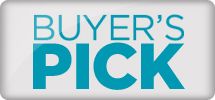 Perfect for hands-free shopping, this glazed vintage leather cross-body bag is a must-have style for season-to-season wear.
—Lauren, Handbag Buyer
Description
Travel light, but always in style. Don't let the small size fool you--this bag has tons of compartments, and a place for everything! The glazed leather is great for casual wear, and an adjustable crossbody strap lets you go about your day hands-free. From Tignanello.
Adjustable crossbody strap, back zip pocket, fold-over snap closure, two top zip compartments, back zip compartment has back zip pocket and two front slip pockets
Lined interior, magnetic-snap center compartment contains two slip pockets and credit card slots
Measures approximately 9"W x 9"H x 1-1/2"D with a 22" to 24-1/2" strap drop; weighs approximately 1 lb, 2 oz
Body 100% leather; trim man-made materials; lining 100% polyester
Made in China
Reviews & Community QA
Tignanello Glazed Vintage Leather Crossbody Bag
80
80
Chic Bag
I was hesitant to order because of the $80.00 price, and also several reviews complaining about the magnetic snap closures. Then the price dropped the $36.00 and I was happy to take a chance. I chose the burgandy with brown detail and it is stunning. I will agree that it took several times of use before I accepted the limited strength of the magnetics, and I do feel there can be improvements for future bags. I have to be careful as I carry the purse. But I really do like this vintage leather bag and use it every day. Because the wallet is located in the center I have to be more careful and line up the magnets. Maybe Tignanello could have this style in the future, but have a zipper closure instead of these button magnets. They could still have the strap over the top as a decorative design.
04-26-14
Gorgeous
I loved the look of this crossbody bag when I saw it on QVC, but it did not compare to the look and feel of the bag when I took it out of the box and looked it over very well. It has a place for everything I need and then some. I truly love the inner pocket the holds the things I use the most with great access. I have already gotten compliments.
02-09-14
Love this bag!
This is a great looking and functional little bag and I ordered a second one in a different color after the first one I bought was much admired in the office. BTW, I use mine daily for many months now and haven't lost anything out of it. If you don't fill up this bag too much the magnetic closures will hold just fine.
04-20-13
She loved it
I bought this as a gift for a young lady of 19 and she seemed really happy with it. She said she needed a crossbody bag. Gosh I hope nothing bad happens to it. It looked very nice, etc. She seemed happy so I am giving this a good review..
03-15-13
I should have listened to reviews!
I purchased this bag even though I had read the reviews, I should have listened to them.. The design of the bag is good in theory. Love the glazed leather however the strap is cheap plastic which I doubt will hold up in the long run. The biggest problem is that the magnetic closers just do not hold on this bag.
03-06-13
Love the concept!
I love the way this bag is laid out. I do wish the magnets had a deeper center or were the way other Tig closures are with the covered really strong magnets. The bag does tend to open and spill if I'm not careful to line up all the magnets. I do really love the bag; it holds my Kindle and everything I need hands free. I like the wallet hidden in the center if the bag. I would buy it again.
12-10-12
Mixed Feelings
Love the organizational function of this bag but the magnets are too weak and I've actually lost money when the bag fell open.
12-03-12
Disappoited
I love the look and design of this purse EXCEPT the snaps to close the wallet section are very hard to close and then there is the large snap that holds the whole purse closed. Great idea, but they don't work most of the time. I agree, the cross body bags you are producing do not have slots LARGE enough to hold most credit cards well. A smidge larger would be great. This bag looks good but does not function well.
11-09-12
Very Disappointed
I bought this purse with the intention of taking it to Las Vegas. While there I switched over from a large purse to this one. I only had my cell phone, a small camera and some money in it. While walking, it came open and just as the others said, I had to be very careful not to lose anything out of the purse. So after opening a few more times, I had to turn the bag around to my body to be sure it would stay closed. Although I loved the look and the features of this bag, I was very disappointed with it. I called QVC and told them about it and although it was after the 30 return policy, they still let me return it because it was defective. I am glad to see that I wasn't the only one with a problem with the magnets. This should be discontinued until the magnets can be perfected by making them stronger.
11-02-12
Great bag!
I didn't have the problems w/magnets that the others mentioned. I do have another T handbag w/super strong magnets so mabe that is what other are used to. Anyway, I used mine for a week and no unexpected opening. I thought it was a great bag, but the decorative flap seemed to be a little lopsided when closed. Not enough to worry about. Super cute too!
10-31-12
Disappointed
I have another Tignanello cross body A201339 and absolutely love it with the back zipper pocket for check book etc. This one is a disaster with the magnets that you can't close if the bag is not completely smooth and then twice in three days I have been walking and noticed the whole bag flopped open. My money and credit cards were flapping in the breeze. The bag is nice looking but that is all I can say. Unfortunately, I bought two thinking I would love them. Please bring back the zippered bag in winter colors.
10-08-12
Great concept, but....
I purchased this purse late summer anxiously waiting for fall so I could change purses. I too had the same problems with the magnetic snaps. I'm sure it works well while the bag is empty or very, very light, but once you fill it, the snaps do not line up properly to close and your contents in that pocket will fly out. If you line it up exactly, you can hear it snap shut, but you have to be patient doing this. You will hear it when it works and it will stay closed. But after making your purchases and trying to move away from the counter quickly for the next customer, it is too difficult to get the snaps to line up. The bag should snap shut tight as long as the metal touches. Such a beautiful bag to have this happen. I love all of the pockets and credit card holders, but TIG, could you PLEASE make the credit card pockets a fraction of an inch larger? I can't get the cards to fit in without struggling with them. Once you do get them in, it is hard to pull them back out. Again, very inconvenient. Otherwise, I really do love the purse. It is very classy looking. I'm going to look at other bags because I can't live without organization.
10-08-12