Tacori IV Diamonique Epiphany Crescent Lace Bloom Cut Ring
In Stock
Sold Out
We're sorry. This item is not available at this time.
Pre Order Possible .
Low Stock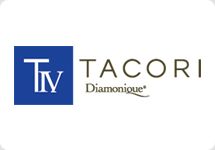 About the Design
"Tacori's designers are inspired by everything that has to do with a bride and her wedding. Vintage lace patterns are so exquisite and are especially admired for their intricacies. When our designers focus on new patterns for Tacori IV, they strive to bring their obsessions with intricacy to life. This three-stone ring is a reflection of that. Tacori's crescent silhouette pattern is delicately incorporated into this design. The main focus of this design is the fine metal work that brings an exceptional lace pattern to life. This ring is feminine and substantial at the same time — just like vintage lace that has stood the test of time."
—Paul Tacorian, Senior Vice President of Tacori
Description
A trifecta of twinkling bloom-cut Diamonique(R) simulated diamonds, elegant crescent lace design elements, and dainty milgrain accents compose this rich and regal ring. From Tacori IV--Diamonique Jewelry.
The Epiphany(R) Collection uses Platinum Clad(R) sterling silver to create a big bold look at a fraction of the price of platinum.
Brightly polished platinum plated over sterling silver
Total simulated Diamonique simulated diamond weight is approximately 2.50 carats
Sizes 5, 6, 7, 8, 9, 10; due to the special nature of the plating process, QVC does not recommend resizing by a jeweler
Measures approximately 1/4"L x 3/4"W
Made in China
Reviews & Community QA
Tacori IV Diamonique Epiphany Crescent Lace Bloom Cut Ring
258
258
Absolutely Exquisite
Upon receiving this ring, I quickly opened the box and was stunned. This has to be one of the most exquisitely detailed and elegant ring I have ever seen. I was not sure if the antique lace style was going to work for me as I have never had anything resembling this before. I decided to give it a try and this ring had such high ratings...I couldn't resist! The detail is absolutely amazing. This ring looks like a Tacori ring that costs thousands of dollars and in fact, I cannot tell the difference. The workmanship is impeccable. The lace work, the way the beautiful stones are set, the size of the stones...the overall design. I am extremely pleased and SO glad I purchased it! I would love to see a specially matched band to accompany this ring. I have seen other suggestions in the Q and A's but so far the rings have been discontinued or not quite a match, IMHO. Also...my wedding set is sized at 6.5 so I purchased a size 7 in this ring. If there were any size 6's available, I would exchange it for the 6. Just a thought for those of you wondering about sizing. It is wearable, though large on me and if I add a band, I am sure it won't be so noticeable. Thank you, Paul Tacori, for such a beautiful piece! I think I am addicted. :-)
04-12-13
A Stunner!!!
I have admired this ring for quite some time and only recently decided to take the plunge when I noticed that the inventory for this style was getting low and my size was no longer available. I continued to monitor the site and as soon as I saw my size pop back into stock I jumped at the opportunity to order the ring. My size is now gone once again. The ring is as gorgeous as all the reviewers stated and I am thrilled to be able to own another piece of Tacori jewelry. Without QVC this would not have been a reality for me. Their designs and quality are outstanding. Love the ring!!
04-07-13
Gorgeous Ring <3
This ring is not only gorgeous it's light weight, which is really nice for everyday wear. I have a 2 carrot platinum wedding ring that is heavy and wanted something to wear on a daily basis, while running around with my kids. It sparkles and the design is very rich looking, not cheap. You can't beat the low price! Love it!
03-25-13
So Glad I bought this
beautiful ring, I couldn't be happier. I was weary on ordering jewelry from online, but I'm very glad I did. Looks real, has beautiful detail, and I am now a fan of the Tacori collection, and will definitly be making future purchases!
03-19-13
Just Perfect
I was widowed 2yrs ago and had been looking for just the right ring to wear on my right hand since I no longer wear my wedding rings on my left hand! I didn't want to feel "naked" without a ring on! After searching and searching, I found this ring and it is simply perfect! The brilliance and sparkle are amazing and the stones are just the right size! Just love this ring!
03-14-13
LOVE!!!!!!
I got this ring a few months ago and wear it daily. Everyone thinks it is real and I only tell my besties that it's not! Everyone else can just wonder. Very very beautiful. I also got the matching band and love it just as much! It is big though so don't expect a little ring. I have little hands but always have my nails done so it looks wonderful.
03-13-13
Photos dont do this ring justice!
I am writing this review on behalf of my hubby who bought this for me for valentines day. Logging in and seeing the pictures of this item I just don't think they do this peice justice. The diamonique stones are very believable and sparkle like real stones. The finish on this ring is a bit high but as with many other tacori pieces once you wear them and get a little patina on them they look incredibly beautiful. I have one tacori piece that I wear daily as a substitute for my wedding ring that has lasted me 3 years and still looks amazing. i have gotten so many compliments on this new piece, and i love wearing it. I will mention that initially I did feel some roughness from the detailing on the sides of the ring, but after about a month of wear I no longer feel it . this is a great choice & an amazing buy!
03-10-13
Very pretty
I decided to buy this ring. Thinking that I will return it. But this is a very pretty believable ring. Try it !! Lots of sparkle.
03-08-13
Exquisite
This is the most beautiful ring i have ever purchased from the Q. The stones are so real looking. Please do not hesitate to purchase. Thank you Paul, and My Q family.
03-05-13
Really love this ring!!!
Very pretty in person, I have other 3 stone rings but this is my favorite.
02-27-13
Vintage Lovliness
I have another Epihany ring which I just love but sometimes I like to change things out a bit. Since I have a sweet Tacori band ring, I decided to find something that would sort of match it. This was the closest I could come to it. What I like, besides the lacy, vintage look of it, is the 100 carats that grab the light so nicely. It's especially noticable in restaurant-type lighting. I also appreciate knowing I can wear it everyday and not have to worry about the finish coming off or the ring turning my finger green (like so many other plated rings that claim to be platinum over silver but are really thin silver plating over copper or brass). Epiphany is the top of the line and anything Tacori is perfect if you love lacy, old-fashioned lovliness. I'll be buying more Epiphany Tacori as new styles come out!
02-23-13
Beautiful detail
This is a beautiful ring, with all the intricate detail. However, the stones were just too big on my finger. I'm sure it would look lovely on bigger hands than mine. I had to send it back. I will keep looking for something a little smaller for my hand.
02-21-13