Suze Orman's Organize and Protect Financial System
Recommendation Test Anchor, don't delete
Recommendation Test Anchor, don't delete
In Stock
Sold Out
We're sorry.This item is not available at this time.
Pre Order Possible.
Low Stock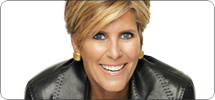 Suze Orman Organize & Protect Financial System
Recommendation Test Anchor, don't delete
Recommendation Test Anchor, don't delete
Reviews & Community QA
Rated

3

out of

5

 by

151

reviewers.
Rated

1

out of

5
A First For Everything!
First QVC purchase to go back... QVC Member since early '90's and this is the first purchase that I have had to send back. Letter enclosed advises me to have my material reviewed by an Attorney. What is the use if I have to go to an Attorney anyway. Sorry, but this one is going back.
03-07-11
Rated

5

out of

5
 by
ccl
Great product
This is great if you like all of your important information in one place and the disks are very easy to use to make your personal documents easy to prepare and if something changes all you do is go in and change the information and print out document again. Yes the box is plastic but the whole point is to take this with you in case of hurricane or flood because it has all your important info in one place to just grab and go. Love it! I bought the blue box but didn't have the seprate compartments so I'm buying this one now
02-27-11
Rated

5

out of

5
 by
ecriear
Better Late Than Never
I purchased this product the last time it was offered. I took my silver case out of the box, looked inside, and it sat collecting dust until today. I listened to the Suze Orman presentation today and was reminded of why I purchased the silver case in the first place. I am a terribly disorganized person and was always misplacing and losing things. For instance, I have lost my birth certificate several times and had to reorder it at least three times. Suze said something today that really made me think. She said that people should make the effort to organize their documents. Suze was right, it was one thing to order the Organize and Protect Finacial System and have it in my home. It is a totally different thing to actually make the effort to use the system. Today, I went through all of my papers and two hours later I now know where my birth certificate and other important documents are. Tomorrow, I plan to go on the computer and start on the CD-ROMs and get the rest of the documents that I need to include in my silver case. Thanks Suze for giving me the kick in the pants that I needed. I feel so much better already.
02-27-11
Rated

5

out of

5
 by
crayb
Great product
Received this item and had everything completed in about 2 days, took documents to get notorized and it's all stored in my closet. Easy and $2500.00 cheaper than my attorney quoted me. My parents and siblings have copies of the documents (we all had a meeting and I discussed my wishes) as well as my doctors. In response to the poster concerned about social security numbers, it is only to complete the documents to print. Cd-ROMS are incapable of storing data, the discs open a file in your computer, once loaded you won't need the info from the disc anymore. It's no more risky than online bill paying or online QVC ordering. If you pass away, the info can be used to identify you, (SSN, name, address, etc). I can assure you Suze isn't collecting information!! About the lock, what is the probability that if you, your spouse, children are all killed together that one of you have the key/ combination in your pocket, the case would have to be broken open to gain access if it were in your home. I'd have everything in my house locked up if I couldn't place this case in my closet without fear that it would be rambled through... My family knows where the case is and while I'm alive, they know my closet is off-limits. This case is advertised to be water and heat RESISTANT, not indestructable. If you feel safer you can always make copies of your documents and store them in a bank's safe deposit box, which is not 100% heat or water proof either.
02-27-11
Rated

2

out of

5
 by
Bob_E
Will? Trust? Pour Over Will? Trust? Help?
I love the organizational properties of this kit! However, beyond the Will, POA, etc., I found the instructions very vague and ambiguous concerning the Revocable Trust, Pour Over Will, vs. just having a Will and POA. It even instructs you to verify w/ Suze's attorney, at a fee, to make sure you've done the Revocable Trust correctly, and it all just made me feel very uncomfortable. I'm really afraid that my beneficiaries are going to say "oh God!!! Why didn't he just go to a lawyer and get everything done right, instead of create this mess for us?" Very uncomfortable with the product. And not really so SIMPLE!!!! I like the case, though! Bob_E
02-26-11
Rated

5

out of

5
 by
ejw
Outstanding Value
I ordered this back in 2010 so I could get all the important documents in one place. As I put them in I also made a couple of copies for each item as well. Copied all credit cards, drivers licenses, health ins cards, etc. It worked so well that I ordered two more for gifts for my sons (as some of their documents were still in my file.) I put what I had of theirs in each and gave it as a gift. They were thrilled. So if you have grown children now out on their own, this makes a great gift will all their papers a parent might have. They are now prepared to add papers of their own. Also, there is so much info on the disc that a person will be well prepared for the future. The box is sturdy and well made.
02-26-11
Rated

5

out of

5
 by
riv2004
This will give you peace of mind.
This is a must have and will put your life at ease. This will get you organized and free you from being overwhelmed. It is so easy and quick process.You will have peace of mind after doing this process. If anything it is needed for the Health care Proxy, Will, Trust and Power of Attorney. I have ordered the Blue box in the past and also F08811 which was the silver box before this one. Thank you to Suze and to Janet and QVC for offering this product and the Suze shows.
02-26-11
Rated

5

out of

5
 by
grumpy37
Deserves 10 STARS- Excellent and it works
I can't believe I'm finaly getting everthing organize, It only took 62 years. I love the way you have everthing set up- Everthing works perfectly. The case is strong and closes easily. I've got a lot of disc to scan yhrough, you have a lot of imformation on them, for us. Thank You
02-15-11
Rated

5

out of

5
 by
DrSandy
Great Organizational Tool/Suze Orman Keeps Her Wor
Thank you Suze for creating a great organizational tool. I already had my will and trust completed but I think the silver box is a good place to keep it and all of the important documents one needs in case of an emergency and/or so others can locate the necessary items in case of illness, etc. It's reassuring to know that everything is in one place and can be grabbed quickly in the event of an emergency evacuation, etc. I also want to thank Suze for taking a personal interest in making sure that I received a silver box that would close properly. I tweeted her and she had her personal assistant send a replacement kit. I was impressed with Suze's follow-through to make sure that everything was made right. I really respect and admire Suze's genuine concern for others. She truly walks her talk-"People first...."
02-15-11
Rated

5

out of

5
 by
QVC Queen13
Love Suze and my Silver Box
This Silver Box has been a life changer for me. Thank You Suze and Thank You QVC. I have prepared by Will and Trust in less than 1 hour amazing.
02-10-11
Rated

1

out of

5
 by
shopper777
I was uncomfortable with this product
First off let me say that the case is heavy and would never contain all my documents that I would need to include. It also doesn't have a lock. So the case and folder is worthless to me. I was willing to pay the price for the software but was extremely uncomfortable with all the information asked not only for me but for my husband as well including social security numbers, dates of birth, complete address BEFORE i could access any information from the Must Have Document disk. I would think that the 4 Must Have Documents should have been explained as to what they do and why they are needed for me to determine if I wanted them and then to proceed with personal information. I think that Suze has the cart before the horse in asking all this personal information to access the information on the disk. I had documents completed in a lawyer's office and was never asked my social security number or that of my husband's. Too much information is asked and while you can check and say don't save, who knows if that is so. I wanted to see what documents she was recommending and why to determine if I wanted them or not. If not, no needed to insert my personal information. I am a fan of Suze but didn't like how she set up this product. I would have preferred a disk explaining what is offered or what you should have and them proceeding to personalize.
02-09-11
Rated

1

out of

5
NOT A GOOD VALUE
RECEIVED THIS ITEM DAMAGED!!!!! WHEN I OPENED THE CASE THERE WAS A BIG CHUNK OF PLASTIC BROKEN OFF INSIDE THE BOX. WHEN THIS WAS DEMONSTRATED ON T.V. WE WERE TOLD THAT IT WOULD WITHSTAND A HURRICANE..MAYBE SO BUT IF THE INSIDES CRUMBLE WHAT GOOD IS THAT???? DISSAPPOINTED IN THE QUALITY AND THE WORKMANSHIP....DOES NOT CLOSE PROPERLY SO HOW CAN IT WITHSTAND WATER?
02-08-11
Rated

1

out of

5
 by
indigo9585
The box is Plastic?
Disapointed that the "security" box IS PLASTIC! You can't lock the box. And there is NO WAY this thing would survive much of an impact let alone a fire. It might float (so does an empty milk jug) but wouldn't last long in a flood or hurricane. The first time it hit something it would be in pieces. The hinge is plastic, the latches are plastic. I for one wouldn't put all my "Must have" important documents in a box I can't even lock! So whatcha supposed to do? Buy a fireproof lock box big enough for Susie's box? Am disapointed at the quality of the box. For the price I expected more.
02-05-11
Rated

5

out of

5
High Quality - Worth Every Cent!
After looking over the items in this kit, it is a bargain for the amount of information, forms, organization and security it provides. I read a previous reviewer who said that you have to give your social security number over the internet. This is not true. You have the option to save that type of information so that it is automatically included on the forms you fill out or the option to not save it and enter the information each time you create a form. So it is not mandatory to give out any information you do not feel secure in giving. Suze even states that as she walks you through the program. I have started on the Must Have Documents and it is easy to use and explains everything in detail. Considering the fact that my information (financial, insurance, etc.) is scattered in different locations in the house, this is an ideal system to keep everything in one place in case of emergency. I feel better already. Thanks Suze!
02-04-11
Rated

5

out of

5
Peace of Mind 10 Stars
I received my kit a few days ago and started using it right away. It is simple to follow and the documents are easy to understand. The explanations are written in a way the average person can understand. I sent in a question and received and answer the next day. I will give the completed documents to my attorney for review, as Suze reccommended, just to be sure everything is 100% accurate. This provides me with peace of mind knowing I am so much more educated now about these very important matters. I know what to ask my attorney, tell my executor, beneficiaries and much much more. I can also educate my family and friends. Thank you, Suze, Janet and QVC
02-03-11
Rated

1

out of

5
 by
green eyes two
Not such a great idea.....
We were so excited to receive this and begin the journey of getting all of our documents in order. What we discovered was that before you can get any download any of the information, you have to provide alot of personal information, including your social security number.. This information is going over the internet! It defies all rules of security. How can one be certain that this important information is protected. Why was it designed in such a way, that all of your most secure information must be provided? We would love to use the documents, but we can't even get past the required information page to get them, because we are not willing to provide this information. It certainly was not presented in this manor. Extremely disappointing!
02-02-11
Rated

5

out of

5
 by
violet
Suze's attorney called me when I had an issue!
I bought this back in 2003.This is an awesome program! I had a local attorney question the system.I emailed Suze and her personal attorney Janet first answered me by email, then called me personally to discuss! Turned out my local attorney just wanted me to pay him to create a trust.Janet answered all my questions & even emailed the other attorney to address his questions. You will love how easy it is to put your mind at ease! I am buying again as mine didn't come with this awesome case!
01-23-11
Rated

5

out of

5
 by
Hello Friends
Thank you Suze!
I have ordered and used all the versions of Suze's protection system since the original green box, updated, shared them with family and friends, etc. This is possibly the best purchase that I have made from QVC for so many reasons. The information that comes with it, and forms, and now long-term updates online are invaluable. The organization and sense of security that I have from having my documents so well organized has had a profound impact. Having these basic resources organized allows me to approach other financial and organizational tasks with ease. Yes, it is time to update my four basic documents, and so easy to do wtih Suze's resources. I also keep a set of critical items in my bank box and this system has been so helpful to guide what to put into the safety deposit box. One warning however - the seal around the case is not watertight when you actually fill it with the required documents. Still, it is a cute case and very convenient, and the information and software are what I was buying. To think that I can just grab it and go! Not a big deal to put a clear plastic bag over it!
01-22-11
Rated

5

out of

5
 by
Sarai
The most important product you will ever buy
What an awesome product. I ordered this a while back, and I am so glad I did. I now have peace of mind knowing that all of my important papers are in one "organized" place. The CDs will walk you through step by step. I am not a computer friendly person at all, and even I was able to do this. Thank you Suze!
01-22-11