Suze Orman's Organize and Protect Financial System
Recommendation Test Anchor, don't delete
Recommendation Test Anchor, don't delete
In Stock
Sold Out
We're sorry.This item is not available at this time.
Pre Order Possible.
Low Stock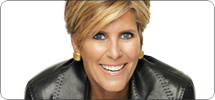 Suze Orman Organize & Protect Financial System
Recommendation Test Anchor, don't delete
Recommendation Test Anchor, don't delete
Reviews & Community QA
Rated

3

out of

5

 by

151

reviewers.
Rated

3

out of

5
 by
moore
good sales pitch
I didn't realize their is no lock on the box.If i have a strong box I would have liked to be able to lock the box.Mine is still in the box.Too late to send it back!
03-28-15
Rated

1

out of

5
 by
badger420
CD's don't work
Stupid me. I bought this kit a few months ago but just got around to opening the kit and beginning the process of getting organized. I put the CD's into my MAC and.......nothing. They don't work. Really bummed I didn't make sure they worked when I first got the kit. in reading the other reviews, I see that I am not alone.
03-28-15
Rated

5

out of

5
 by
Cherub63
Great investment!
Well worth the money to help you prepare and be ready for any future life events that may happen. Case is very durable and well made to hold precious documents and family heirlooms. I am considering purchasing a second set for additional storage of important papers.
03-26-15
Rated

5

out of

5
 by
Mamadog
I agree "excellent system"!
I am in this industry and I am screaming GREAT compliments about this kit. Get it, set a day aside, have your pc and printer ready, complete the templates, print them, go to the bank to notarize what needs to be notarized, deliver copies of same to whomever you need to have copies kept #ie: executor, your lawyer, your Suze suitcase# and then get on with your life!! I am unaware of any other tool like this to expedite and organize one's financial world so quickly, without stress, and so affordably. This kit is truly FUN and EDUCATIONAL to use, not too mention NECESSARY for all of us. Without this organized tool, one would need several people, lots of money, lots of time, and lots of running around in order to get these urgent resources completed. This alone could discourage folks from preparing and understanding the importance of wills, advanced directives, power of attorney forms, etc AND all of the wonderful current and reliable easy to follow education that comes via the CD's is interesting, fun, detailed, and should answer most if not all questions one could have. Your "Personal Financial Consultation" from a professional is IN the using and completion of this system. One day, a pc, printer, paper, notary and you are done! A MUST have and "do". Thank you Suze.
01-31-15
Rated

5

out of

5
 by
Blueydjudy
Excellent System
Being a former legal secretary, I knew from typing Wills that most of them are done on a boilerplate and wanted to see if I could do my own Trust and Wills. I finished them and took them to a Will & Trust attorney here in Nevada to have the Trust reviewed as recommended. I was charged only $150 and was told that the Trust was not only valid in Nevada but very well written. The attorney said that I could return with my husband and 2 witnesses to have the documents notarized and then I will move on to funding the Trust. The attorney said that she would help if needed but she was very impressed with the thoroughness of the Trust. The case provides an excellent system for organizing all the important papers that need to be available to settle the estate and the disk allows you to print out instructions on what to do upon death. Once I have completed the funding of the trust, I can put the case away knowing that I have planned for every eventuality. This was a huge expense saver and I highly recommend it.
01-27-15
Rated

1

out of

5
 by
Clayton
Does not work with Mac
Does not work with Mac desktop, i'am running Maverick operating system. I'am returning tomorrow.
01-25-15
Rated

4

out of

5
 by
Trending
Works with Window 7
I received the Financial System the other day ... It looks great but I was worried that the all important software said Windows XP/ Vista Compatible. I know the system was developed in 2010... but was glad to see it connected and worked well with Windows 7. I don't think it will work with Windows 8.1 since the operating system is so different so buyer beware.
01-23-15
Rated

1

out of

5
 by
LP457
Discs Sadly Out of Date
Had to return this product because the discs provided are not compatible with Windows 7 or 8. Luckily, after I received the shipment, I read the reviews before trying to use -- otherwise might have had the computer nightmares experienced by other purchasers. What I don't understand is why QVC is still pitching this out of date product (December 2014) or why Suze Orman hasn't seen fit to update it. Sort of shakes my confidence with both organizations.
01-20-15
Rated

1

out of

5
 by
CurlyQue
Suze Orman Protection Portfolio CDs
I ordered this kit a couple of weeks ago and the presentation said it would work for a Mac or a PC. I have a Mac with an up to date operating system and I loaded the first disc in and it wouldn't work. I emailed for help from Suze's site and as of yet no answer from customer service. I will mail it back at the end of the week if I don't hear anything. I am disappointed with the kit and the lack of tech support from Suze's company. Darn. I will update this review if the problem is solved!
01-19-15
Rated

2

out of

5
 by
stealthcat
Okay, basic stuff
I too wondered if this would work since it is dated 2010 and for Windows XP/Vista. It did however run fine on my Windows 7 laptop. This setup is worthwhile if you don't have a medical directive, a will, power of attorney, or a revocable trust. I guess those alone would more than cover the cost of an attorney for even one item. But, the majority of what is on the CD's is basic information I'm guessing the majority of people have or know already. But it makes a good quick reference tool. For me it's a good place to store important papers. Up until now I've just thrown car titles, birth certificates, etc. in a dresser drawer. One thing concerns me. Having all this stuff in a shiny silver case would be a gold mine to any burglar breaking in. Talk about identity theft! I also don't like the fact that all the forms are generated through an internet connection and you must enter personal information including social security numbers on the website. All this stuff would become ashes in a fire since the case is just plastic. Still trying to figure out where to hide this case in the house.
01-16-15
Rated

2

out of

5
Duplicate
Received this system today and unfortunately it is going back to QVC. I had purchased the boxed set of CD's of Suze Orman's a few years ago. The CD's in this are the same or at least offer the same information and documents as the boxed set I already have. It might be helpful if during the presentation this fact is stated. I like the case that this system comes in but the rest of the material is redundant. I can go to a office supply store and get folders to put important documents in. This system would be good for anyone who has NEVER purchased Suze Orman's previous CD's but if you already have those, this system offers the same material.
01-16-15
Rated

1

out of

5
 by
sugarbunny49
Original kit was great.....this one crashed my PC
I purchased the original kit years ago but wanted to upgrade, so I tried this "new" system. I expected that the software would be updated and work with Windows 7, but instead it crashed my system. The CDs were copyrighted 2010 and totally messed up my computer to the point where I had to use (AVG) "remote control" tech support to repair my system. The Will & Trust that I managed to partially print out was useless.....strictly for users in California (I'm in New York). I sent it back to QVC and got a complete refund.
01-11-15
Rated

4

out of

5
 by
Jen Pen
Great purchase
We bought this years ago when it was in a blue case. I love the books and organizational advice. The case closed up nicely and we keep it in an easy to retrieve area. Very easy and just ordered a new one so we can share older version with daughter who is just entering college and learning budgeting. Great stuff!
01-11-15
Rated

2

out of

5
 by
Barbie47
Not compatible with windows 8
Got this when I had the old computer and now that we are on windows 8 it sits useless in the closet. What do you do with it now?
01-10-15
Rated

5

out of

5
 by
Penny
Buy it!
I seldom recommend anything. However, this is one I've recommended to everyone I know. Purchased it for my parents, and the whole family has used it. Love it.
11-20-14
Rated

1

out of

5
 by
Dan In Maine
Not recommended for windows 7
Would be perfect if it would work on Windows 7. I wanted this to work so I tried it on my Windows 7. Hope that Suze comes out with a new version. Returning it tomorrow.
10-09-14
Rated

5

out of

5
 by
aprilwaters
Preview Your Review
I received this today and I loaded all CD's on my computer to make sure they worked because some reviews said they would not load. Mine all worked fine. As for the complaints that the case was cheap and did not seal tightly, all I can say is mine seals up very tightly, is not cheaply made. as for not having a lock, so what, if some one wants to steal the stuff inside, they would just take anything that is locked and break it open anyway. I want it to be convenient for whatever family member needs to get into it if I die, It is super simple and for those of you that complained because the insert says to have your lawyer look at it, hey it is just a suggestion to make sure you did not miss something. Don't do it if you do not want to, for the majority of us these forms will do exactly what we want it to. If you have a huge estate then you can afford a lawyer to fill them out for you anyway!!
09-20-14
Rated

3

out of

5
 by
janetg
Old DVDs
Great idea - but this kit has old DVD's that are not compatible with Windows 7 or 8. Very disappointing, since I had bought an earlier version of this kit a few years ago and only bought this one to update the older one. Never imagined Suze would send old technology!
09-17-14
Rated

1

out of

5
 by
purrsja
Preview Your Review
As with other reviewers, I was unable to have the time to use this product, until recently. I inserted the disk into my new Dell 8.1 laptop. Entered all of my children's info; printed out the draft; but could not open the Final Version. Too much money wasted and too late to return. This is the second Suze financial kit, I've ordered. It would be great, if it worked.
09-16-14
Rated

4

out of

5
 by
Marey
Genius
I used this in the older version and will now get this one to update. All the CDs work. (I have a Mac). I printed out all my documents and had then notarized. I think it is so funny how people are making a big deal that they are advised to have the documents seen by an attorney. It's like saying "talk to a doctor before using this exercize equipment." AND - OF COURSE an attorney will tell you the documents "may" not be good. Pahlease! They want you to hire them. Don't be fooled by attorneys. If you have your wishes in a revocable trust and will and are notarized, then they are legal. period! There are will's written on plain paper that are legal. I think it's very helpful and very organized.
09-14-14
Rated

5

out of

5
 by
TX HillCntry
Perfect For Loved Ones
My husband and I purchased this years ago when it was a green box. We were so impressed we bought one each for our two daughters and my mother. We outgrew the green box and upgraded to the current silver attaché case. If you have ever had to bury a family member that was not prepared with no documents in one place you would see the importance of being organized. This box helps a person to evaluate all their important papers and get their life in order. We have done everything to help our daughters settle our estate easy peasy when that day comes. If we have an emergency and had to quickly evacuate our home we know we can grab and go. The silver attaché box works fine...I suggest get it done and don't let it collect dust or sit in a hot garage. Don't be remembered by your loved ones in a bad way because they have to waste precious time or money to find your legal documents. It's the right thing to do and that way the survivors can close the estate with ease.
09-14-14
Rated

5

out of

5
 by
ROCKY1X
This product is invaluable!!!
I received this product as a grift several years ago and found it to be invaluable. I have updated my trust, will, advance directive, etc. several times; all without much effort or difficulty. As far as completeness and thoroughness is concerned I've had all my documents reviewed by a close friend who is an Estate Tax Attorney for the IRS. Her impressive was the package completely covered all my needs. She had only several minor suggestions; i.e. changing the state laws governing the trust from that of California to my home state, whose laws are a little more favorable for my particular situation. Finally I don't use the case; instead I keep the documents in a safety deposit box which is relatively inexpensive.
08-25-14
Rated

5

out of

5
 by
RiverWoman
Getting peace of mind
I am finally getting AROUND to working with my kit which I purchawed about a year ago from QVC. I am so excited to be starting on a project that will bring PEACE OF MIND - I began working on the first folder yesterday, it's the Social Security folder. I am only just beginning to realize how important it will be for us to have everything in ONE SAFE PLACE. It took about an hour for us just to find our Social Security information and cards for the folder! Today, we will MOVE ON to the next folder and begin the work on getting it all in one place, too. Day by Day we'll get ourselves in order with this wonderful kit.
08-07-14
Rated

5

out of

5
 by
Itsjustjoi
Yes it DOES work on a Mac
I do not know what the people who said it does not work on a MAC are doing, but either they have a real old computer, or they are not following the directions. I have an IMAC and it works beautifully on it. The previous version that I used a few years ago, worked on an IMAC as well (the blue box). I just bought this one, so that I could give the blue box itself to my daughter. We both have Living Trusts written with the Suze Orman software, and when I compared the overall language with the Trust my mother had, which was written by attorneys (and cost her over $800.00), the language was pretty much identical. All of the same issues were spoken to, and then some. I have to update my trust, so I decided to get the new software. And, like I said, I just popped it into my IMAC, opened the app, and signed in with my original account. It brought my information right up. I was able to update everything in just about 20 minutes. I am currently dealing with my mother's trust, unfortunately, as she passed away recently. My advice is use this software, because if she could have updated my name change as easily as I could now, I would be having less headaches! The two pages that I had to update in mine printed out exactly the same, and I am able to just insert those pages into my trust document replacing the old pages, and no one is ever going to be able to tell that they are new pages. This program is pretty great.
07-30-14
Rated

1

out of

5
 by
ram7
No activation code
I like to think that I can follow instructions. Tried to use the CDs and it asked me to use my activation code. Looked on the CD - nope, looked at the limited information in the "system" - nope, looked at FAQs - NOPE! I'm done - back it goes
07-17-14
Rated

1

out of

5
 by
linnie jo
do not buy
wanted this to work. although was to have worked on my mac, it would not. as others have done, i called the help line provided to no avail. NO HELP at all and my 30 days are over. lesson learned.
07-14-14
Rated

1

out of

5
 by
ATRSTRONG
Disappointment
Really Suzie! You thought of almost everything, except a LOCK. What makes you think I would keep my valuables exposed to any one. 30 day return policy has passed otherwise it would be coming back to ya'. SIGNED DISAPPOINTED
06-26-14
Rated

5

out of

5
 by
eldernan
Single professional woman uses this daily
I bought this product from QVC many years ago. I am still learning from this product and I recently retired. This product simplified my life, cut stress, and helped me transition from my formal career to a fulfilling retirement with ease. When there is too much stuff in this box, I sort through it and find that there are items I do not need. My life is complicated, but what I actually need for security has been simplified by this product. What I am saying is that this product can contain a sophisticated life in a box. By having this process to follow as time goes by, I know I am protected. I bought this long before it was online so if you do not want to store your stuff online, this product is still worth way more than you can imagine.
03-23-14
Rated

1

out of

5
 by
renebeans79
What A Waste
I purchased the older version and only tried to use it now. Could not open the cd on my lap top and could not get any response for help by telephone or on line. Wish I could return it.
02-03-14
Rated

5

out of

5
 by
CecileV
Invaluable Advice, Cheaper than a Lawyer
I had purchase Suze's CDs previously, so I had to return it. I would not buy this for the case alone, although I had to think twice. The case does put all your docs in one place and makes it easier for the executor. What you're buying is INVALUABLE ADVICE on how to get your papers in order…If you follow her methods, you can do no wrong. If you went to a lawyer, he will ask you to complete a few forms, the same information the CDs will ask you to gather. But he will charge you a fortune (the will alone will cost you more than $70). Once you have completed everything, bring them to the lawyer (the docs that will be contested by another family member, ie. will, power of attorney, health etc.). Please, please buy this from Suze…I don't know anyone else that does this well like Suze.
02-02-14