Suze Orman's Organize and Protect Financial System
Recommendation Test Anchor, don't delete
Recommendation Test Anchor, don't delete
In Stock
Sold Out
We're sorry.This item is not available at this time.
Pre Order Possible.
Low Stock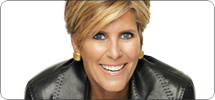 Suze Orman Organize & Protect Financial System
Reviews & Community QA
Rated

3

out of

5

 by

151

reviewers.
Rated

1

out of

5
 by
trgwenn
CD's just stopped working
Idea is so good...but cd's throwing up error messages and cannot startup at all anymore. Tried on Windows 7 and 8, pc and laptop...no-go and nowhere to go for Help. The few documents I got off were terrible looking, too. Seemed like a neophyte computer class "designed" the forms. Not good for such important matters. Should have just put the money towards real professionals. Poor purchase.
07-24-15
Rated

1

out of

5
 by
crispix45
EMPTY DISC
I have a laptop with the Windows 7 Media Center & Player and either it's unable to play the discs or in one case it says that the "DISC IS EMPTY!" I hate that I waited so darn long before taking it out of the box, I ordered it in January, but not ready, now it's July, I took it out of the closet. I call it my "007 briefcase." Now here I sit trying to get started on a whole new life the Suze Orman way and can't even get the discs to play. My personal CDs/DVDs play.
07-19-15
Rated

4

out of

5
 by
Corkster
money well spent
We bought this to help organize papers. There was a gas leak to our home and our neighborhood was evacuated. We emptied our safe and put other things into it. We were able to grab it and go. We have told our children about how easy it was to organize documents. We haven't used the CD's as we have wills, etc., but have offered them to our children. We also know it would make things easier for our children if anything happened to us. We are very happy with the purchase. The only thing that I would change is to make it fireproof.
06-24-15
Rated

2

out of

5
 by
kmach
Good idea but haven't used
Great infomercial to buy these. Got one for my husband and myself and one for my mom and her husband. I realized my mom and husband would not be able to figure this out and I got too bogged down in the details after about an hour of trying out the first disc. My husband said our accountant advised against using this product. : (
06-23-15
Rated

1

out of

5
 by
Josie2350
Like the idea...
I have a MAC and it is loaded with the newest version. Plus I also have the latest version of Adobe Acrobat Pro DC which Suze Orman said is needed to open disks. Well, the disks WILL NOT open and I left message for the Orman tech support, plus sent an email to the publisher, HayHouse, Inc. Fortunately, QVC is honoring the return policy, even though I purchased this in January,2015. The idea Ms. Orman has is good, but not executable. And a lawyer is needed to review the documents anyway, so get a lawyer to begin with.
06-20-15
Rated

1

out of

5
 by
elles
Does not work as described.
I purchased the Suze Orman's Organize and Protect Financial System. It will not open on my desktop MAC, even though the hosts said it would.
04-22-15
Rated

1

out of

5
 by
ranger-grace
Good Concept but on an unsupported platform
If you have Windows 8 or higher this will not work. It is unbelievable that this product is being sold on the Windows XP/Vista platform both of which are not even supported by Microsoft anymore. The product concept itself is amazing and it will be recognized on Windows 7 but I honestly would not recommend this until it is released on supported Microsoft Platforms. If you have to upgrade your machine from Win 7 this will not be usable for you.
04-21-15
Rated

3

out of

5
 by
Re-Re
Didn't know you still needed a Lawyer
Received my kit and couldn't wait, but after reading "Welcome Letter" Suze proceeds to tell you to bring it to your Lawyer to review your documents, and if you don't have a lawyer, you could contact Janet and hire her !! What a money maker ! Either way you still need a Lawyer.. the presentation is pretty in its silvery box-not fire proof, purple lining. Its being returned..
04-20-15
Rated

3

out of

5
 by
Gigi47
Great Concept
Great way to get organized and get those all important legal documents finally completed. three suggestions to make perfect 5 star - add an additional folder pocket for non-legal documents like religious as well as jewelry appraisals. Wish case was fireproof with a lock instead of plastic. Would be willing to pay extra for added safety.
04-20-15
Rated

4

out of

5
 by
Beckjoe
case not big enough
I have the older set with the blue case. I agree with others that the case is not near big enough to store all your needed papers .Is the silver one any larger? doesn't appear to be.And the case is breaking at the hinges. But the CD's are excellent for getting your will and other papers done. I suggest getting this for the CD's and getting your affairs in order. Then purchase an additional accordion folder at an office store. Also, people remember when you type your review...please don't do it in all caps! Very hard to read ...I just skip over these reviews.
04-13-15
Rated

3

out of

5
 by
Tisk
Hinge needs help
The Hinge Breaks pretty easily. I purchased one a while ago, but the hinge just broke. It totally broke through every hinge. Not very happy about that. Seems like if it will break. water could seep through. Now I am purchasing another, because maybe it is just some odd flaw.
04-12-15
Rated

1

out of

5
Very Disappointed!!!!!!!
I ordered this awhile ago and just got to open the box and wanted to start using the product. The CD's are for Windows XP...outdated....can't use in Windows 8.Thankfully QVC has an excellent return/refund policy. Love QVC... but Suze needs to get her act together and have updated disks or have only online availability. So disappointed in this product for that reason. Not going to fool around with this...back it goes.
04-12-15