Supersmile Zina45 Sonic Toothbrush with Teeth Whitening System
Recommendation Test Anchor, don't delete
Recommendation Test Anchor, don't delete
In Stock
Sold Out
We're sorry.This item is not available at this time.
Pre Order Possible.
Low Stock
Recommendation Test Anchor, don't delete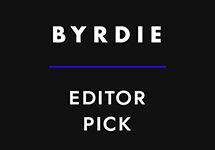 This is one of the carefully curated essentials that the beauty-obsessed editors at Byrdie–one of the largest beauty sites on the Internet–swear by.
Reviews & Community QA
Supersmile Zina45 Sonic Toothbrush with Teeth Whitening System
is rated out of
5
by
84
.
Rated

1

out of

5
by
Trishlet
from
No whitening
I like the product for what it does but not for what it says it does. It cleans your teeth well, but they shouldn't market this as a teeth whitening system, because it does nothing to whiten the teeth. I've been using it exactly according to the instructions for two months now and my teeth are not one bit whiter. I'll be purchasing an actual teeth whitening system now, like Snow.
Date published: 2021-01-02
Rated

3

out of

5
by
Toots71
from
Wear Sunglasses When Using
Bought the rose gold and ZOWEE! is this thing bright. Performance as follows: PROS: like any sonic toothbrush gives a good cleaning. The angled brush head directs cleaning to the gum line if you pay attention to the angle ... takes getting used to. The magnetic charging unit is pretty cool with USB plug included. CONS: The "on" button is on the back of the handle and hidden in the rose gold color so I kept fumbling to find it. There is no indicator when the charge runs out ... it just dies. I don't need the four cycles of cleaning ... most will use the first only. The polishing head is another "extra" that is really unnecessary to mimic a hygienist cleaning visit. The color is just overwhelming for me personally. I diligently used the toothpaste combo that was included for a minimum of one month and really saw little improvement, if any, in a whiter affect. OVERALL: It seems lately the sonic brands are including all these extra gimmicks to charge more for the product and I'm including the major number one brand. Do we really need to pay for all the fluff? Glad others are enjoying, but just overkill for me.
Date published: 2020-12-19
Rated

5

out of

5
by
Grandma313
from
I LOVE THIS!!!!!
I absolutely love this sonic tooth brush. I truly feel the clean after the use.
Date published: 2020-12-13
Rated

5

out of

5
by
cathyT
from
I Have This And Love It
I purchased this, at full price about 18 months ago. Worth every penny. This price is fabulous!
Date published: 2020-11-30
Rated

5

out of

5
by
AmpsGuy
from
WOW!!! Game Changer Folks - Run Do Not Walk...
I have been using a Phillips sonic toothbrush for 25+ years. I never thought I would leave them as they a great toothbrush. However, they changed the way they made their brush heads and use medium firmness - which is too hard per my Dentist - especially for people whom also brush hard. While they do make softer brush heads, not in their Premium White Brush heads which per them, has the best cleaning and stain removal. I was not happy with the Phillips brand anymore. I love this brand's toothpaste check that out (awesome). So, I thought I would try it and return if it did not work out. The same day I bought this one, HSN, had the Sonic Care on sale so I bought that as well, as I figured this was just another gimmick (and there are lots of them). I used this one first (SS), and after the first day sent the Phillips Sonic toothbrush unopened back to HSN which was the same price ($99 --- on SS website over $200 for this unit). Pros: stain removal is superb Very gentle on your gums and ADA handle so you hold handle correctly for best brushing per the ADA Soft DuPont brush heads - very nice. Did I mention soft as it bears repeating! Stimu-gum (exclusive) - its massages your gums to increase blood flow - feels nice to Super Shine polishing round head like a dentist must remove stubborn stains, although so far, the regular two-minute brushing seems to be tacking that in combination with using their toothpaste – not required but does offer better results. Nice looking 2-minute auto shut off Cons: one button operation so you must cycle though the options. So, for example, if you want the 4th option you would press the button 4 times. Overall, I am SO glad I found this. I really love love love this handle. Its working so good, my teeth feel so clean and they are getting whiter - I suggest the super smile toothpaste for synergistic cleaning. Don't get caught up in the bush strokes. This unit has 33,000 and Philip Sonic Care is up in the 60,000 but does not do the job of this one. The brush heads do need replacing every 3 months and on par with other brush heads in this price point. I am very dental retentive, and this is the one you want! To date, this is the BEST electric tooth bush I have used in my lifetime. Get it you will love it :) PS: I was NOT compensated or paid to write this review, nor do I work for Super Smile or QVC or any of their subsidiaries. This is my honest consumer review/opinion based on using sonic technology for 25+ years.
Date published: 2020-11-30
Rated

1

out of

5
by
Rogue12
from
Still waiting
I have ordered this item 11/06 the est. delivery was 11/16.. it's been in west Columbia since 11/09.. Today's date is 11/25.. I will like to know when will I receive my Supersmile Zina 45 Sonic Toothbrush with Teeth Whitening System
Date published: 2020-11-25
Rated

1

out of

5
by
pdel
from
Not at all what I expected
I did not like this at all. It is pretty ...but it just sounds like a cheap buzzing bee . I didn't even keep it ONE day . Some may like that annoying feeling and sound but it is not made like our other sonic toothbrushes. Going back asap !
Date published: 2020-11-22
Rated

1

out of

5
by
Anonymous
from
Oh no
Says this was delivered yesterday by the post office but it was not here. Now what? Over $100 and no package
Date published: 2020-11-22