Simone I. Smith Sterling Lollipop Pendant with 18" Chain
Recommendation Test Anchor, don't delete
Recommendation Test Anchor, don't delete
In Stock
Sold Out
We're sorry.This item is not available at this time.
Pre Order Possible.
Low Stock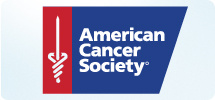 The manufacturer will donate 10% from the sale of each item to the American Cancer Society with a guaranteed minimum donation of $5,000.
Recommendation Test Anchor, don't delete
Recommendation Test Anchor, don't delete
Reviews & Community QA
Simone I. Smith Sterling Lollipop Pendant with 18" Chain
39
39
Lollipop
Purchased this in the red/garnet and just love it! The lollipop is just the right size to show up on my neck and I love the garnet gemstone! Will wear this in honor of my mom who is a 4 year colon/liver cancer survivor. Thanks to Simone for all she does for the American Cancer Society and thank you for bringing this to QVC!
01-13-14
Bought two!!
I bought blue and pink and I also have 2 of different sizes and colors from another store and I love them. I wish all the colors were available, not sure why there going for good. I don't care about her logo or saying on it it's so small no one would see that anyway. It's on the top of the lollipop. That's enough for me. I wouldn't return an item that was for a special cause either.
01-10-14
Lovely Lollipop!!!!!!!
I am so happy to get this. I read the other reviews about the lollipop being small and I am surprised because the size is just right. it has a big enough presence to make a statement. The pink color is a bubblegum pink which is so pretty. I agree the Macy's style is bigger but this one is still really cute and subtle enough to wear to work.
12-14-13
Lollypop sad second
I was SO happy to get this now I feel only saddened. It does not have her logo " A Sweet Touch of Hope" or her name, thereby, looks like a knock off. Plus, my stem looks warped. Will be sending this back and visting Macy's to buy. A little more price wise but I support the cause and love the uniqueness that Simone envisioned this to be.
10-16-13
A sweet treat that you get to wear!!!!!
This was such a creative idea!! I've purchased all the colors for myself and even as gifts!! A sweet charm that will add fun to your outfit!!! Everywhere I go, someone asks me where I've bought it! Of course, I'm terrible and say it was a gift!!! Loool Can't have everyone rockin my lil lollypop!!
07-22-13
Lollipop
I have purchased the regular size and the Mini, all from Macy's. Then I decided to purchase one from SIS site. The one from the SIS site is MUCH bigger!! I wish I had known this before purchasing 5 from Macy's. I am guessing the ones sold here are the same as the Mini's sold at Macy's
07-14-13
Very Disappointed.
Waited for the red to come back in stock. Just received and very unhappy. Dull and light weight. Not much to the piece. Was very anxious to receive, but unfortunately it will be going back.
06-15-13
Simple And Sweet
I purchased a red, blue and purple lollipop. All three are well made. The chain is fairly dainty and it is real silver so keep that polishing cloth handy. Can't wait to give them as gifts (keeping the red one for myself). What a great gift to give, twice!
05-24-13
Daughter loves it
This is a really cute piece of jewelry, with a great cause behind it. My daughter's birthstone is Amethyst, so we got the purple enamel with the amethyst stone. She loves it. Our family has been touched by cancer more than once. The fact that part of the proceeds go to the American Cancer Society means a lot to us. God bless those people and their families facing this horrible disease. Thank you Ms. Smith, and continued wellness to you and yours.
02-19-13
I Read The Reviews And Ordered Anyway....
But it is just so small. Too small even for infant jewelry, so my red lollipop is on its way back.
01-30-13
Cute Idea
I purchased the green and the blue to represent my two little grandsons. LOVE the lollipop, however the chain is horrible! The green one's chain came all knotted and just wasn't worth taking to a jeweler. I put both of them together on a much heavier, substantial sturdy chain. Would have given it a five star rating, but the chain really cheapened it. QVC did give me a $5.00 credit for the chain. I appreciate that.
01-28-13
hmmmm
Was disappointed in the small size and dont think it's worth almost $60.00 with shipping and tax.. Sorry, wanted to love it!
01-24-13