Samsung Galaxy Prepaid Android Tracfone with 1200 Mins, Text Data & Accs.
In Stock
Sold Out
We're sorry. This item is not available at this time.
Pre Order Possible .
Low Stock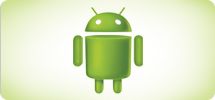 Learn More About the Samsung Galaxy Centura from TracFone
Description
Get the most out of every minute with the Samsung Galaxy Centura Tracfone. It gives you all the great features of an Android(TM) smartphone--without the hassle of a phone contract! And with a whopping 1,200 minutes, 1,200 texts, 1,200MB of data, and up to a year of service if activated within 60 days included, this is a remarkable value you won't want to miss!
What makes the Samsung Galaxy Centura S738C Tracfone special? It lets you text, email, and enjoy your favorite websites with just a swipe of a hand across the beautiful 3.5" diagonal touchscreen display. Take pictures or video with the 3 megapixel camera. And when you're driving or if your hands are full, Bluetooth technology helps you stay in touch.
How does the TracFone service work? You get all of the above minus activation fees, contracts, monthly bills, or credit checks. You pay for the service up front, and with this package, you get 1,200 minutes of phone service, 1,200 texts, and 1,200MB of data for up to a year if activated within 60 days. You also get triple minutes for all future minute purchases for the life of the phone, which means you get three times the minutes for every minute you purchase in the future.
What's in the box? Samsung Centura S738C Tracfone, AC wall adapter, car charger, cover, USB cable, a Promotional Airtime PIN for 1,200 minutes of talk, 1,200 texts, and 1,200MB of data/1 year of service when activated within 60 days, and triple minutes on future minute purchases for the life of the phone.
You'll also receive an information card with instructions for downloading the Android App Pack, including Office Suite Pro 7, a 1-year IndieFlix subscription offer, a $50 Printerpix voucher, and way more.
From Samsung.
Wireless capability may require a network connection, additional accessories, and/or a service connection fee.
Access to and use of the Internet may require payment of a separate fee to an Internet Service Provider.
Use of Bluetooth technology may require Bluetooth software and compatible accessories.
Includes Samsung Centura S738C Tracfone, AC wall adapter, car charger, cover, USB cable, Android App Package, Promotional Airtime PIN for 1200 minutes of talk, 1200 texts, and 1200MB of data/one year of service when activated within 60 days, and triple minutes on all future minute purchases for life of phone
Android 4.0 Ice Cream Sandwich OS
3.5" diagonal touchscreen display
3MP camera/video recorder
Built-in WiFi
3G-connected
microSD port, up to 32G (card not included)
Cannot ship to Canada, Guam, PR, VI, or P.O. boxes
Measures approximately 4-5/8"L x 2-3/8"W x 3/8"H
UL listed adapter; 1-year Limited Manufacturer's Warranty
Imported
Reviews & Community QA
Rated

2.4

out of

5

 by

182

reviewers.
Rated

1

out of

5
 by
sailboater
Worst purchase I ever made on QVC
I had to use a stylus with this phone and still had a hard time getting it to work. It would take me 20 minutes to get a call through. I thought it was me...until I had my daughters and others try the phone and they said it was a dud. I recently got a new Apple phone that works great. You just barely touch it and it works...no stylus! I should have returned this phone but I was going through a lot with a piece of real estate and had a lot of other things on my mind. I regret keeping it past the time I could return it. All the minutes are great....but if you can't get the phone to work right...the minutes are worthless.
01-11-16
Rated

5

out of

5
 by
DartShooter
Starter phone
I purchased this phone for my 13 year old daughter to teach responsibility and accountability. Rather nice little phone. Easy to learn.
12-28-15
Rated

1

out of

5
 by
Flower 62
Nightmare situation
My sister bought the phone in August and in December, friends complained that they couldn't get through to her because the number had been disconnected. I called Tracfone (non-English speaking people and had trouble relating issue). Talked to three different people. Turns out the number had been changed and all minutes were deleted. When she asked for number back and minutes returned, she had to answer security questions. They said she answered everyone wrong and would not talk to us anymore. Never again will any of us do business with this company. I would give "0" stars if I could. Do not waste money and time. The good thing is we called QVC and was advised to pack it up and send it back so we did and her money is to be returned to her account BUT she is now without a phone. But QVC should not endorse this product. Doesn't look good on QVC to endorse.
12-09-15
Rated

1

out of

5
 by
wek
froze up had to reboot twice
Samsung Tracfone froze up twice when setting it up. Typing key board too small for my fingers. I'll stick with an LG Tracfone next time.
11-15-15
Rated

1

out of

5
 by
TGICK
Junk
I would consider myself computer savy, have used several Tracfone cell phones in the past, and was looking to purchase my first android smartphone. The Samsung Galaxy Centura worked fine from the start, just slow. But as time went on the phone started having severe memory problems forcing me to have to reboot the phone continuously. If I try to use the phone app, it will call only after a waiting period of 5-10 minutes. So this phone overall has proven to be nothing but junk. I'm now looking to replace it with another android cell phone.
07-07-15
Rated

3

out of

5
 by
tentaro
Decent Phone for your kids
I bought this phone since it was one of the first android phones out for Tracfone and in the beginning was happy. It was a decent size and ran ok. After a while though, it feels slow and I have to uninstall apps to install different ones. While I was pleased with buying it at first, the amount of RAM in the phone is not enough for a normal smartphone user and will frustrate you in the long run. Best use is.... buy it for your younger kids that are begging for a smart phone.
05-15-15
Rated

1

out of

5
 by
Pasta1946
Hate This Phone
Everything everyone has said negative about this phone goes double for me. Phone won't receive calls except through the car. Have to take battery out often to reset it. I would not recommend this to anyone. Don't waste your money, I did. I had an LG before and it was great.
05-04-15
Rated

1

out of

5
 by
GolfinGal
A Disappointing purchase!
So sorry I purchased two of these phones. They have been problematic from the get-go. We prefer to use Tracfone so that we will not have a monthly bill; it works for my family. However, as soon as I use all of my minutes on this phone, I will definitely stop using it. Was trying to upgrade ~ but what a disappointment!
04-30-15
Rated

2

out of

5
 by
brnizs54
Phone Gone Wrong!
I've had this phone about 15 months. Worked fine until the last 3 months, started vibrating, screen freezes, and shuts down. The clock loses time (6 hours or more), and must turn the phone off and on several times before it decides to stay on only briefly. Tracfone customer service isn't much help, hard to understand the person's accent, they want me to send my phone in before they'll sent me a replacement. Not gonna happen! I will probably change phone service, don't want the problem replaced with another one like it.
04-13-15
Rated

5

out of

5
 by
New to QVC
Awesome purchase for price
I was pleasantly surprised with the simple online ordering and speedy delivery of my new phone (received in 2 days). My package was complete with all products ordered, phone activation was a breeze and I am overall happy with my purchase. I don't talk on the phone often so this offer is unmatched with a new phone and data plan. I will definitely order more of the great products QVC offers.
04-02-15
Rated

1

out of

5
 by
willchill616
Waste of Money
I bought this phone for $99.99 and for about 2 weeks, it worked just fine. Then it started freezing when I go to certain apps, the time automatically goes back 6 hours, and I constantly have to take the battery out in order for it to work. For the price, I expected it to at least function correctly.
03-24-15
Rated

1

out of

5
 by
bigbear
piece of junk
I have this phone. It is junk. After receiving it , the phone died and to order another from trac fone. received a new reconditioned fone and that one died also. Try dealing with people in customer service that don't speak English!!!!!!!! Don't bother with this one
03-24-15