Pandigital 9" Color Touch Screen Multimedia WiFi eReader
In Stock
Sold Out
We're sorry. This item is not available at this time.
Pre Order Possible .
Low Stock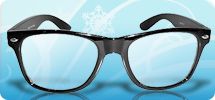 Description
Multimedia--made better. The future of entertainment is here with the 2GB Pandigital WiFi eReader. Enjoy access to your favorite pictures, videos, and music. Or browse the Barnes & Noble eBookstore for bestsellers and over 500,000 free classics. Customize your library for multiple users and check out the latest games. All of your content will look great on the 9" diagonal color touchscreen, perfect for reading or watching videos.
No need to worry about being tethered to a computer, either. This eReader boasts built-in 802.11b/g wireless connectivity, meaning that, as long as you're within range of a WiFi connection, you'll be able to jump online. Check your e-mail, surf the Internet, and download the latest eBooks without needing to plug it into a computer. Staying connected has never been easier.
It's not just an eReader--it's so much more than that. With access to the web and your pictures, videos, and music, it's a portal to your media. From Pandigital.
Wireless capability and use of public wireless locations or hot spots may require a network connection, additional accessories, and a service connection fee.
Access to and use of the Internet may require payment of a separate fee to an Internet Service Provider, DSL line, or more.
Includes 2GB eReader, rechargeable lithium-ion battery, 4GB MicroSD card with SD adapter, AC adapter, USB cable, and cradle/stand
9" diagonal digital TFT LCD touchscreen display
2GB shared internal memory
Built-in 802.11b/g wireless connectivity
Audio and video player
Digital photo album
Alarm clock
Games
Measures 9-1/2"L x 5-3/4"W x 1/2"H
UL listed; 1-year Limited Manufacturer's Warranty
Made in China
Reviews & Community QA
E166914 - Pandigital 9"TouchScreen Color Multimedia WiFi eReader
578
578
SHORT SHELF LIFE
This is my third Pandigital product. My first experience was with a digital picture frame and 2 touch screen eReaders. In all cases we had simular issues as everyone else that has posted a less than favorable review. The device shuts itself off and will not come back on. In every case the items lasts just outside of the warranty. I will not be purchasing anything Pandigital again. I recommend QVC sever their relationship with this vender completely. Between the three purchases I could have had a ipad.
12-18-12
After 14 months...
Had my pandigital for a little over 14 months, it worked OK, not the best but it did work. I used it for reading purposes only, I never bothered to do anything else because when I tried it would just be a waste of time. I have always had a little trouble with turning it on once it was turned off or if the battery died, so I diligently tried to keep it on, and keep it charged. However, one day, I pulled it off the charger, and it was turned off, so I tried to turn it on, and it just would not come back on! The green light came on as if was about to turn on but the light quickly went away with each attempt. The eReader just died after 14 months! Last Christmas I purchased another Pandigital product (SuperNova), needless to say, that product did the same thing in less amount of time! I would not recommend Pandigital products to anyone.
11-19-12
This device is a big piece of JUNK!!!
I bought this device a little over a year ago from QVC and I am so sorry I did. I have had problems with the device turning on and off from the beginning. Recently, I could not get the device to turn on at all. I called Pandigital and they were nice enough to send me a new charging cord because I thought the charger might have gone bad. That did not work. I still couldn't get the unit to turn on. I called back and explained to the customer service rep the problem I was having not being able to get the unit to turn on. He asked me how long I had had the unit. When I told him it was a little over a year (19 months) he promptly told me that it is no longer under warranty and there was nothing I could do but go out and but a new device. THAT IS RIDICULOUS!!!! I know you get what you pay for and the device wasn't that expensive. But I work hard for my money and $200.00 is not just chicken change!!! I will never ever buy a Pandigital product again. And if I see their products advertised on QVC I am sorry to say I will now change the channel. QVC how did this make it through quality control?? If I could give it less than one star I would.
08-28-12
a piece of garbage...
I have had nothing but problems since I purchased this! I'm sitting next to the WiFi connection in my house, where all the computers work, and the Pan Digital says there's no wifi. At one time it did let me download books, but now it says "warning: unknown exception" whenever I try to update my library. Their customer service has been NO HELP AT ALL. What a waste of money!
02-19-12
DISAPPOINTED
I TRIED TO SET THIS eREADER, BUT TO NO AVAIL. I STILL WANT AN eREADER, BUT WILL BE PICKY ON THE NEXT PURCHASE.
01-31-12
Pandigital
Hard to navigate, very slow downloads, the unit stopped working five months after it was first used, Pandigital was no help in fixing the problem, the unit is still dead
12-15-11
TOTAL PIECE OF TRASH!!!!!
This did look good on the TV and it was offered on easy pay and an affordable price. Since I am in college, I thought it would be handy rather than lugging my laptop around. It does not play videos. The touch screen doesn't work on a daily basis and I have to power down and power up again. The touch screen is also flaky and will not respond to touch. The battery does not hold the charge. The battery will not even last through a 5 hour school day! You can not download any android applications on it. The calendar is cumbersome and sometimes you have to enter an event more than once to get it in the calendar. I have not found a book nor a magazine I could download on this. The only thing I use this for is an alarm clock. So trying to save money was a total waste of money. I just ordered a Samsung Galaxy and hopefully I can sell this piece of trash on Ebay.
11-16-11
Like so far - still have lots to learn !
I purchased this item in December, 2010 and have enjoyed using it on wi-fi and reading book. I know that it has many features and I feel like I still have plenty to learn. I know that I jumped on this when it was first offered and there have already been a few "upgraded" models offered. Will probably pass this on to a family member and purchase an upgraded version in 2012. I have surely gotten my money's worth out of it already !
11-07-11
pandigital 9 in reader
With my first pandigital i could not down load books from Barnes& Noble after many hrs with B&N & pandigital they recomended my return of the device. It took5 weeks to get a replacement. Now I am trying to charge my new pandigital ( they say it takes aprox 4 hrs & it is over 9 hrs & it is only at 80%. Wish I could get my money back on this purchase
10-22-11
so far so good
I brought three ereaders in June, for my daughters, and so far they are working as advertised. It is a little slow and the kids can't access pandora or slacker on the ereader but otherwise we are pleased. I read the negative reviews and was very concerned but no problems so far. I will keep my fingers crossed since I can't return at this point.
10-21-11
poor upgrade
I had no problems until the upgrade. After it was upgraded the battery always said low and it would not charge correctly :(
10-09-11
Good Idea, Poor Execution
After viewing the upgraded version of this product, I could hardly wait to receive mine. I'm very disappointed that the eReader doesn't work as advertised. The one I have will not hold a charge; so, every time I turn it on, the battery low message appears over and over. If I could return this eReader, I certainly would; however, I bought it in the middle of June, and three months have passed. I kept thinking the situation would improve. Now I understand why the product is so affordable. Too bad it doesn't work well.
10-06-11