Mr. Christmas Set of 5 Customer Choice Porcelain Music Ornaments
In Stock
Sold Out
We're sorry. This item is not available at this time.
Pre Order Possible .
Low Stock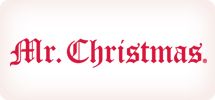 A Poll from the North Pole
It's time again to vote for your favorite Mr. Christmas ornaments! Your choice may be included in the 10th-anniversary edition Customer Choice Set, available during next year's Christmas in July® Sale. Vote today.
Description
'Tis the season for giving! Each of these porcelain music box ornaments comes with a decorative bag--making a charming gift for a teacher, neighbor, or friend. Open the ornament and you'll discover that it plays a favorite Christmas carol while a festive animated scene comes to life! From Mr. Christmas.
Includes cupcake ornament, gingerbread man ornament, snowman ornament, Santa hat ornament, Christmas tree ornament, and five decorative gift bags
Each ornament opens to reveal an animated scene and plays a Christmas song
Porcelain ornaments
For indoor use only
Ornaments measure approximately 4-1/2"H x 3-1/2"Diam
Made in China
Reviews & Community QA
Mr. Christmas Set of 5 Customer Choice Porcelain Music Ornaments
61
61
Could Not Go Wrong!
These were the most beautiful ornaments I have seen. The quality is there and everyone I gave one to fell in love with them. Having the gift wrap & card included made it a perfect gift. Thank you, not sure you can top these next Christmas!!
01-15-14
Very Happy with my purchase!
After I reviewed some of the poor reviews and I was surprised to say the least. I ordered these last summer in preparation for gifts for my staff as I have done in previous years with Mr. Christmas ornaments. I was VERY pleased with each one (I order two sets) and my staff loved them.
01-01-14
Cute but slightly sloppy
They are cute. I bought them for gifts. I think for the price point they are cute, but would not have minded paying more to not get a messy painted product.
12-28-13
Cute!
They are very cute! I ordered 2 sets (10 ornaments altogether). While I am generally pleased, there were some flaws on 3 with how the characters & center were glued (the characters hit the house/tree in the center). That was frustrating, but i was able to fix myself with a glue gun. Also, 1 ornament's music box sounded rough. I would rate this 3 1/2 stars, but since that is not an option, I'm giving it a 4 because they are adorable & nice for the price, but craftmanship needs to be improved. Also, I know others didn't get the cupcake for Christmas, but they do have candy canes painted on them and those little bears going around are so cute. That's my favorite one!
12-12-13
5 gifts in 1
bought these as a thank you for my friends who helped me out so much when I my husband drowned this past summer. They asked for nothing, so I thought a little love gift would be nice. I wrote 2013 on each one so they would remember that year. They loved it!!
12-07-13
Very disappointed!
I ordered this set with the intention of giving one to my granddaughter each year for 5 years. As I looked them over, I noticed that the cupcake and the Christmas tree had chips in the paint. I also noticed that one of the gingerbread men runs into the tree he is supposed to be skating around. Very disappointed and going back! :-(
12-06-13
Very cute, but sloppy craftsmanship
I bought these intending to use them as gifts, but the paint was very sloppy, they were chipped, 1 was covered in big globs of glue (it wouldn't come off), and some were not put together well. I really like them, I just wanted better quality ones, so I called and ordered a 2nd set. I compared the 2 sets to pick the best 1 for each style. I did keep more from the 2nd set, but they're still not what I felt comfortable giving as gifts. I decided to keep them for myself. I understand hand painting isn't perfect, but when the gingerbread man's smile is a red smear taking up the entire bottom 1/2 of his face, that's just sloppy and rushed. If they would take more time and do a better job, I would've bought a set for gifts and a set for myself. And I did call the company like the card in the pack said to do, but they wanted me to pay to ship them back and wait 6 weeks! What horrible service. Of course QVC took care of it. Never a bad experience here.
12-01-13
Outstanding Quality
This might very well be one of the best purchases I've made at QVC. Each ornament is absolutely beautiful with amazing detail. They would have been wonderful just as a simple ornament, but the fact that they open, play music, and have animation is extremely impressive. They make great gifts (they each come with their own gift bag and tissue paper). I am proud to give them to my friends this Christmas.
11-28-13
highly disappointed
not near as nice as last years I have one that was very hard to open another that the piece is not in very well on the bottom. Would have shipped them back if I was not giving them for gifts on thanksgiving not sure if I will give them another shot next year or look for a different gift for my grand-kids The bags and tags are not as nice either. .
11-27-13
Love! Love! Love!
These ornaments are ADORABLE! I am keeping 2 and gifting 3. I can't wait to see what designs will be out for next year:) Thank You Mr. Christmas & Qvc.
11-26-13
Exceptional Product
I bought these for office gifts and am thrilled that I did now that I've opened them. THey are absolutely beautiful and a gift that I'm sure will be enjoyed for many years by the recipients. Price was awesome also.
11-25-13
Love them!
All I can say is these are adorable. Bought them as small gifts but I just might have to keep them all for myself! :-)
11-24-13