Montel Williams Living Well 6 Quart Pressure Cooker w/ Accessories
In Stock
Sold Out
We're sorry.This item is not available at this time.
Pre Order Possible.
Low Stock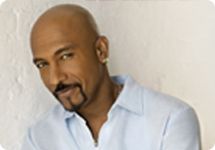 Reviews & Community QA
Montel Williams Living Well 6 Quart Pressure Cooker w/ Accessories
363
363
not for a rookie
I purchased and was amazed how difficult it was to work. I am a beginner I admit but the different parts was mind boggling on how to put together and use. I gave to my mother who has used pressure cooker for 50 years and she could not figure it out either. I then gave it to my daughter in law and she posted it to sell on local website. I would not recommend this product.
04-21-14
Not as advertised
This product was supposed to make cooking time much shorter, but that is not the case. By the time it warms up, the meat is browned, and then goes through the cooking time, I could cook it in my oven just as fast. I was not impressed with this pressure cooker at all!
03-11-14
bad purchase
This item worked well for approx 16 months. Then the part that holds the stem in for pressure fell off. I called 5 times to get the replacement part and 5 times they were not right now they tell me past the time of replacement so I will not be able to get the part. Now I will only buy brand name that has a better warranty that the company stands behind.
02-23-14
My Go To Slow Cooker and More
Including this one I have 7 various slow cookers and this is the one I reach for every time. I love the browning feature and the ability to bring the food up to heat very quickly then switch it to slow cooker and let it do it's thing.
02-06-14
Love it
I have read some bad reviews on this cooker but I've 'had mine for well over a year now and have used it dozens of times and I have never had a problem with it. I absolutely love it! It makes a mean batch of pulled pork in no time! I have always been afraid of pressure cookers like my mom and grandma's had. This one, there is nothing to be afraid of at all and you don't have to watch it like a hawk. I would be lost without it!
01-28-14
Awsome
The best pressure cooker. I love it, it's easy to use and also the pressure relief valve is really nice you don't have to release it yourself just push a button and the pressure comes up on its own. I feel safer
01-26-14
Lasts about 6 months
I bought this and was thrilled with it for about 6 months. The first thing that happened was the little pressure valve got lost, luckily they include an extra one because you cannot find parts anywhere on the internet. Now it won't hold pressure. I really hope Montel reads these reviews because I trusted him to have and sell great appliances. Every time I see this pressure cooker I just see my money flying out the window. I called Montel's customer service, was on hold forever with someone in India (maybe) told to hold again and then was disconnected. I will buy a reliable brand name after this. Lesson learned!
12-09-13
NO SUPPORT FOR LOST FLOATER VALVE!!
I received my pressure cooker as a gift from my mom. I used it maybe 5 times until I lost the float valve. ( Very poor design for the product!!! ) Now I can't use it at all. I called the phone number in the back of the Owners Manual only to have them tell me the Montell Williams Living Well Pressure Cooker service support has been discontinued. I was to leave my name and number to have someone call me back. That was 3 wks ago. I called again today to complain to get someone to call me back. I've had it for a year and now it's USELESS!!! Does anybody know where I can find a float valve? I would NOT recommend this product, especially since it's discontinued. THERE IS NO SUPPORT OR Replacement parts available!!!!
12-09-13
Was Great...
Until my lid broke and no on sells replacement lids.
11-10-13
Lost parts
I lost the valve and can't find where or how to replace one so don't buy this it's great when you have all the parts
11-01-13
2 years old and working great
I use mine 2-3 times per month and it works great! Perfect appliance to cook 8-10 boneless skinless chicken breasts and freeze them for use in salads and other dishes . Also great for beef stew.
10-16-13
happy
I love my pressure cooker , I use it for slow cooking , and pressure cooking never had any problems. Just hope I don't have to replace any parts ! I've had this pressure cooker for several years. Very happy with the product .
09-14-13