MaxiClimber Sport Vertical Climber with Elastic Assistance
Recommendation Test Anchor, don't delete
Recommendation Test Anchor, don't delete
In Stock
Sold Out
We're sorry.This item is not available at this time.
Pre Order Possible.
Low Stock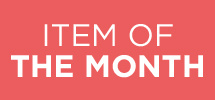 Each month, we're spotlighting an item we think you'll love. For January, it's the MaxiClimber Sport—an easy-to-use fitness machine to help get your routine moving in the right direction. Skip the gym & meet your goals in the comforts of home!
Reviews & Community QA
MaxiClimber Sport Vertical Climber with Elastic Assistance
is rated out of
5
by
79
.
Rated

1

out of

5
by
Steve71
from
Dont Buy
Resistance bands break and the manufacturer wont sell replacements..... if you are out of warranty you are out of luck...
Date published: 2019-08-29
Rated

1

out of

5
by
artsandbeauty
from
Great concept - terrible execution
Most of its inside mechanism is plastic. Some of the parts arrived cracked and broken (no wonder, since the packaging was so thin). I got a replacement for the plastic rollers, but the rest of the rollers wore off in just a couple of months of semi-regular use. But the worst part is the loudest squeaky sounds it produces with each move. It hurts my ears. Even my neighbors hear the noise! Maxi Climber customer service is not helpful at all. They keep claiming that they never received my emails. I sent 4 emails and called twice. All they did over the phone was asking me to email them a proof of purchase, which, of course, they said they never received. At this point, I'm done wasting my time on this piece of junk. It belongs in garbage. I just placed an order for a different brand.
Date published: 2019-07-31
Rated

5

out of

5
by
elsieq
from
Little Wonder
This equipment fits easily anywhere in your home; it is lightweight and the tension can be adjusted as one progresses and can take on additional weight.
Date published: 2019-07-08
Rated

4

out of

5
by
Merlin1
from
Great workout!!
I love the workout I get from this machine. It isn't top of the line but for the price it does the job! I have been searching for something to get my heart rate up without any impact or awkward positioning. I have a bad neck/back. I am up to 20 minutes and would like to go longer but by about 15 or so my feet get sore from the small foot pads. That is why it is not 5 stars is the foot pads need to be bigger!! Otherwise best workout I have had in years with my bad neck issues. I have had it about a month and I feel more toned and stronger already! Can't wait to see long term results!
Date published: 2018-09-28
Rated

5

out of

5
by
AmySCincy
from
Great exerciser for the price
Overall this is a great adjustable resistance climber. Great to do in front of the TV. Surprisingly, just a few minutes a few times a day you get a pretty good toning workout. Folds pretty easily for storage.
Date published: 2018-09-25
Rated

2

out of

5
by
DT1986
from
Great workout, Terrible machine
The workout it gives you is exceptional. It will work out your entire body and even on the easiest setting you will feel the burn almost instantaneously. I immediately saw why they only recommended working out for 15-30 minute intervals lol. I am a 32 yr old woman who despite always being an avid runner, needs to loose a bit of weight after recently having my son and without having much free time to hit the gym i found that this was the perfect 'stay at home mommy'/ quick but effective workout machine. I am telling you Do not underestimate it, no matter how athletic you are it will kick your butt! Now on to the bad and major deal breaker for me... the machine itself breaks down over time and by that I mean in a very short amiunt of time almost rendering it completely useless. It hasn't been even a year since I bought it and I am well under the weight limit for use and its already breaking apart. I use it about 2-3 times a week for 30 minutes and the pedals already get stuck no matter what setting I have it on. It is super loud now to. I also notice that the metal area around where the cables are moving deteriorates slowly as you workout and leaves black little metal crystals from the wear and tear of the friction each time you use it and it really stains so make sure to use a workout mat underneath it. And common sense, don't lean back even in the slightest because you will fall back. Hasn't happened to me but it is really easy to do so if you are not leaning in properly. Overall, I would definitely recommend a vertical climbing workout but not this specific machine as it is poorly put together and very faulty. It is too quick to fall apart and for the money paid I think it should atleast last you a minimum of 2 years and it only lasted me 6 months so its too late to even get anything done about it... tisk tisk.. save your money and get a better machine
Date published: 2018-09-24
Rated

4

out of

5
by
appigirl
from
Love this little machine
Oh man I can't even do 10 min on the easiest setting and I'm not in bad shape. This thing works you All over. And one if my resistance bands started to fray on day 3. E-mailed maxi climber service and next day they sent out new band. There customer service is excellent. I can't complain.
Date published: 2018-08-19
Rated

5

out of

5
by
tricebarner
from
Maxiclimber Great Purchase
Purchased the maxiclimber a week ago. The machine worked my entire body. I was sore the next morning. It was easy to assemble and it is easy to maneuver. While doing the workout, remember to lean forward. If you lean backwards, you could possibly fall. I definitely recommend this machine.
Date published: 2018-08-05