Mally Just Heaven 8-piece Brightening Collection
In Stock
Sold Out
We're sorry. This item is not available at this time.
Pre Order Possible .
Low Stock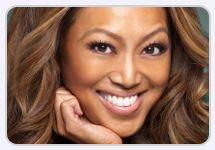 Lock in the savings! Order on Auto-Delivery and you'll receive your first shipment promptly with additional shipments of seasonal colors arriving in August and November 2011 at the low Today's Special Value® price, as long as you remain in the plan. Each shipment will be billed separately, plus shipping and handling and any applicable taxes. No obligation to stay in the plan. Cancel anytime.
Description
What is it: An out-of-this-world beauty collection from one of the brightest stars in the business. Mally's Just Heaven Color Collection includes fresh, brightening shades and tried-and-true essentials to help you create a radiant glow and a professional, heaven-sent look.
Who is it for: All women who want radiant skin, gorgeous color, and a flawless face.
Why is it different: The kit includes long-lasting formulas and new, fabulous shades that give you an airbrushed look and a flawless finish.
How do I use it: Start with the Perfect Prep Primer in glow. It fills in fine lines and wrinkles as it sets your skin up for a flawless makeup application. Then dust Visible Skin Bronzer all over your face with a powder brush (not included) for a sun-kissed glow that's not shimmery or orange.
Using the lighter end of the double-ended shaping brush, swirl Effortless Airbrush Highlighter all over lids and down to your cheekbones in a C-motion for a "lifted" cheek appearance. Apply down the center of your nose to streamline and perfect the line. Then, take the darker side of the double-ended shaping brush and swirl the Effortless Airbrush Blush onto the apples of your cheeks for lit-from-within luminosity.
Place the cream base of the two-step Evercolor Endless Eyeshadow in Sunglow all over your lids. For extra fierceness, extend the shadow a little bit past the crease. Use the brush to line the bottom and top lash line as well. Set the cream with the powder finish for long-lasting radiance.
Apply the Automatic Liner to top and bottom lash lines--the pencil is gentle enough to use on your inner rims. Then, apply Volumizing Mascara. Wiggle a little at the lash base to thicken the lash line for super definition, then pull the brush through to the very tip.
Finish your look with High Shine Liquid Lipstick for lip-loving luminosity.
From Mally.
0.07 oz Evercolor Endless Eyeshadow in Sunglow, a bronze-brown; includes 0.03 oz powder and 0.04 oz cream shadow--exclusive to QVC until 1/1/12!
0.12 oz High Shine Liquid Lipstick in Just Heaven, a sheer peach shade--exclusive to QVC until 1/1/12!
0.18 oz Effortless Airbrush Blush & Highlighter in Afterglow and Purelight, a peachy-pink blush with golden highlighter--exclusive to QVC until 1/1/12!
0.39 fl oz Volumizing Mascara in Black
0.35 oz Visible Skin Bronzer in Lighter or Deeper--exclusive to QVC until 1/1/12!
0.5 oz travel size Perfect Prep Primer in Glow
0.01 oz Automatic Liner in Black Navy
Double-ended shaping brush
Zippered makeup clutch: measures 7-1/4"L x 10"W x 2-3/8"D; 45% cotton/45% low-p PVC/10% polyester; wipe clean
Made in Italy/Korea/Canada/China/USA
Reviews & Community QA
A215408 - Mally Just Heaven 8-piece Brightening Collection
304
304
This is the best ! What happened?
I have ordered this product this several times. It is no longer available!!!! What happened? Only 4 stars because I cant order anymore !!!
10-10-12
This kit is a MUST!
This kit is the first Mally product I ever tried and let me just say that it made me a Mally girl! Everything in this kit is a must! It comes with a pamphlet that explains step by step how to put it on and when i first put it on I was amazed! My husband gives it 5 stars too...Ladies, if you want a youthful, professional, long lasting kit, this is it! I love,love, love this kit! the only thing you need besides this kit is your concealer and foundation, you will be set!
11-30-11
LOVE this kit!
Everything in this kit is amazing. I have tons of Mally's make-up and I can't get enough. I must have at least 10 of the liquid lip sticks. I used to use BE, but not anymore.
11-26-11
in love with makeup
I love this makeup! I have very sensitive skin so I was taking a gamble by trying this makeup , it's wonderful no breakouts! The products that come in this kit are also full sizes! I also work as as an oral surgery assistant and I wear a mask all morning during surgery and the makeup stays on all day!!!! Beautiful packaging also ! Can't wait to try some more MALLY products. Thank You!!
11-10-11
New Found LOVE!
I am totally blown away by how PERFECT this kit is for me. I almost didn't order thinking that I already have similar colors in other brands. I decided to go for it and cannot believe what great quality Mally's products are! This is the perfect everyday makeup kit that I can then intensify for other looks. My face looks so bright and I look well rested and pretty-- without looking "made-up." I never thought I would like blue-black eyeliner, but you wouldn't look at me and say I have blue eyeliner on... my hazel eyes just look amazingly brighter. Thanks Mally, you have a new fan!!
11-04-11
VERY PLEASED
I am VERY pleased with Mally Just Heaven 8 piece Brightening Collection! I was a little worried and doubtful before I ordered this product, but I decided to go ahead and try it out. I couldn't believe how smooth my face looks when I wear this product! All I can say is"THANK YOU MALLY!" and God Bless!
10-25-11
Amazing!!!
This is a first time purchase for me with QVC, and I was a bit skeptical when ordering. However, I was not disappointed. I am currently 9 months pregnant and bought this as a birthday gift for myself. I have honestly never felt more glamorous! I am obsessed with the blush and highlighter and have gotten so many compliments on the eyeshadow. The only problem is I don't now what to buy next from Mally. This is a great kit for first time Mally users to try a little bit of everything in her line. My only complaint would be that the lipgloss wasn't anything special. I was hoping it would have a more pink tone when put on, but it just looks like clear lip gloss.
10-24-11
Love it all!!!!!!!!!!!!
Every one of these products is worth trying. Love the bronzer, liner ad blush with highlighter. The mascara is a no brainer as it's been a favorite of mine since I tried it. I've gotten kits in the past where I may have loved one or two items but I love every product in this kit and the value was exceptional!
10-24-11
best purchase ever
This by far has been the best purchase. Mally's makeup, is easy to apply, lightweight, fun to use, reasonably priced and has made my face glow. I will never go back to drug store makeup again. My skin thanks me for it. Thanks mally gor making me beautiful. And thank you qvc for making it affordable!
10-24-11
I love this kit!
I love this kit. Everything is absolutely perfect. The primer is my absolute favorite. Mally make this primer in super-size!! The blush is to die for and I love, love, love the mascara and the high shine liquid lipstick. I cannot live without these products!!! The eyeshadow is so pigmented and talk about the blendability... if that's even a word. I am a Mallynista for life!!
10-22-11
AMAZING COLLECTION!!!!
This was my first time using Mally, and I have to say, I'm HOOKED!! Her products are just amazing! The primer is unlike anything I've ever felt. It's like whipped heaven! The bronzer is just right, not too dark, not too light. It just warms your face in that naturally sunkissed way. The blush and highlighting duo is perfection! I absolutely refuse to not wear the highlighter as it gently gives my skin the pick me up it sometimes needs, and "Afterglow" is such a lovely color, and the brush is just fantastic!!! I know that other people have said that their brush has shed, and I have not had that experience. As for the eyecolor, well, I'm not the type of girl that wears eyeshadow much and I have to say that "Sunglow" is the most flattering shade of "bronze" that I've tried. It's also very very blendable so it can go from day to night in an instant. The liner, is AWESOME!! So creamy and easy to use, and the best part is that IT STAYS PUT!!! And the mascara! OMG! Don't even get me started on this mascara! It's the BEST mascara I've ever used!!! It truly lengthens and defines your lashes, and I have little ones, so the fact that it brings them out is just a miracle! Overall, for the price you CAN'T beat this set!! Mally has made me a believer, and I have been telling everyone I know about this line!! DO NOT hesitate to give this a try! I mean, with QVC's amazing return policy you can't go wrong! But trust me, you won't want to return this once you get it! :)
10-21-11
DOUBLE WOW!!!!!!!
I LOVE EVERYTHING in this collection. Keep it up, don't know which item is the best as they are all FANTABULOUS!!!!!!
10-20-11