Mally Defend Your Beauty7-pc High Performance Collection
In Stock
Sold Out
We're sorry. This item is not available at this time.
Pre Order Possible .
Low Stock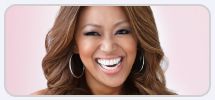 Description
What is it: Flawless Face Defender is a high-performance seven-piece collection that helps create the look of poreless skin with luminosity and extended wear. It's a brilliant extension of the state-of-the-art technology used in Mally's Evercolor Poreless Face Defender--one of the most innovative on the market. The collection also marks the launch of the new Face Defender Blush in Pink Perfection, new Evercolor Automatic Eyeliner in Black Cherry, new Face Defender Highlighter in Gorgois Glow, and new Volumizing Lip Gloss in Flirty.
Who is it for: Any woman who wants to create the look of poreless skin with luminosity and long wear while protecting the makeup on her face.
Why is it different: The Flawless Face Defender seven-piece collection is poised to set a new standard in beauty with the infusion of bulletproof properties and radiant formulas designed to help you achieve flawless-looking skin.
How do I use it: Start by applying your primer, concealer, and foundation. Then, using your fingers, apply Face Defender Highlighter along your cheekbones in a C-shaped motion, taking it all the way across your lids and up to your brow bone. Next, line your eyes and fill in your lid with the Evercolor Shadow Stick. Then, define those gorgeous eyes even more with the amazing Evercolor Starlight Waterproof Automatic Eyeliner. This is a super soft, creamy formula that glides right over the lid, never skipping or tugging on the delicate skin around the eye. Volumizing Mascara will give you those same amazing lashes with just two coats on the top and one on the bottom! Now, it's time to apply your brand new Face Defender Blush. Swirl the product on the apples of the cheeks and gradually bring the product up along the cheekbone. Volumizing Lip Gloss has the color and shine to make your lips appear fuller and look beautiful. Finish your look with the Evercolor Poreless Face Defender by dabbing the sponge into the product and smooshing it into skin to create amazing-looking skin.
From Mally.
0.12 oz Volumizing Lip Gloss in Flirty (a golden-pink shade)--Exclusive to QVC until 3/23/12
0.01 oz Evercolor Automatic Eyeliner in Black Cherry (a deep black plum shade)--Exclusive to QVC until 3/23/12
0.21 oz Face Defender Highlighter in Gorgois Glow (a champagne shade) --Exclusive to QVC until 3/23/12
0.21 oz Face Defender Blush in Pink Perfection (a pink shade)--Exclusive to QVC until 3/23/12
0.41 oz Face Defender in Clear
0.06 oz Evercolor Shadow Stick in Violet (a purple shade)
0.39 fl oz Volumizing Mascara in Black
Sponge
Bag
Defender/highlighter/blush/shadow/mascara made in Italy; Sponge made in Japan; Bag made in China; Lip gloss/eyeliner made in USA
Tune in to QVC for Mally - Color Cosmetics
Saturday, December 29, 2018 from 1 – 2 a.m. ET
Reviews & Community QA
A219243 - Mally Defend Your Beauty 7-pc High Performance Collection
290
290
Face Defender - WoooW!
I received this set last week and love, LOVE it! I have combination skin -- and it gets pretty blotchy after a day at work. The Face Defender is wonderful....I tried it after working all day -- within 30 seconds - it was as if I had reapplied my foundation! It smooths out the redness and oily t-zone aread. The other products are great too: I especially liked the lip gloss -- I mix that with my regular lipstick and it looks very pretty on! I see they are no longer selling this - however if you are on the fence about the products -- I would say it is worth a try!
06-20-12
Flawless
I love Mallly's products because of their quality and staying power. I always wanted to give the poreless face defender a try but was hesitent because of my oily skin. I ordered this kit because it contains three products I had never tried and I am so glad I did. The blush is perfect for my very fair skin and makes me look awake and fresh; even the highlighter works for me because it is very subtle and dose not make my oily skin look greasy as some others do that have too much sparkle. The poreless face defender does really make my face shine free and poreless and stay that way for hours with only a couple of touch ups throughout the day. It also makes my face look younger (powder settles in my lines and wrinkles). If you are an 'older gal' like me and thought Mally is only for young women you should definitely give it a try; you will not be disappointed.
06-14-12
Great Except For The Blush
This was a really fabulous kit, EXCEPT for the blush and highlighter. I could not successfully get these out of the pans with my finger. I resorted to using a brush, but for this reason, I only give the kit three stars. All other products were great.
05-12-12
Fair Skin Ladies, This is for you!
I love all the products in this kit. Every product works for me and looks good on my blue/white skin. I LOVE the color of the blush and highlighter and I liked the lipgloss so much that I immediately ordered her three color kit. If you are fairer than fair and over 40, I would say try this. I'm lovin' your products Mally!
04-21-12
Just OK...
Face defender is a winner, as well as the mascara. Like the liquid lipstick, but not much in the color department. Liner is ok, and not fond of this shadow color stick nor the highlighter. The little bag feels so nice, and has been passed on for someone to appreciate.
04-14-12
Mally customer for life
I have watched Mally before and was interested, but I finally bought her primer a few weeks ago and immediately loved the product. I bought this kit a few days after and will never go back to regular powder and blush. I get up very early, work all day, hit the gym every night for at least 90 minutes and when I finally get home at 7 pm, I look just as good as when I left home at 7 am. There is zero shine and my pores look so much smaller. I am actually buying another of this same kit to keep in my gym back for touch ups!!! Mally girl for life!!!
04-09-12
Not for me....
Love Mally but these colors in this kit just didn't work for me. The violet eyeshadow stick had too much red in it and made me look tired. I think I was expecting something more purple/lavender and the eyeliner color didn't help the overall look. I do love her kits though and know I will have better luck with the next one.
04-08-12
Not worth the money in my opinion
I was so excited to recieve my first Mally purchase. After watching her on QVC and youtube, I was really looking forward to getting some of her products. I had read some great reviews on the poreless face defender, as well as the shadow sticks and eyeliner. I personally do not like the look of the face defender on my skin. To me, it emphasizes pores and imperfections. I guess I DO like the look of added coverage of a pressed or loose powder, lightly dusted over my foundation. I did try this both as an initial step after foundation, as well as a touch up throughout the day. It just didn't work for me. The blush and highlight were really underwhelming. I have overlooked them in my makeup drawer everyday since I recieved this kit.. that tells me that I obviously do not find them to be standout products. I will look for a Mally kit in the future, this one just is not worth the money for me!
04-07-12
Great Kit! Love Mally products
I started using Mally's products last year. I took a chance on another kit at that time and I was hooked. It's funny how colors you wouldn't ever think to buy can look so nice on you. This is my third kit and once again, absolutely love it. My only complainst is that I have been having problems with her lipgloss pen mechanisms. I have had a few of them break on me. Love the colors and the product. Just don't love the way it's packaged. She needs to come up with a better mechanism. I loooooove her mascara! Both this one and the Ginormous. They are the best mascaras! Her Poreless Face Defender is fantastic and I am a big fan of her Eye liners and eye shadow sticks however I will say that I find they last much longer and stay in place much longer when I apply my Poreless Primer and then I use the Cancellation Concealer as well. Both are awesome products. My make up has never looked so good! I love Mally!
03-16-12
I wish I liked it better!
I love parts of this collection the eye liner was very dissapointing it is not "bullet proof" as stated by Mally. I love the shadow stick and the poreless face defender too. I only gave this collection 3 stars because I only liked part of the collection I was really hoping that the eye liner worked now I don't know what to try! Sorry Mally :(
03-07-12
Nice Kit
Love the bag, mascara, blush, face compact, lip gloss, highlighter, and eyeliner. Like the eye shadow, but it feels sticky on my inset eyelids. Mallys makeup seems to last a while, but it definitely is not bullet proof on me. It fades as the day goes on just like anything else I've used. The colors are nice on my skin tone, which is light to medium, and my eye color, which changes between green/hazel.
03-05-12
I like this set!!!!
I LOVE,LOVE,LOVE the mascara! I also really love the blush and highliter! They both look pretty on me....The eyeliner is good and the eye-shadow stick is a pretty color but it isn't bulletproof on me(maybe im putting to much on)...the face-defender is neat and I like it, and the lipgloss is very pretty and feels great on.... ------>Mally is quickly becoming my FAVORITE make-up!!!!!!!!!!!!!!!!!!!!!!!!!!!!!!!!! This mascara is soooooooo AWESOME!!! I use to wear false-eyelashes everyday because my lashes are not at all how I wish they were....my husband said(one day, and still compliments me on them) your false-lashes look really good today!....i didnt have falsie's on!!! they were my own lashes using Mally's mascara!!!!!!! I LOVE YOU MALLY!!!!!!!!!!!!!!!!!
03-03-12